Recently reader Phil Cohen of New South Wales, Australia, sent in an email and explained: "Looking for an illustration of how an engine works for my learner-driver daughter, I ran across this You Tube piece on how a transmission works. The film dates to the mid-1930's, but it's still a remarkably clear explanation. I thought your readers might like a look."
Don't be fooled by the modern illustration at the start of the video above; it is a circa 1936 film by the Jam Handy production company, and is one of a series created for Chevrolet at the time. Starting with the principals of leverage, it continues with an explanation and examples of gearing and finishes off with a complete accounting of how a manual automobile transmission operates.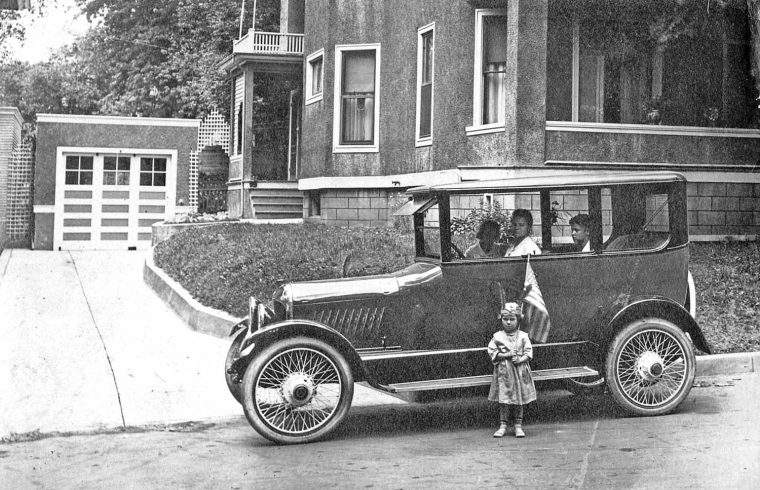 Contributor Alden Jewell sent in this postcard image of a center-door sedan by an unknown automaker equipped with removable front door posts for fair weather motoring. The photograph of this circa early-1920s automobile also shows a woman and three children, possibly on Memoral Day. Based only on the car's general appearance it appears to have been built in the US. The photo was printed from a negative which apparently had been reversed. Can any of our readers identify the maker of this sedan?