Reader and contributor Clayton Paddison of Vancouver, Washington has possibly been one of the best ambassadors of the Model "T" Ford and the speed equipment built for it in the past. He accomplished this feat a few weeks ago by getting himself and the car he put together filmed for a feature video on "Jay Leno's Garage".
Clayton built this car from the remains of a rough and incomplete 1927 roadster that probably never would have been restored because of all the work and money needed to do so. He bought it from a friend for only eight-hundred dollars when he was twenty-one years old.
His inspiration for the car was the Roy "Multi" Aldrich Model "T" Ford "Gow Job" that Aldrich built in the late twenties or early thirties and later ran at Bonneville, Utah on the Salt Flats. Clayton's grandfather, who belonged to the "Pacers" car club in Portland, Oregon during the late forties also spurred his interest.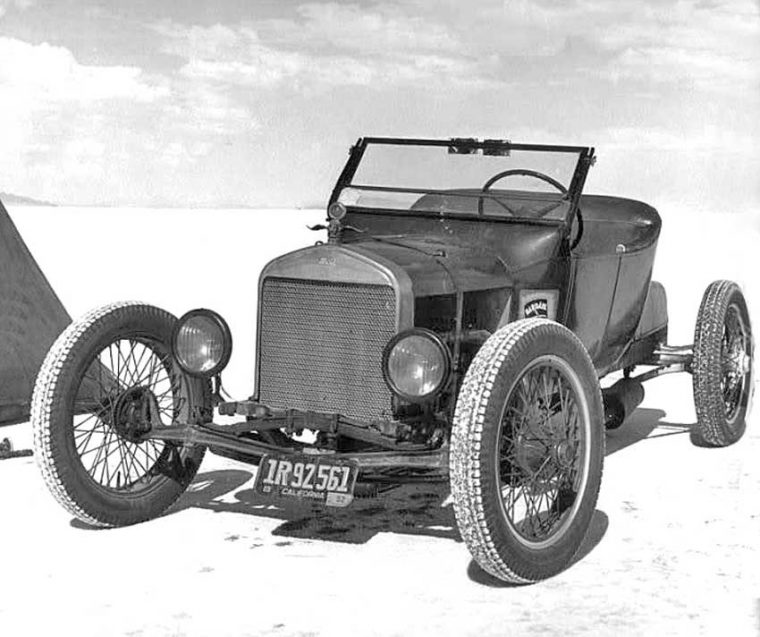 Roy "Multi" Aldrich's Model "T" Ford "Gow Job" on the Bonneville Salt Flats in 1952. This car has survived and you can learn more about it at the link in the text.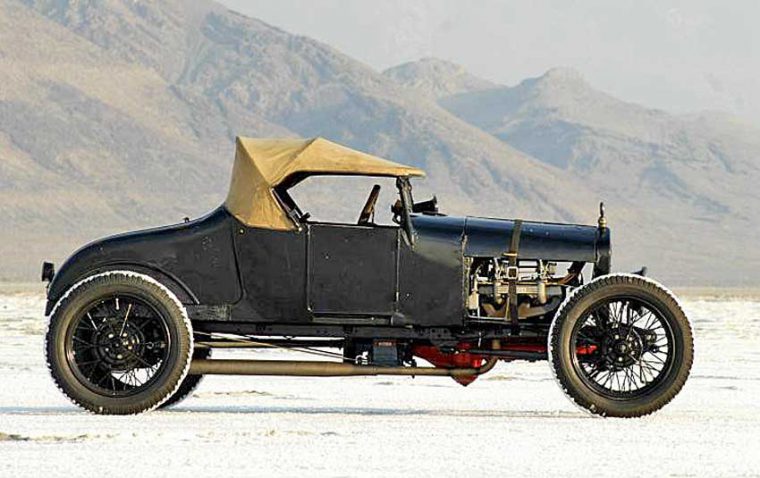 Clayton Paddison's 1927 Model "T" on the Bonneville Salt Flats after he and a friend drove it round trip from Washington State to Utah to attend Speed Week on the salt several years ago.
For the complete story of this Ford, and all work Clayton put into it, spend the time to watch Jay Leno's video. In it, Jay will also talk about two Model 'T" Ford's he owns and his experiences with them. To learn more about some of the period speed and racing equipment built for these cars, view a four-part Model T Ford Speed and Racing Equipment series posted here earlier along with other features about the subject.
If you enjoyed this feature and the previous posts on the "T" racing cars and parts, please comment, if there is enough interest in the series, it will be continued when time permits.