For a change of pace today we are featuring a set of Kodachrome postcard images of four automobile dealerships. The lead image contains a view of Carlisle-Porter Continental-Lincoln-Mercury-Edsel located in Clearwater, Florida.
The upscale Carlisle-Porter building was designed by architect John Randal McDonald and located at 2085 Gulf-To-Bay Boulevard. Since the Edsel was only built and sold between the years of 1958 to '60 this photograph dates to that period and the second picture (below) of the facility to the early-1960s.
Share with us what you find of interest in the photos found via the Flicker Vintage Car Showrooms Group.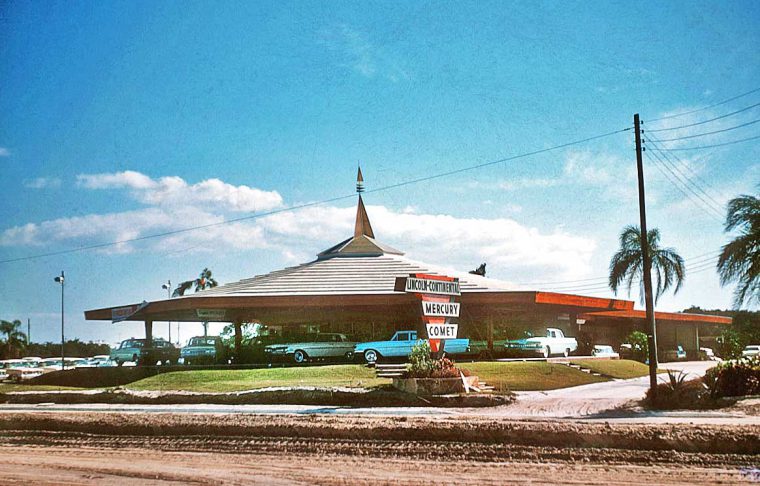 This image of Carlisle-Porter Lincoln-Mercury-Comet via Electrospark is dated to November of 1960 which was after Edsel production had ended and the new Mercury Comet model was added.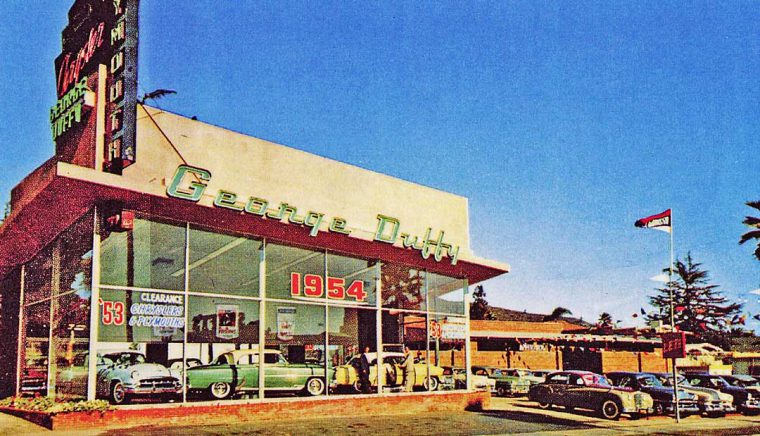 This late 1953 image of George Duffy's Chrysler-Plymouth facility via Alden Jewell, was located at 7919 Sunset Boulevard in Hollywood, California. The new 1954 models are in the showroom and the left over 1953s are in the process of being cleared out.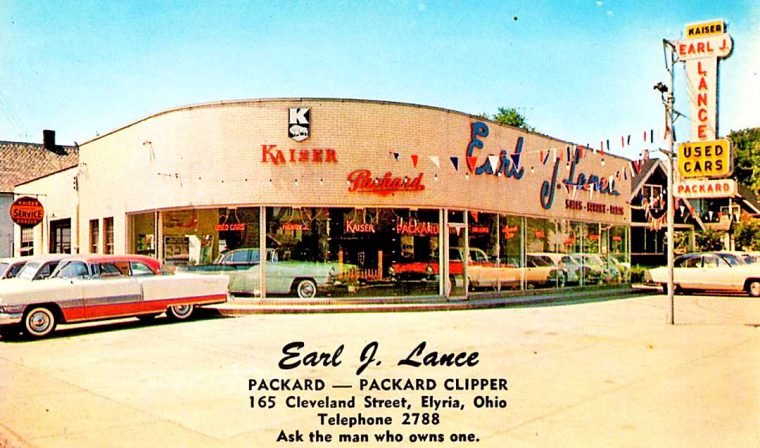 Earl J. Lance's Packard-Kaiser-Henry J agency photo via Alden Jewell was located at 165 Cleveland Street in Elyria, Ohio 1955. According to Alden, after the demise of both automakers, Lange obtained a Buick franchise. Note the curved glass showroom windows.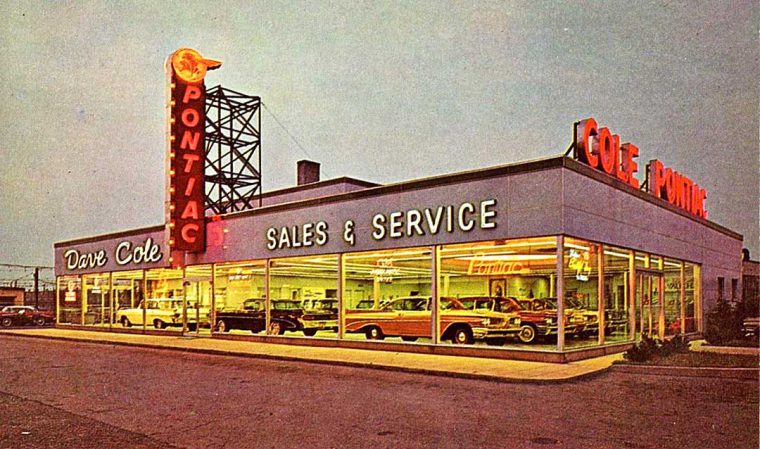 Dave Cole's Pontiac dealership image via Alden Jewell was located on Admiral Wilson Boulevard, at the Airport Overpass, in Camden, New Jersey in 1959 when this photo was taken.