On the third week of August, dedicated racers whose ultimate goal is to set a land speed record (LSR), descend on the Bonneville Salt Flats near the City of Wendover, located on the western side of Utah near the Nevada border.
Land speed racing began there in 1914 with a "Blitzen" Benz in which "Terrible" Teddy Tetzlaff set a land speed record of 142.85 mph over a distance of one half-mile. Racing became more popular at the Salt Flats in the thirties when Ab Jenkins, Sir Malcolm Campbell, and John Cobb set sensational records on the salt.
The Southern California Timing Association (SCTA), first formed in 1937, began sanctioned land speed racing on the dry lakes of Southern California in the pre and postwar years. In 1949 the organization expanded its operations to the Bonneville Salt Flats and held its first Bonneville Speed Trials there on the salt.
Racing photographer Bill Hewitt visited Bonneville in 1959 and took a series of images during Speed Week that we will be sharing with you in a series starting today. The photos are courtesy of the Revs Institute for Automotive Research. You can view the latest of the Institutes exceptional newsletter stories, this month authored by racing historian and writer Doug Nye. In the second half of his writing, he covers John Cobb and the "Railton Special" record run at Bonneville in 1939 accompanied by outstanding colored photos by John Dugdale.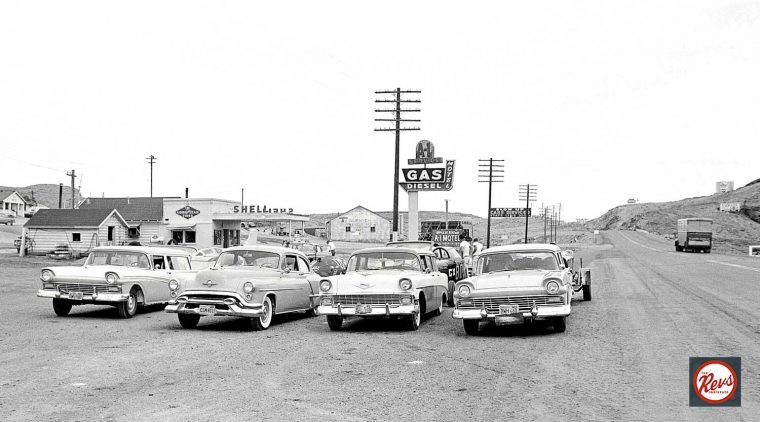 Four racing teams from California traveled together to the "Speed Trials" in 1959.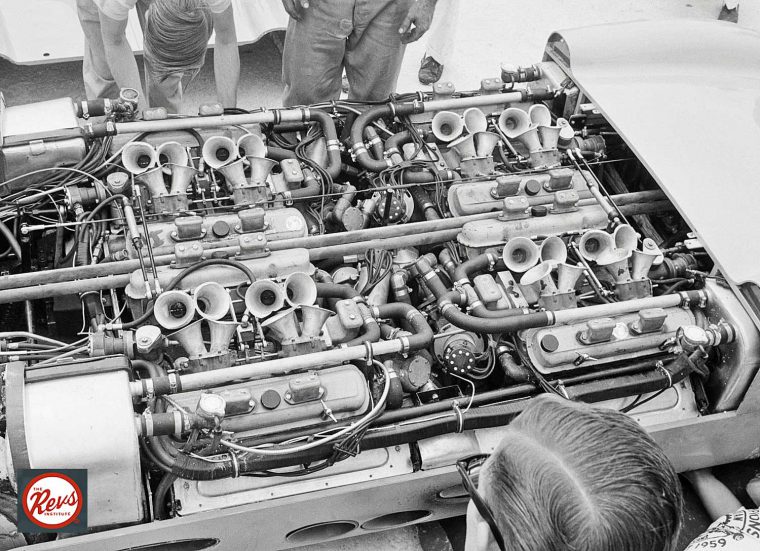 The four fuel injected Pontiac engines in Mickey Thompson's "Challenger 1."
Mickey Thompson built the four-engined "Challenger 1," with which he was able to attain speeds of over 360 mph at the 1959 Bonneville Speed Trials. A year later after further development of the car Thompson became the first to break the 400 mph one-way mark, set earlier by John Cobb at 402 mph. Mickey piloted the streamliner to a one-way speed record of 406.60 mph, outdoing John Cobb's earlier 402 mph one-way record.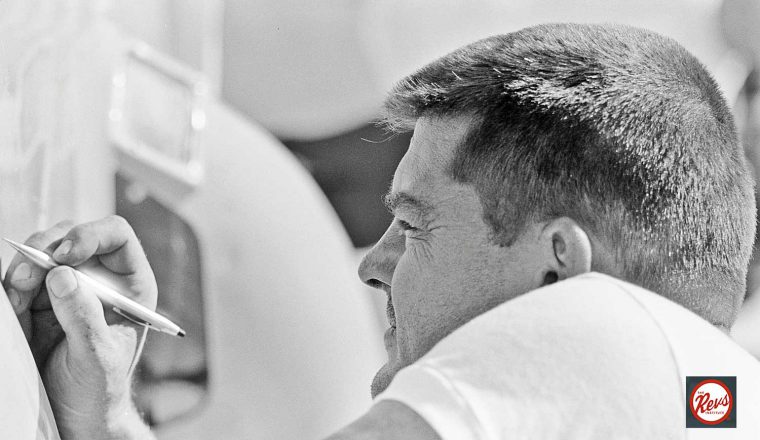 Mickey Thompson at work on the Salt Flats doing the math.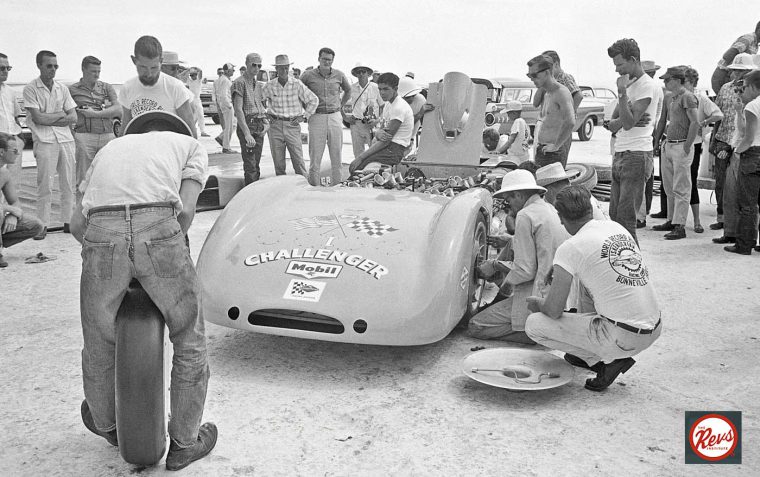 Thompson's crew prepairing the sleek "Challenger I" for run on the salt.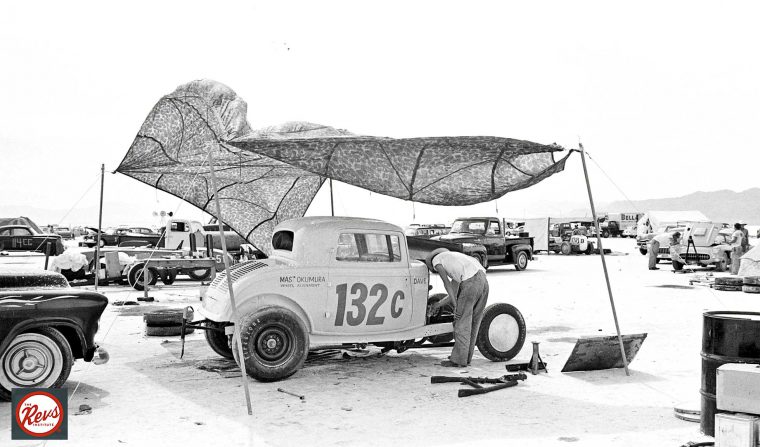 Mas Okumura's 1932 Ford three window coupe in front of a wide variety of other racers.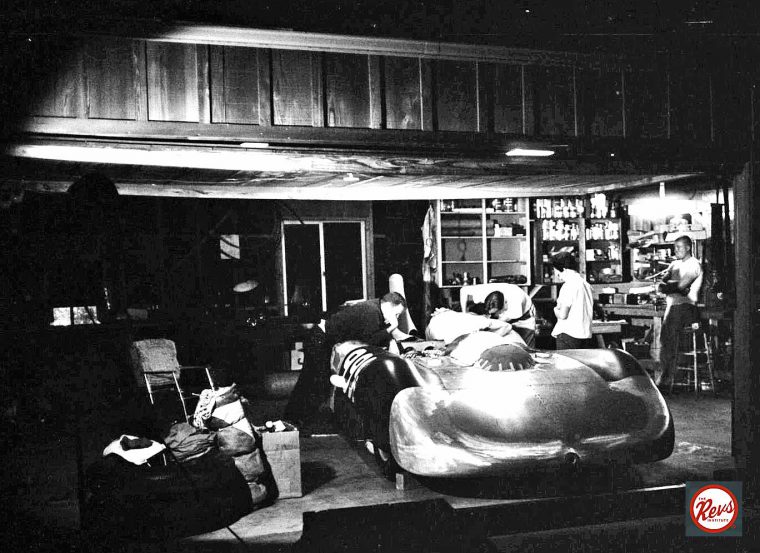 Bob Herda's crew burning the "Midnight Oil" to finish his car for the Speed Trials.
Bob Herda's number 999c "Attempt I" streamliner was built over a six year period and first run at Bonneville in 1956. By the end of that event, Herta was able to reach a speed of 237.78 mph, and finished second in Class C. The streamliner powered by a supercharged Chrysler 300 c.i. Hemi was built by Doug Hartelt with the assistance of the legendary engine builder Fred Carrillo.
Herta straps on his helmet while the crews buttons up the car for a run down the course.