By Steve Natale: The golden age of the coach built, custom bodied automobile was at its zenith in the mid thirties. Some of the most flamboyant designs came from builders in France, and one of the most significant of those builders was undoubtedly Figoni et Falaschi. The firm designed and built bodies for all types of luxury brands, most notably Bugatti, Delahaye and Talbot Lago among others. The company only produced one body on a Rolls-Royce chassis, this exceptional 1932 Rolls-Royce Phantom ll Continental Berline.
This car was delivered new in May of 1932 to the exiled prince of Nepal, who at the time was residing in England. The car wore a saloon-type body created by the coachbuilder Windovers when the prince took possession. Spending a good deal of time in Paris in the mid thirties, the prince admired the many streamlined and art deco influenced rolling sculptures he saw elegantly floating down the streets of the city. The car was brought to Figoni et Falaschi sometime around 1936 or 1937 when the prince commissioned them to re-body the car with the modern French design.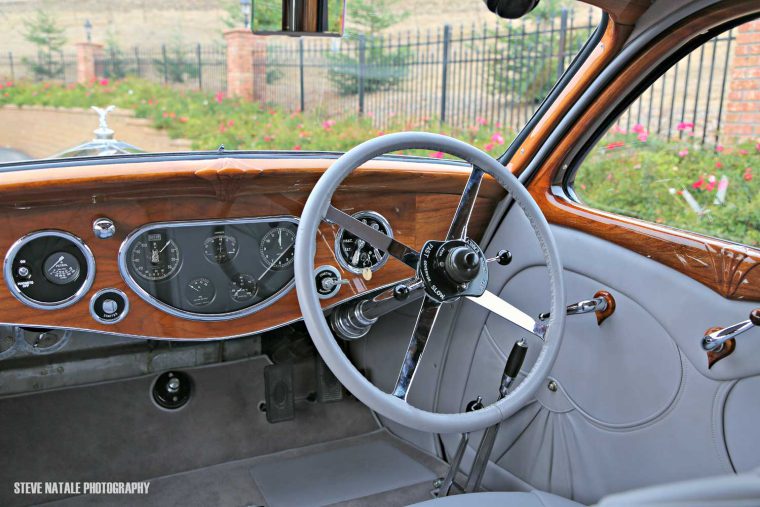 The result is one of the most striking Rolls-Royce bodies ever produced and the largest body ever fashioned by Figoni et Falaschi. The low-slung Continental chassis combined with the flowing art moderne styling was a sensation when the prince debuted the car at the 1939 Deauville Concours d'Elegance. The styling and interior details of this car are many and captivating. One of the most interesting features of the design reveals itself when both the doors are open and there is no post between them.
After the prince's ownership, it passed through several owners, including a collector in England who traded one of the most valuable and coveted collector cars on the planet, a Bugatti Royal, in order to acquire this fabulous Rolls-Royce. By the mid-fifties the car was in the United States where it continued to be traded among collectors who recognized its beauty and importance.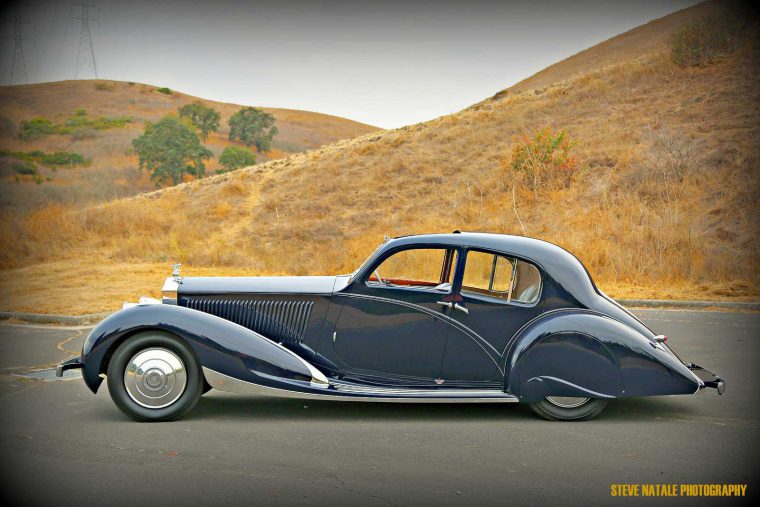 In 1979 a comprehensive restoration was completed and was displayed on the lawn at the Pebble Beach Concours d'Elegance that same year. It returned to Pebble Beach in 1992 and was awarded the Lucius Beebe Memorial Trophy, awarded to the Rolls-Royce considered most in the tradition of Lucius Beebe, who served as a judge in the early years. In 2015 it returned once again to Pebble Beach and captured the Most Elegant Closed Car Trophy, and won Best in Class for Most Elegant British Car at the Arizona Concours d'Elegance.
The next chapter in this amazing car's history is about to be written when it goes up for bid at this year's Gooding & Company collector car auction at Pebble Beach this August. Learn more about this 1932 Rolls-Royce Phantom ll Continental Berline here.
Visit with Steve Natale at The Vintage View.