Number seventy of the "Kodachrome Image Series" begins this week with a colorful early fifties image of a vintage Phillips 66 service center on opening day. The creme and maroon colored prefabricated building is of the type that many oil companies used in the time period and could be assembled in as little as few days with a good crew. Phillips also supplied a set of attention-getting opening day signs as seen in the in the image. The location is somewhere on Route 66.
As is the usual practice in this series, we ask our readers to tell us the year, make, and model of all of these vehicles along with anything else of interest in the photos. You can look back on all the earlier parts of this series here. The photos are via Americar.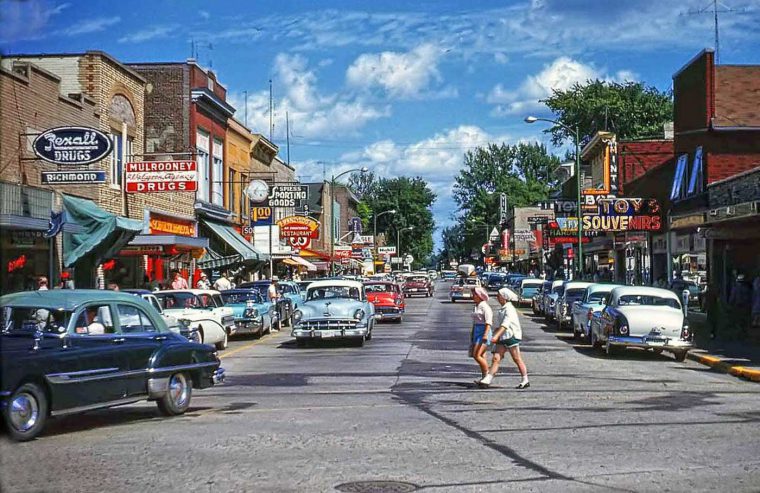 This photo appears to show a popular tourist town that is filled with fifties cars.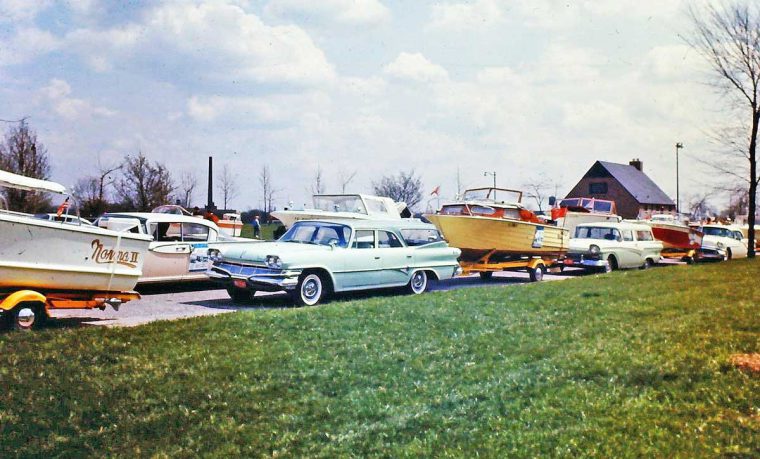 Some type of a boating event appears to be going on here as the two rigs in the center of the photo are  wearing identical posters promoting whatever is taking place.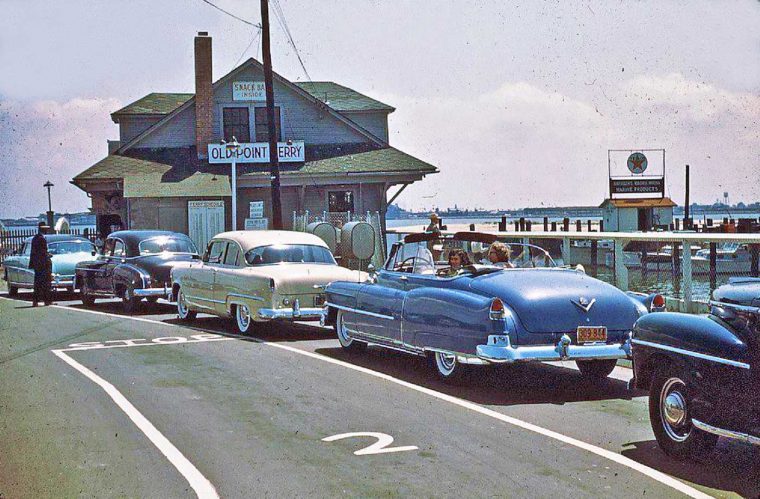 A lineup of forties and fifties cars are waiting for the ferry in an unknown water front location.