Today's feature is a series of photos of the 1960 Detroit Auto Show that was held at the new Cobo Hall on November 14, 1960. The facility was built on the shores of the Detroit River in the southwestern portion of downtown Detroit located between Jefferson and Washington Avenues,Michigan Highway M-10 passes under it.
The Convention Center was designed by architect Gino Rossetti and it took four years of construction to complete, it debuted in the fall of 1960. The facility was recently restored and expanded in size, with a name change to the Cobo Center.
The photos are courtesy of the Wayne State University Archives.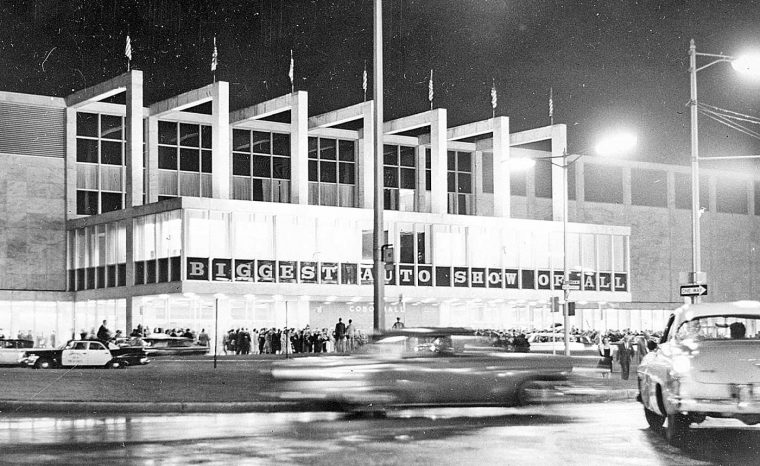 Based on the size of the crowds of people in the photos these images may have been taken on the opening day of the show for the public.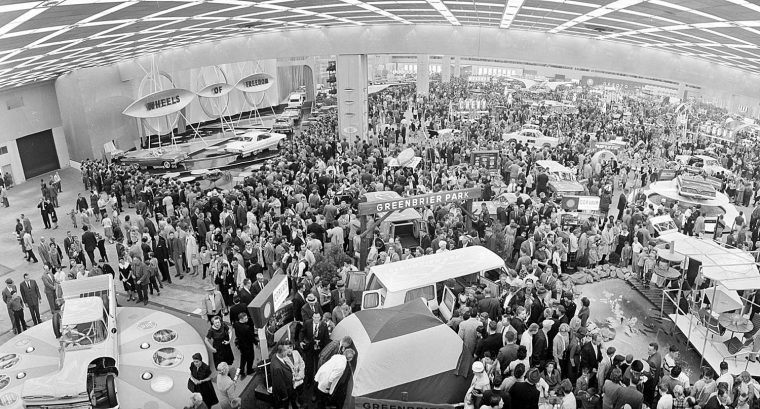 The display of the new 1961 Chevrolet models jammed with visitors – note the "Wheels of Freedom" display with various automakers cars on the unique stage on the upper left of the photo.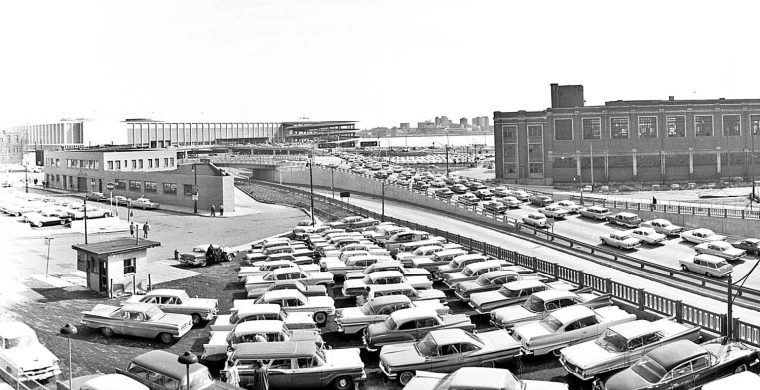 Visitors exiting the highway at the show, with a commercial parking lot visible in the foreground.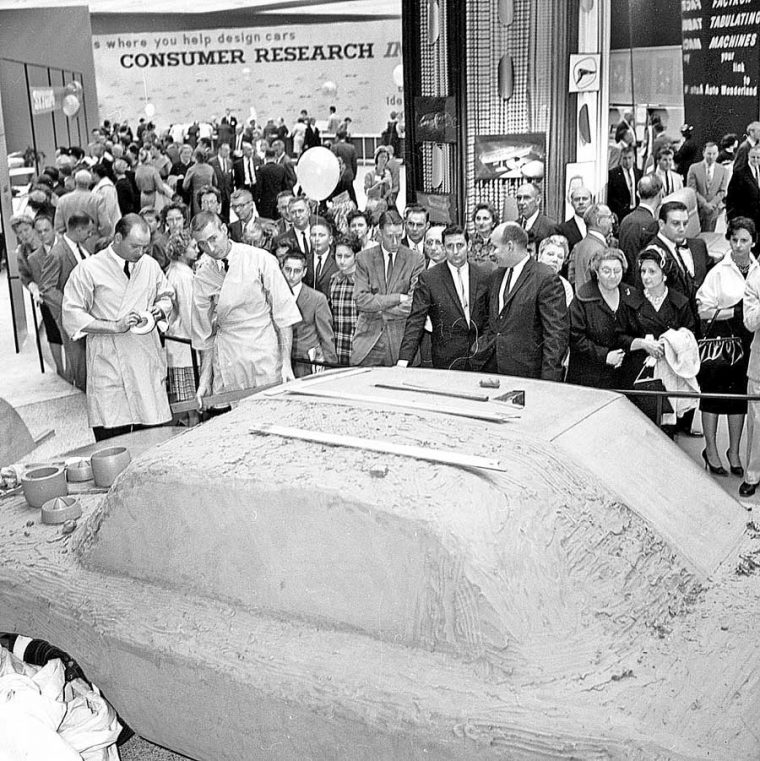 Stylists working on a clay model – note that unlike today all of the men are wearing a coat and a tie.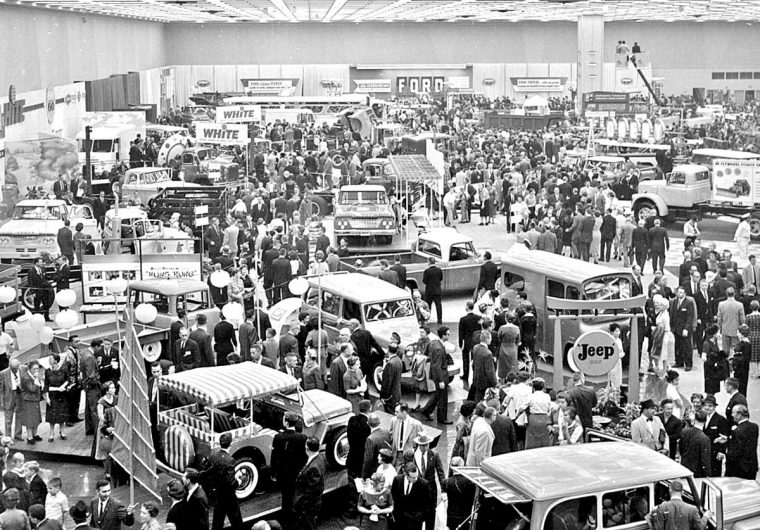 A portion of the trucks on display at the Auto Show.