Number Seventy-one of the "Kodachrome Image Series" begins this week with a colorful fifties image of a Chevrolet loaner car. When the first instance of providing a car that a customer could use while theirs was in for service isn't known, but many, like this Chevrolet, provided a dealership with a rolling sign board. One other benefit to the agency was if the car was a current model the customer might like it and trade up to a new car when returning.
As is the usual practice in this series, we ask our readers to tell us the year, make, and model of all of these vehicles along with anything else of interest in the photos. You can look back on all the earlier parts of this series here. The photos are via Americar.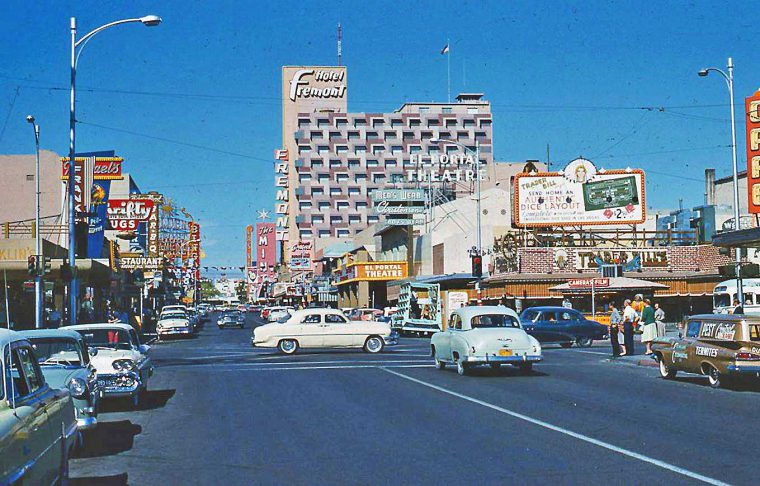 A circa 1959 street scene in Las Vegas from back in time before it became fantasyland.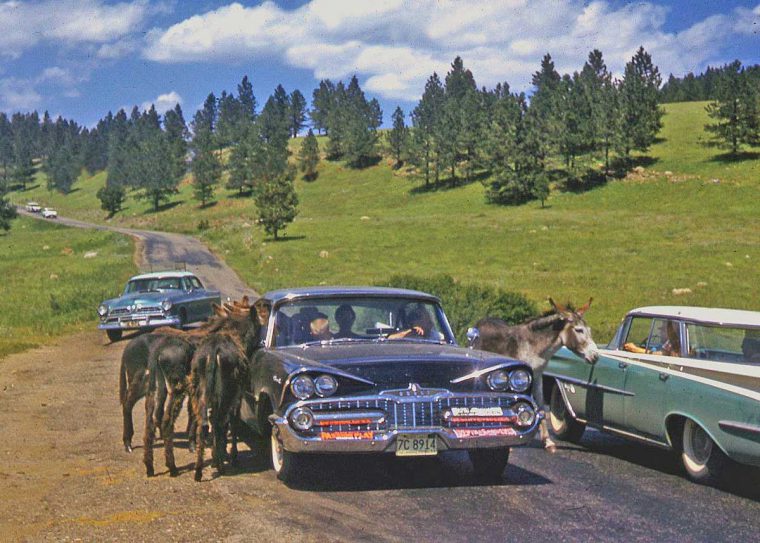 A Dodge and an Olds with the friendly donkeys at Custer State Park in southwestern South Dakota.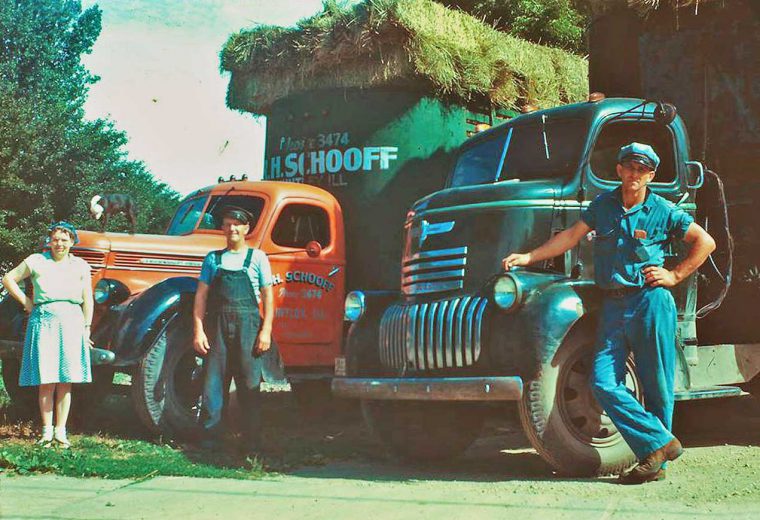 Illinois truckers with loads of hay – note the miniature bulldog on the hood of the red truck.