Automobile racer, star World War I pilot, and auto manufacturer Captain Eddie Rickenbacker took over the Indianapolis Race Track in August of 1927 after purchasing it from Carl Fisher and James Allison. Determined to make his investment in the world famous Speedway pay off and turn the race into a more exciting competition for the fans, Rickenbacker went to work and wrote new rules for the "Two-Man" cars that were introduced in the 1930 race.
According to writer and racing enthusiast Jim Donnelly, who wrote, Stocks at Indy in the "Hemmings Classic Car" December 2014 issue, and Indianapolis Motor Speedway historian Donald Davidson, the changes that Eddie made, and the AAA Contest Board approved in January 1929 were not due to the looming Great Depression. The new rules were enacted to increase the public's interest in the race, involve the US Automakers, and to return the Indianapolis 500 to its original intended purpose – racing modified versions of automobiles the public could buy from their local dealer. Racing Historian and publisher Joe Freeman added, "Racing fans also were becoming bored with a parade of Miller's in the 500-mile race." This is basically the same problem that is affecting stock car and open wheel racing today – cookie cutter machines that all appear to be the same.
The 2016 Pebble Beach Concours d'Elegance featured a special class of the "Two-Man" cars that ran in the Indianapolis 500 between the years of 1930 and 1937 when the rules were in place. The 1935 Rigling & Stevens Pirrung Special owned by Gary & Karen Schroeder of Burbank, California took the class award after the judges reached their decision.
And thanks to Richard Michael Owen, Jennifer Strong, and Steve Natale we are able to share with you this photo spread of the seven cars that made up the class.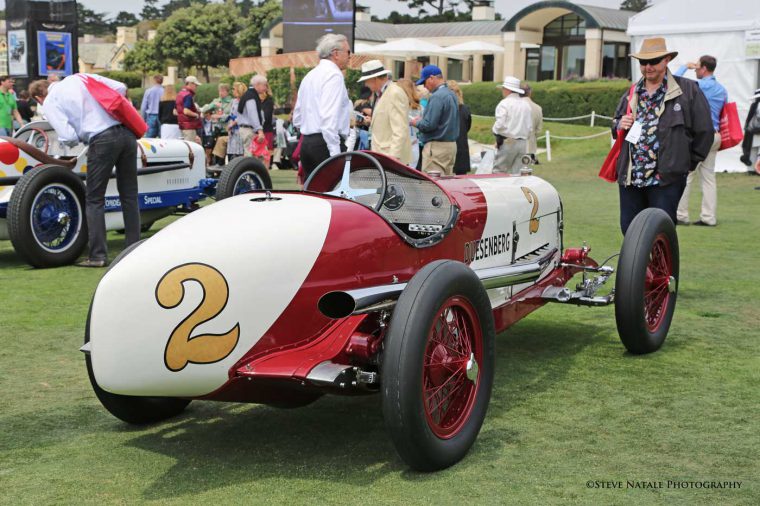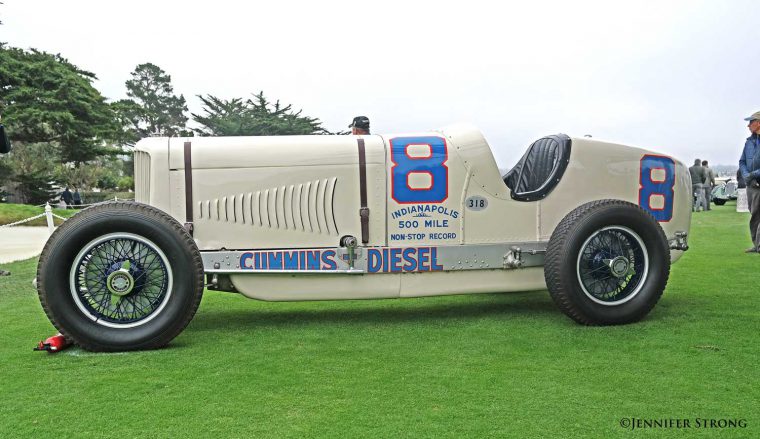 1931 Duesenberg Cummins Diesel Special – Indianapolis Motor Speedway Museum.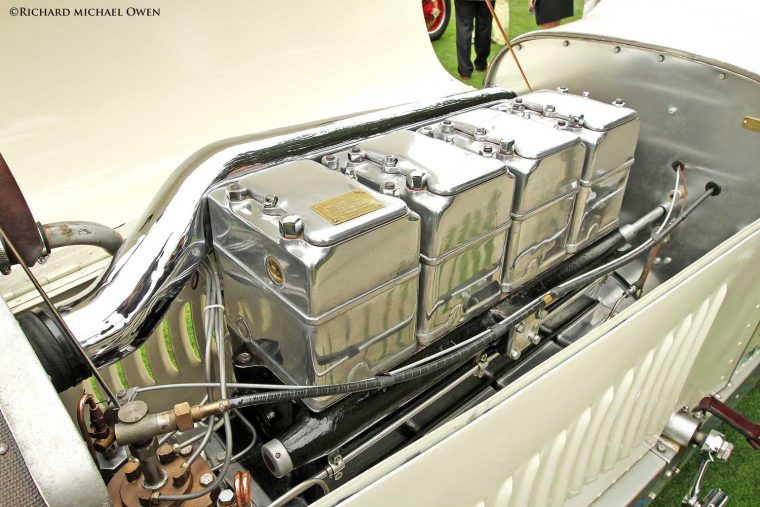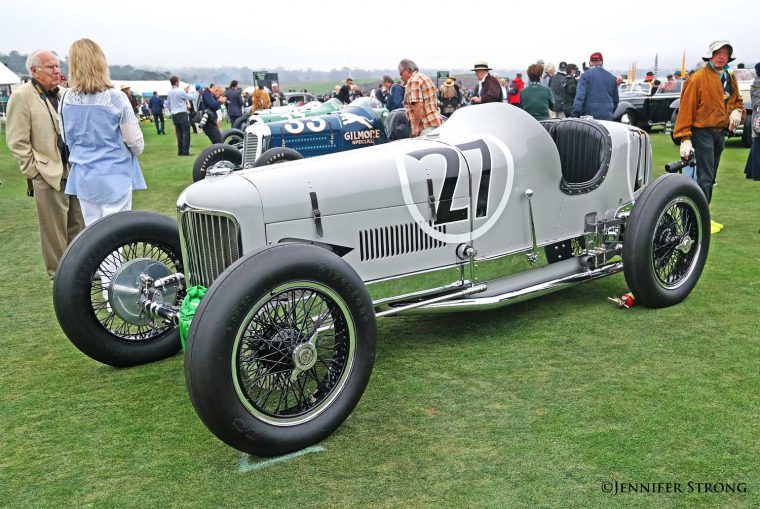 1931 Harry Miller V-16 Special –  Dana & Patti Mecum.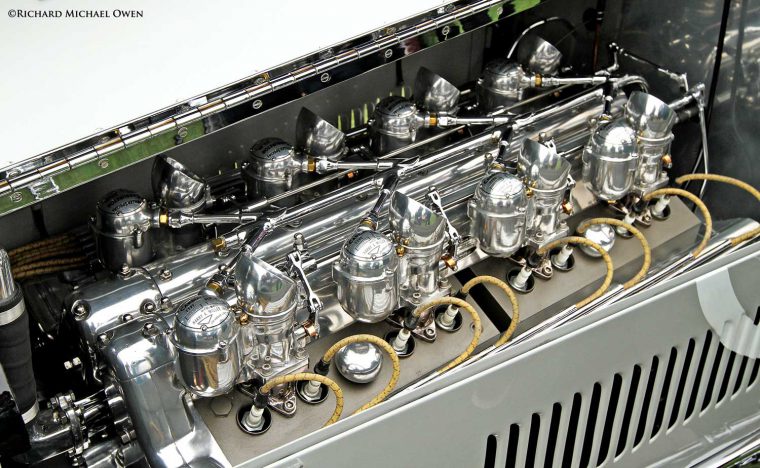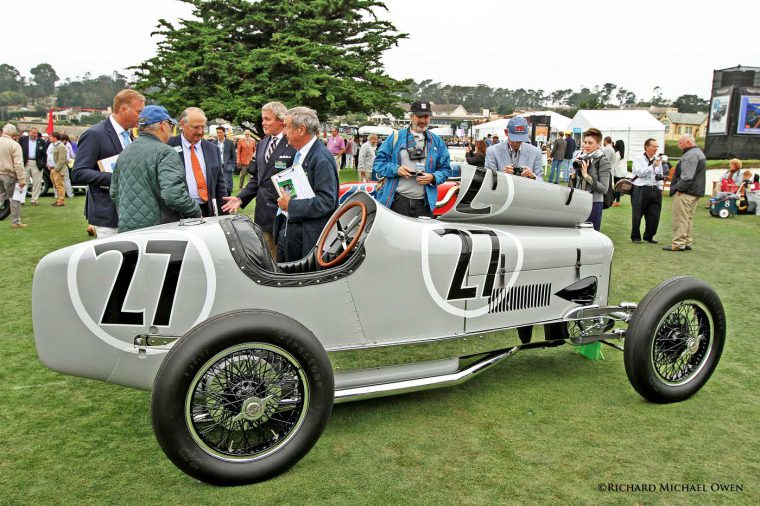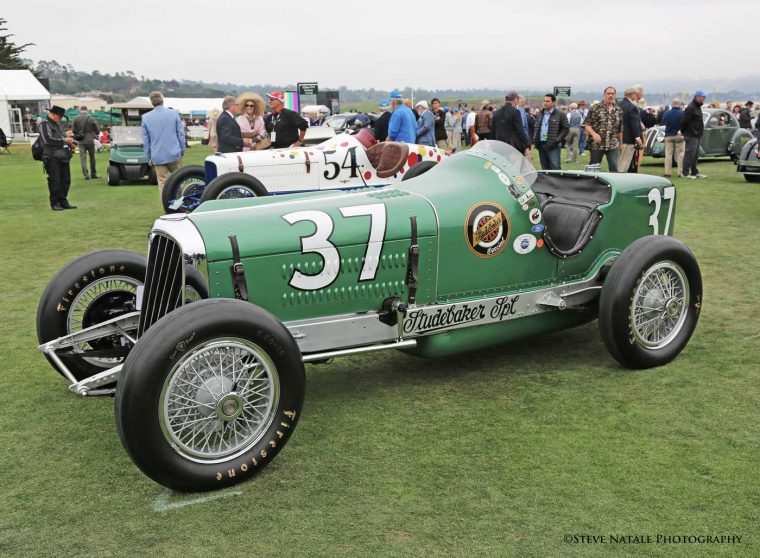 1931 Studebaker Rigling & Hunt Special – Robert & Alice Valpey.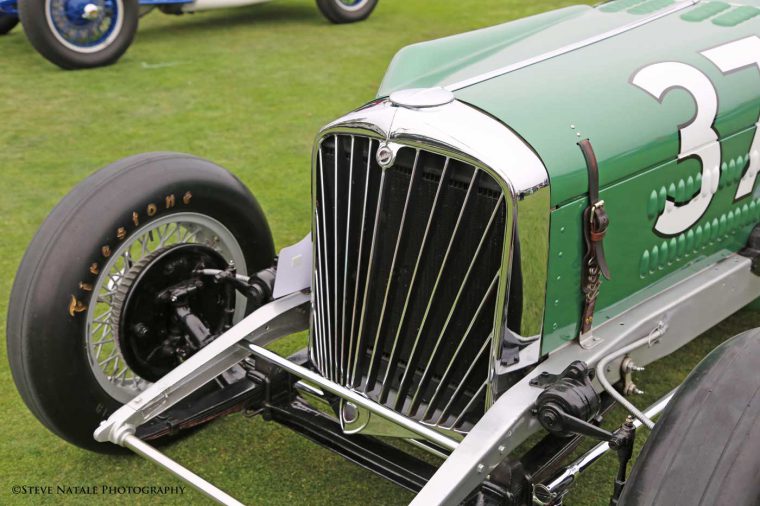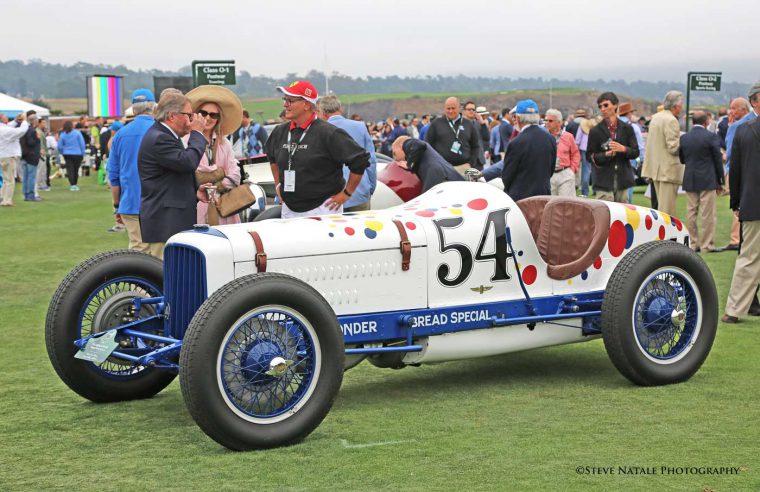 1931 Rigling & Henning Wonder Bread Special – Pat & Gina Phinny.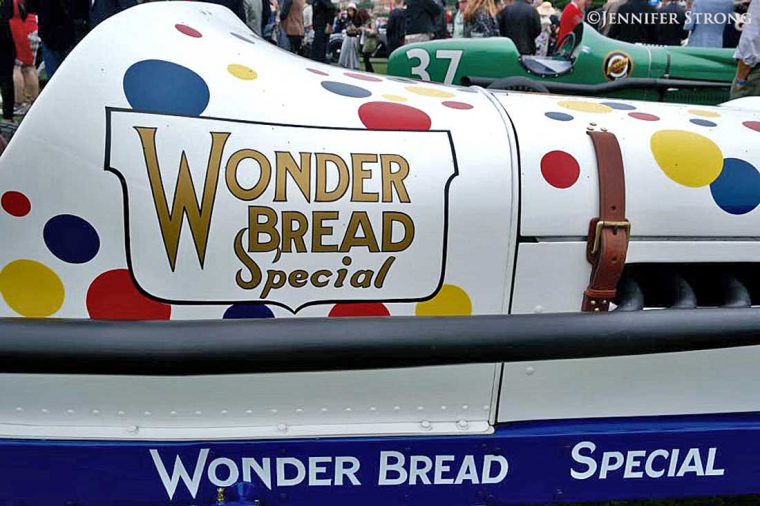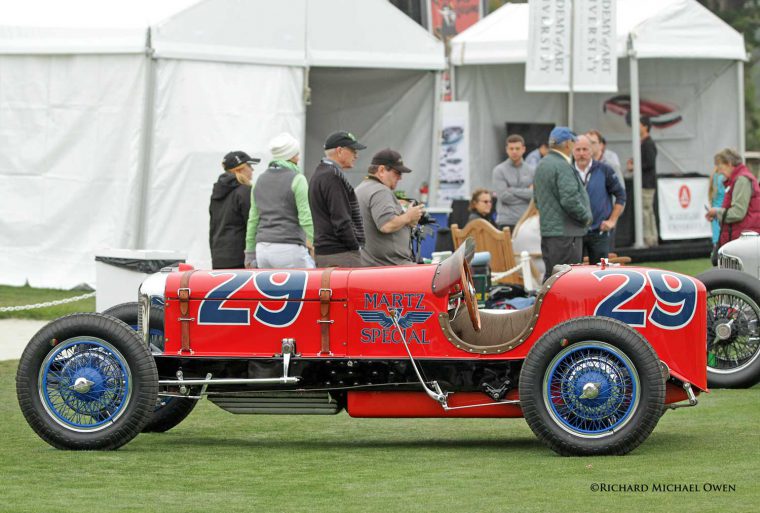 1932 Hudson Martz Special – Eric & Gayle Andersen.