After an automobile was built, it needed to be shipped to the distributor or dealer that was going to handle selling it; in the first three decades of the 1900s, long-distances shipments were handled mainly by train and factory drive aways. Maxwell used a flatbed truck as early as 1906 to move a car, and Packard soon followed with its new heavy duty chain drive truck that apparently was first introduced in 1909. The automaker's New York City branch soon started using the Packard truck pictured here to move cars in the New York City area.
The truck was not used regularly to move cars long distances until later in twenties when it had been further developed, and pneumatic truck tires and good roads followed suit. A pair of late twenties truck and semi-trailer photos below show examples of two different types of four and five-car trailers of the time.
An earlier feature series "Moving the Metal" shows a number of interesting post-1940 auto transport rigs in action from the time when delivering automobiles by truck became commonplace. The images are courtesy of the National Auto History Collection at the Detroit Public Library.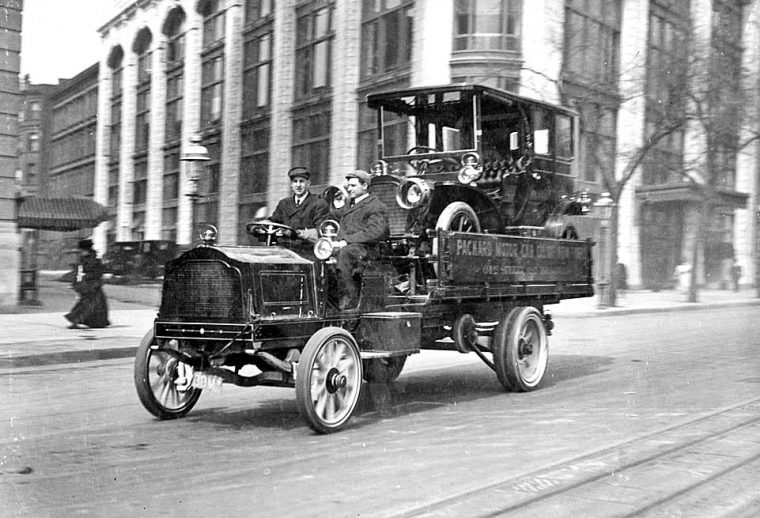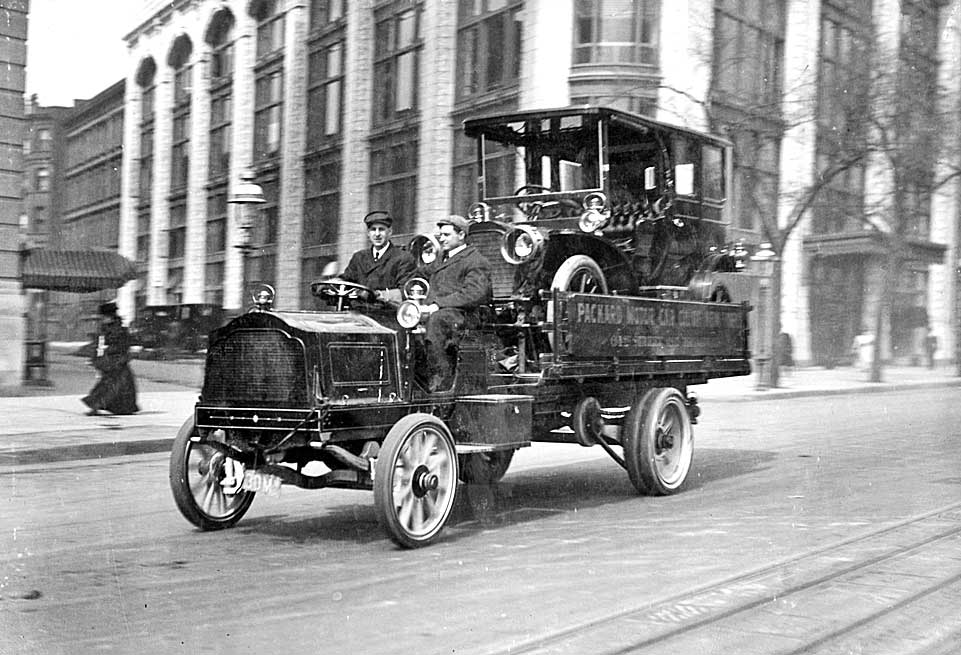 Circa 1910 Packard truck moving a Packard limousine in New York City.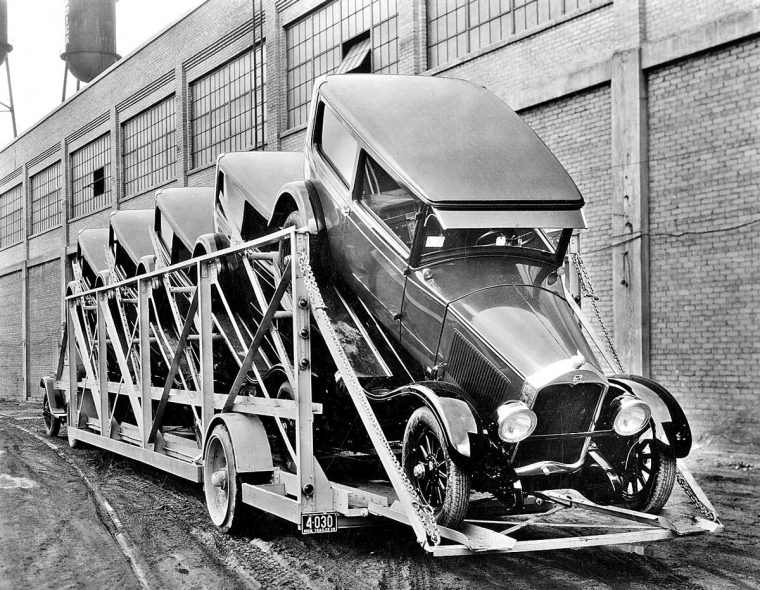 A five car truck and trailer unit photographed at a Buick Assembly Plant in 1928.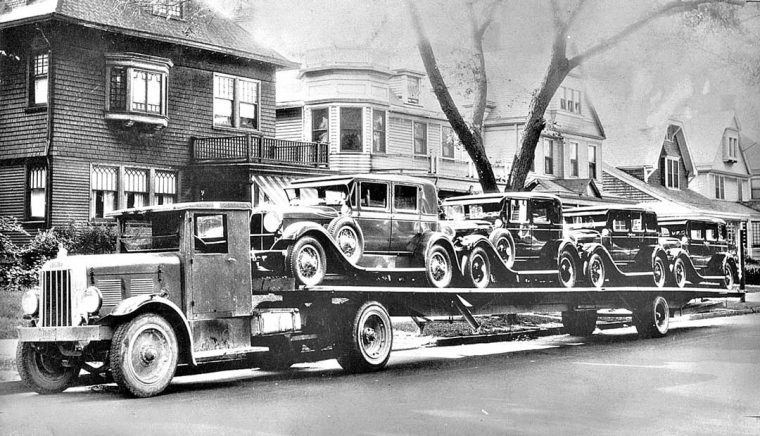 A four-car truck and flatbed trailer delivering a load of 1928-'29 sedans from the Auburn factory in Auburn, Indiana to Cleveland, Ohio. Can anyone identify the truck's maker and the model?