Old service station photographs have long been a favorite here as they present a view of automotive service that no longer exists. Long gone are the rubber air hose at the pump island and the bell that signaled the attendant that a customer had arrived; he would fill up your tank, wash your windshield, check the oil level, fan belt and radiator hoses, and give you directions if needed. Today, sadly this is all gone and you pay at the pump or to an attendant in a glassed-in cubical who would rather be somewhere else.
Today's feature contains four images of gasoline stations with the locations of two of them known. If you can add any information about the others, please comment. You can view over two hundred more articles covering old gasoline stations posted here in the past.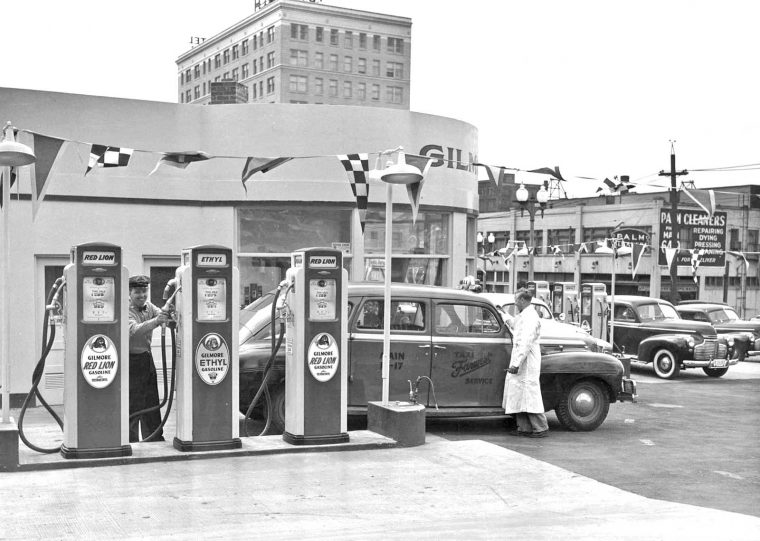 This expandable photo shows a new Gilmore gasoline station that had just opened for business. The Oil Company serviced the western part of the US and this location is in an unknown city. The photo appears to have been taken just before World War II?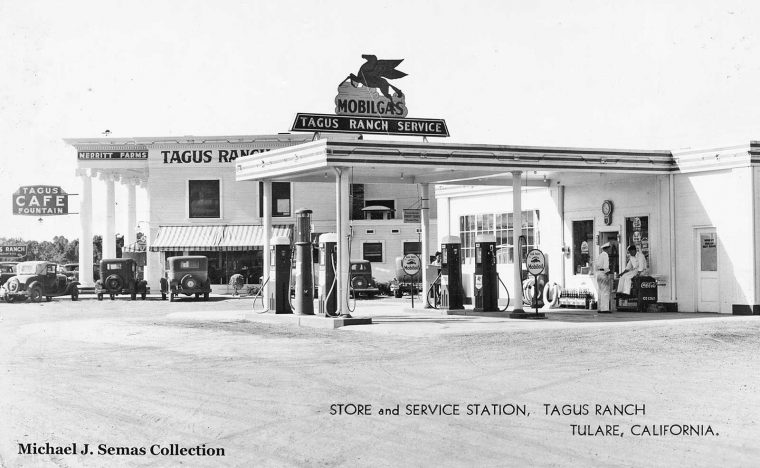 Tagus Ranch Service Station was located on the Tagus Ranch property on the southwest side of Tulare, California. Note famous Mobil Pegasus sign in this early thirties view and the old-fashioned clock above the front door. Courtesy of the Michael J. Semas collection.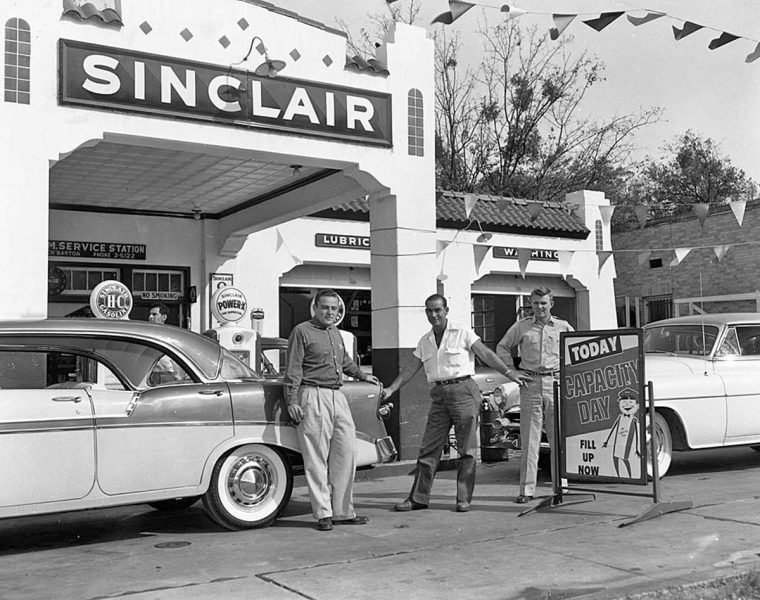 This mid fifties view of a Sinclair Station appears to have been a photo taken to promote "Capacity Day" – apparently a fill up day featuring discounted gasoline?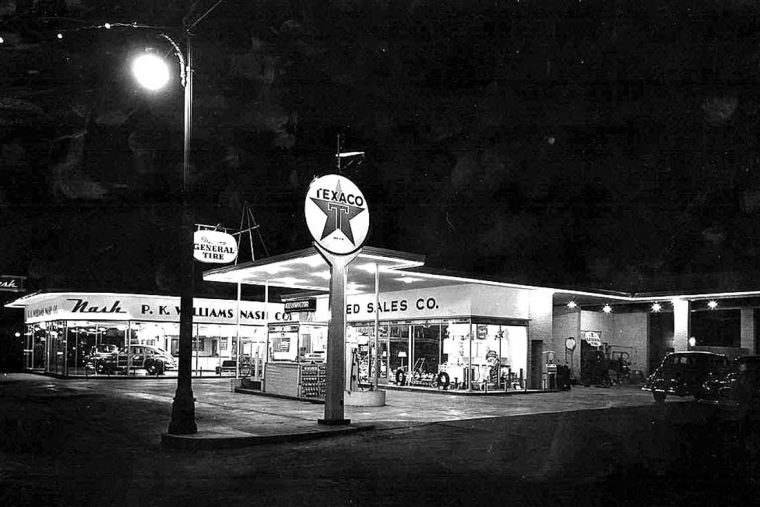 The P.K. Williams Nash Co. dealership was located on Congress Avenue in Austin, Texas. Both it and the Texaco filling station appear to be in new modern post war buildings.