Number Seventy-five of the "Kodachrome Image Series" begins this week with a photo apparently taken by a young man who was proud of his companion and the Chevrolet sedan. The license plate frame on the car is from Metropolitan Ford in Los Angeles, California, where it was probably purchased. Other than the hubcaps and possibly a set of seat covers it looks to be fairly original. Tell us all you know about this Chevy.
As is the usual practice in this series, we ask our readers to tell us the year, make, and model of all of these vehicles along with anything else of interest in the photos. You can look back on all the earlier parts of this series here. The photos are via Americar.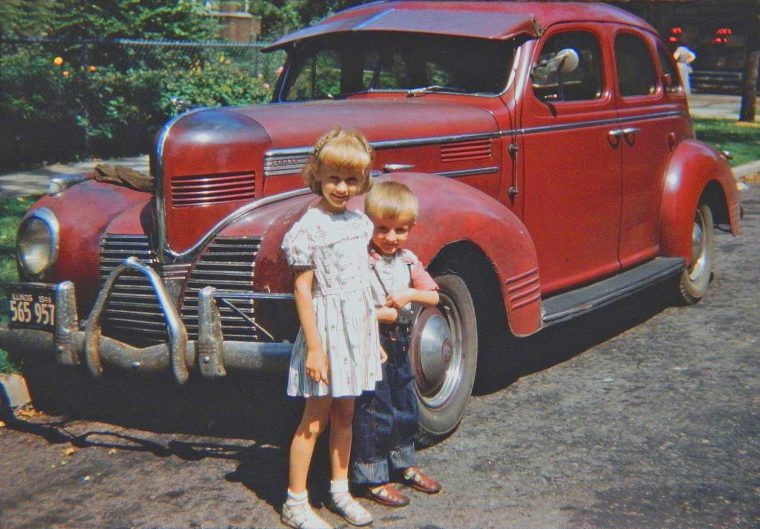 This Chrysler Products sedan looks like a tried old bone that had a cheap repaint in the past.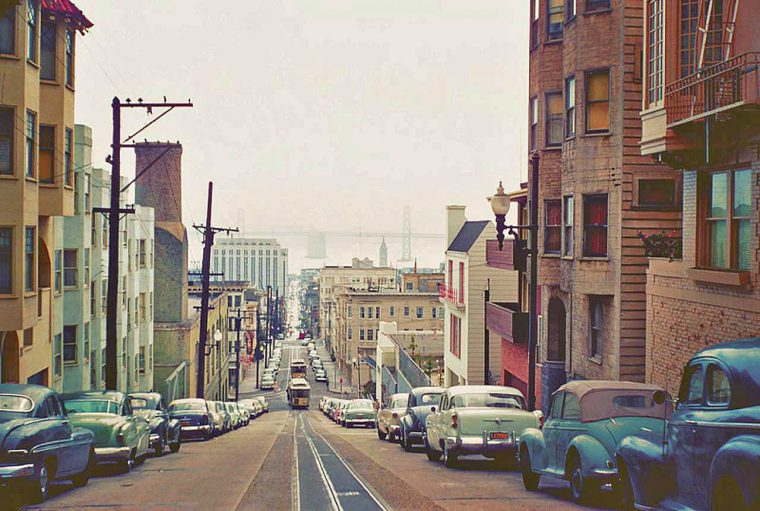 San Francisco street view complete with cable cars, 1940s-'50s automobiles, fog and the bay bridge in the background.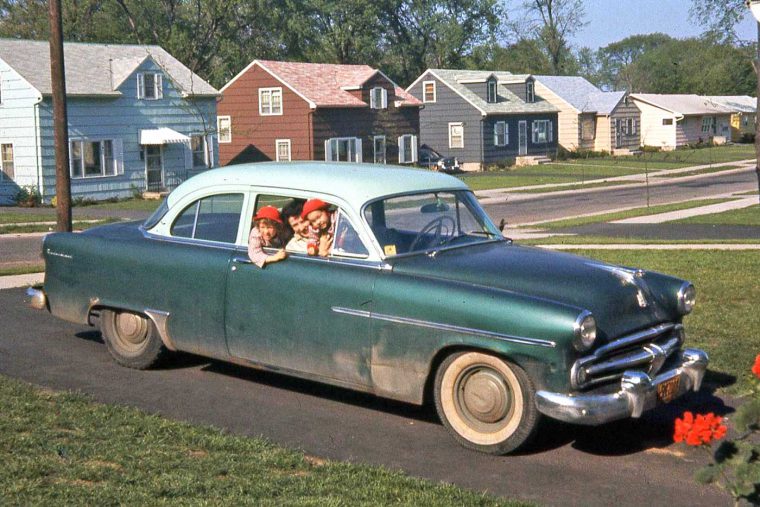 Another tired old sedan used by a young family, the location appears to be a Levittown type of development somewhere in New York.