Occasionally finding background information on some early vehicles can take almost as much time as some collectors spend trying to find one. Such is the case of this 1910 Studebaker electric "Automobile Transfer Motor Truck" which maybe the first truck of its type used for moving cars.
Two years ago the same image was found in the "Recent Automotive News" section of "The Automobile," May 19, 1910, issue. The publications only description of it was "An example of the utility of the big modern truck." Yesterday while researching a different subject the same press photo along with a description below of this unique rig was found in the "Cycle and Automobile Trade Journal" April 4, 1910, issue with a 1910 Studebaker seven-passenger touring car on its bed.
The earliest truck found to date hauling a car is a 1904 Grout Steam Truck, and recently a circa 1910 Packard Truck was featured.
We will return after the Columbus Day weekend on Tuesday morning.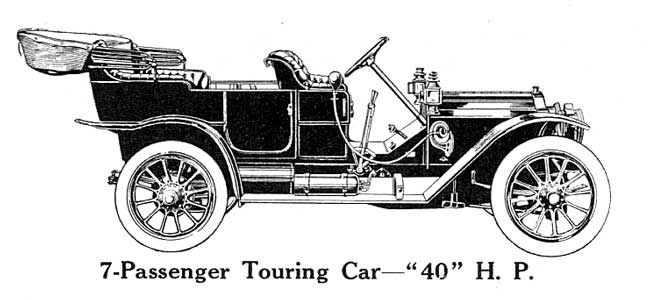 "Horseless Age" March 1910, illustration of a Studebaker-Garford "40" h.p. touring car.