Will Keith Kellogg, the breakfast food magnate, and his brother John Harvey Kellogg invented the process of making flaked cereal while running a sanatorium in Battle Creek, Michigan. Later in 1906, Will organized the Battle Creek Toasted Corn Flake Company, which quickly grew and eventually became the Kellogg Company.
Kellogg was an early motorist and began using his automobiles on extended camping trips as a form of relaxation and also as a way to see the country. Over the years and through the experience he gained in 15-years of this sort of travel with other rigs, he contracted with a firm in 1923 to build this 27-foot long "Pullman Car" home on wheels on a long wheelbase White truck chassis. The 11,000-pound rig out on the open road was capable of cruising at 35 m.p.h.
The "Ark" has all of the comforts of home built into it including an electrical plant that powered the ceiling lamps, refrigerator and ice maker, cooking stove, radio, and a combination toaster, boiler, and egg poacher. Running water was provided by a pressure tank for the washstand and sink and the shower bath.
The lead image showing Kellogg, his son and grandson and the other photos and information are from the May 7, 1924, "Automobile Topics."

          The drawing above shows the floor plan and equipment in the fully self-contained "Ark."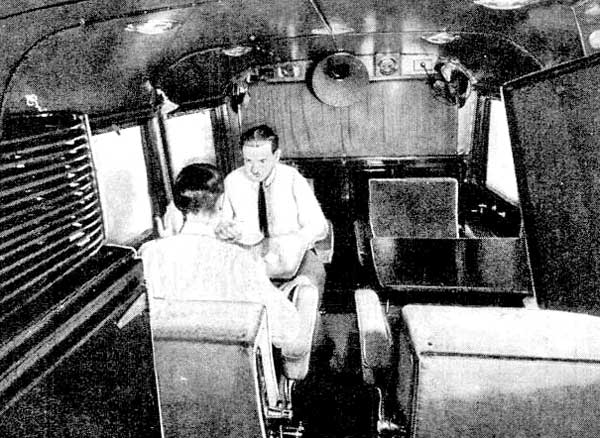 Movable passenger seats and folding tables in position for meal time.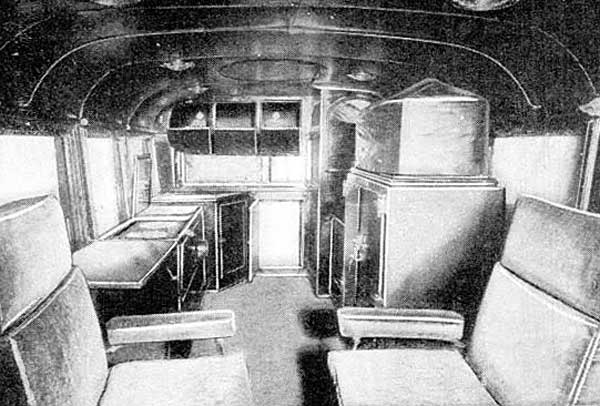 View to the rear includes the electric and oil stove on the left and the refrigerator on the right.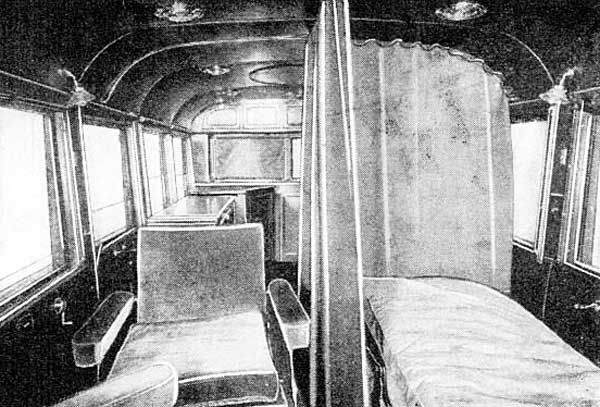 Two seats on the right converted into a twin bed complete with curtains.