The "Kodachrome Image Series" begins this week with a photo of a pair of women posing with an attractive two-tone Buick four-door hardtop with its signature front fender portholes, and check out the perforated vent window screens. Share with us where you think the image was taken, the Atlantic, the Pacific or at one of the Great Lakes?
As is the usual practice in this series, we ask our readers to tell us the year, make, and model of all of these vehicles along with anything else of interest in the photos. You can look back on all the earlier parts of this series here. The photos are via This Was Americar.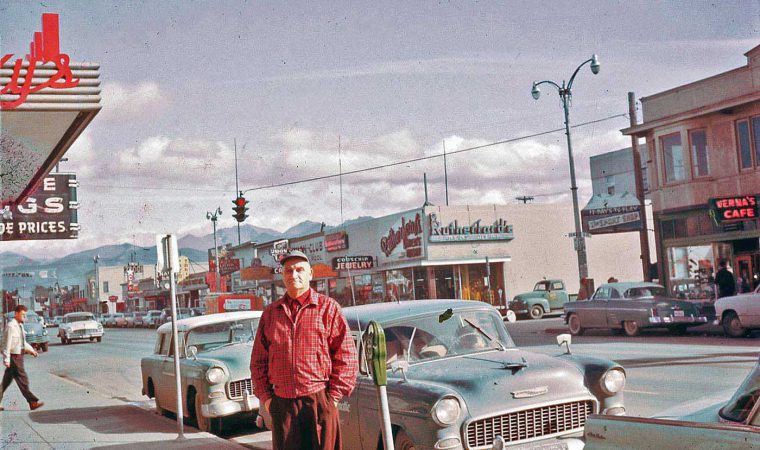 This gent is decked out all in red in front of two Chevrolets in Anchorage, Alaska.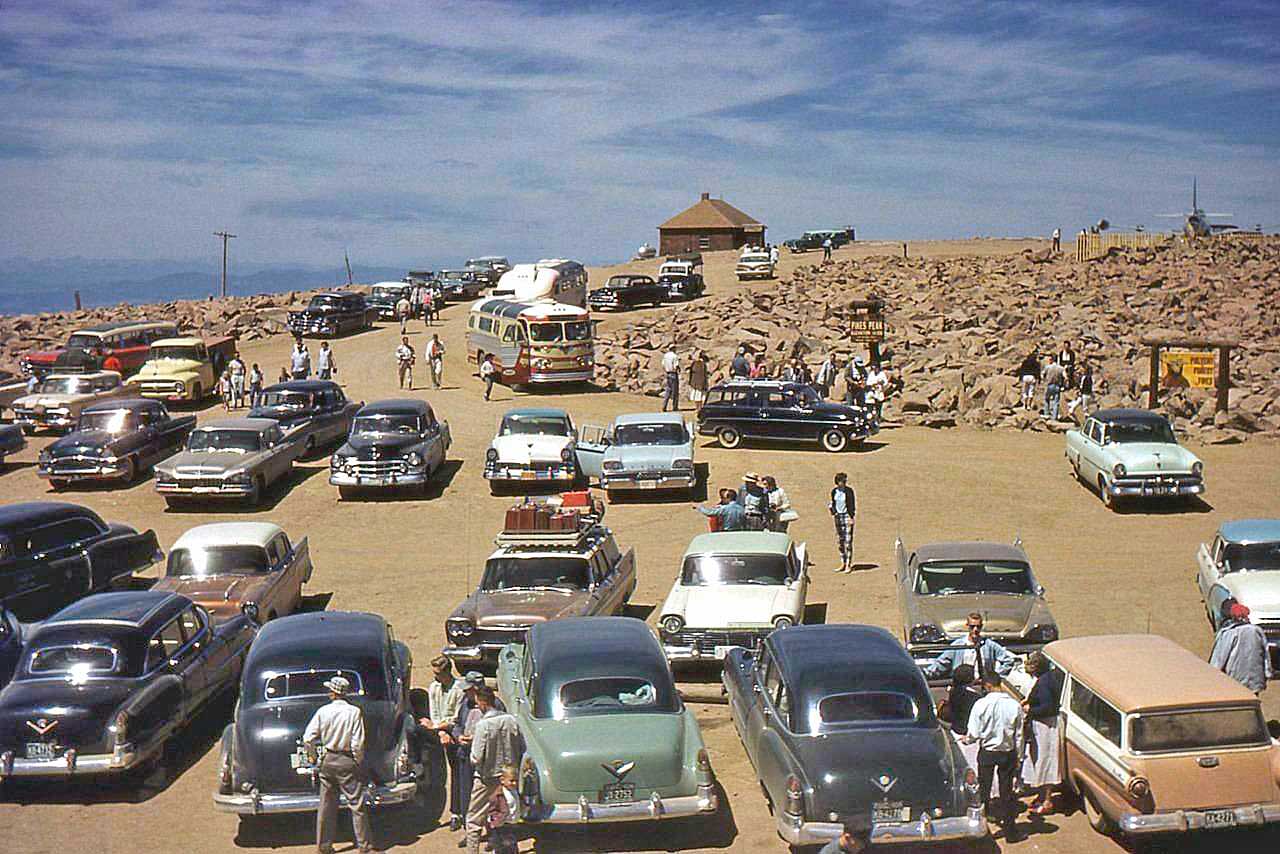 The scene is Pikes Peak circa 1959 or later and is a study in itself as to what America was driving at the time.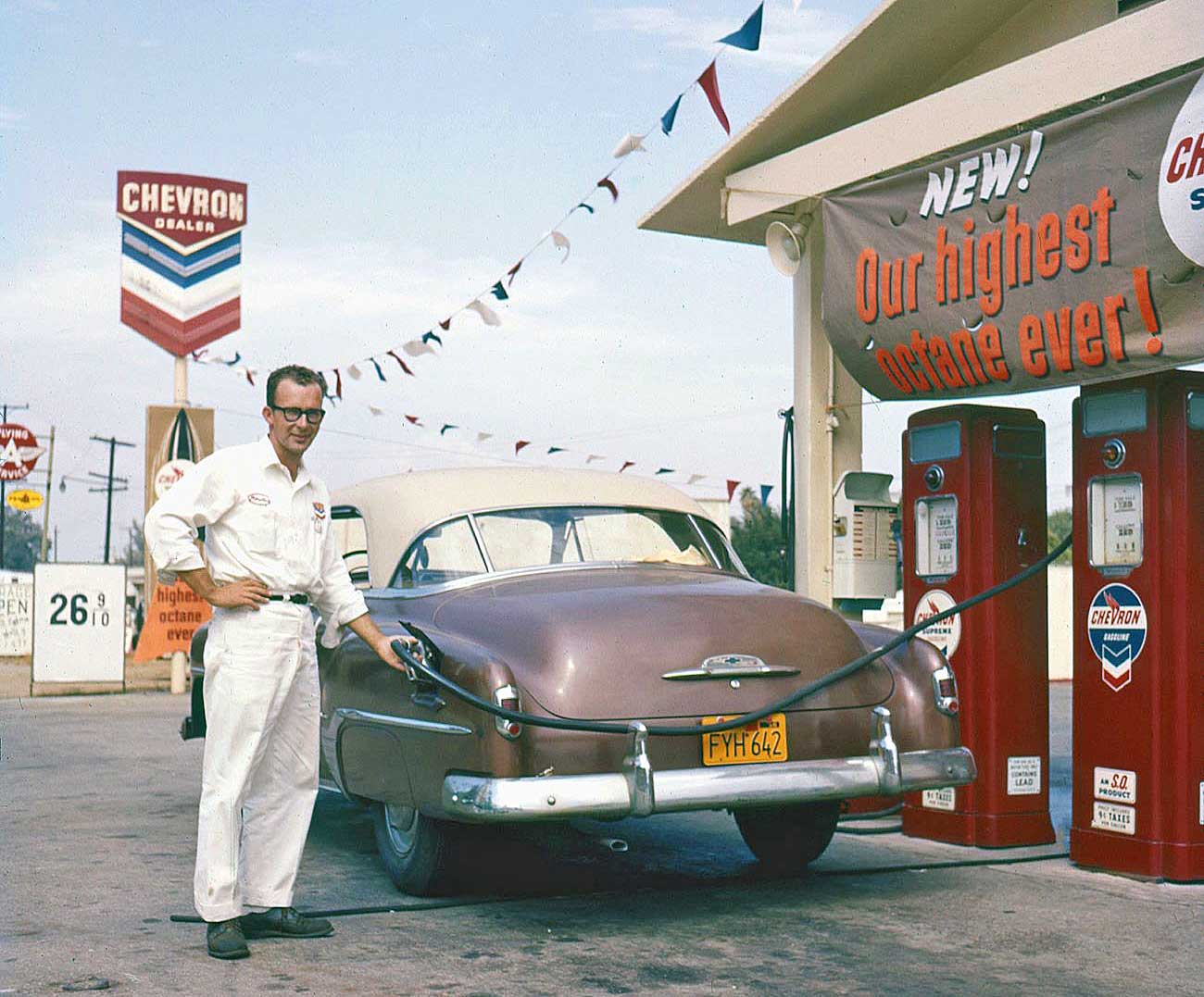 You might say the postwar horsepower race started in 1949 when Oldsmobile introduced its advanced overhead-valve high-compression V-8 engine. Here we see Chevron announcing its "highest octane ever Supreme" high-test.