The colorful lead photograph is of an attendant at an Esso station cleaning the windshield on a car while it was being refueled. In addition back in time the engine oil, fan belt, coolant in the radiator and the tires were also checked for the customer as a courtesy. Quite often the gas pump jockey's  inspection turned into an additional service sale for the station.
In many cases a motorist would patronize a local filling station they trusted, and also have their car's service work performed there, some stations even extended credit and billed customers monthly.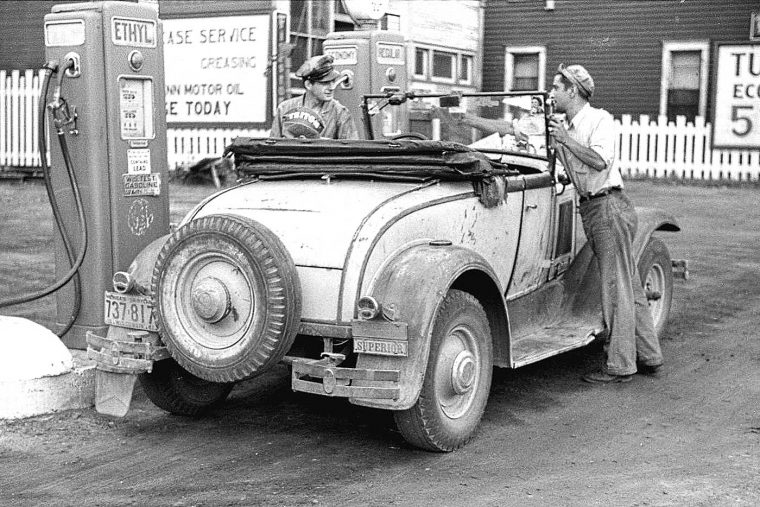 This 1930 or '31 Model "A" Ford standard roadster with a Wisconsin license plate appears to be at a Union Oil Co. station. One of the attendants is wearing a "Triton" hat advertising Union's purple-colored motor oil. The Ford has a single rear spare and aftermarket rims with "balloon" tires for a more comfortable ride.
And the final image (below) contains a Buick and GMC truck agency and its employees posing for a group photograph. 1941 Buick's with a "Fireball Eight" were on sale at the time and the facility sold American "Amoco" Gasoline. Four of the new cars are visible in the image.
All of today's images were taken in unknown locations. You can view over 200 other gasoline station images here. The photos are via Americar.