Number Eighty-one of the "Kodachrome Image Series" begins this week with a photo of a residential neighborhood that appears to be in either the Sea Cliff or Outer Richmond sections of San Francisco, California. The Golden Gate Bridge stands out in the background along with a US Navy vessel. This mid-1950s photograph shows the two-tone and pastel blue and salmon colors that were in vogue during the era.
As is the usual practice in this series, we ask our readers to tell us the year, make, and model of all of these vehicles along with anything else of interest in the photos. You can look back on all the earlier parts of this series here. The photos are via Americar.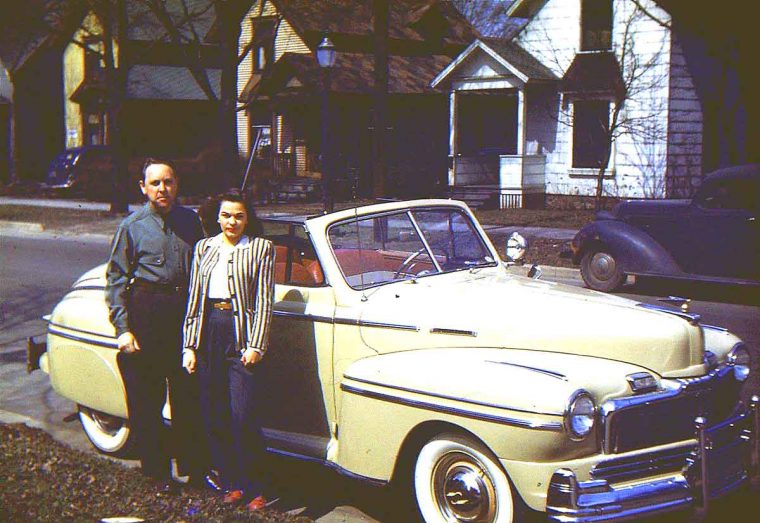 This scene appears to be showing a proud father, who may have bought his daughter this convertible.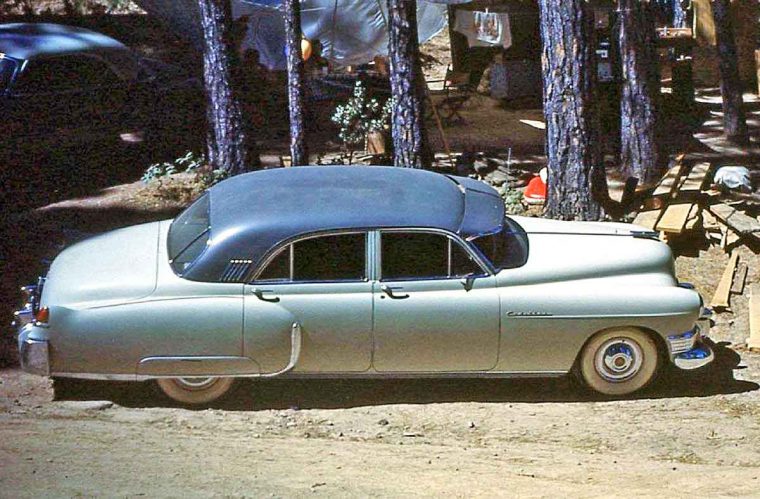 This large luxury car was apparently photographed out in front of a campsite.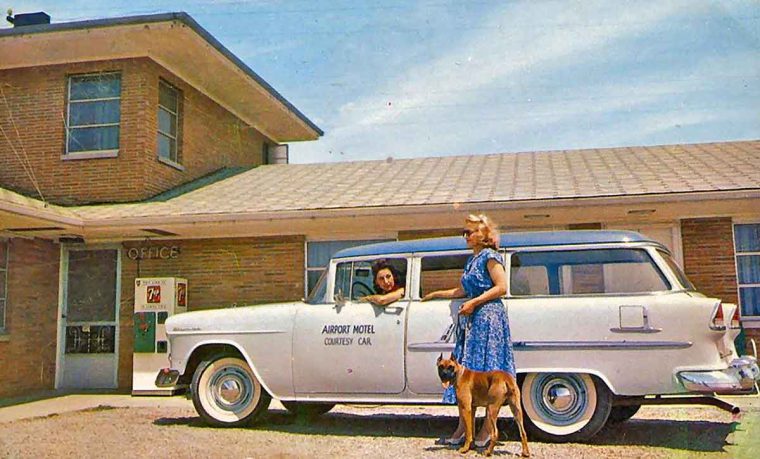 This station wagon image is included as a contrast to last week's interest in door lock location.