Number Eighty-one of the "Kodachrome Image Series" begins this week with a photo of a Chrysler Corporation exhibit of its Chrysler, Plymouth, and Dodge cars at the 1964-'65 New York Worlds Fair. This is the second photograph posted in this series, and you can view an earlier display of all white Chrysler Products cars here. Tells us all about the automobiles on display in this image.
As is the usual practice in this series, we ask our readers to tell us the year, make, and model of all of these vehicles along with anything else of interest in the photos. You can look back on all the earlier parts of this series here. The photos are via Americar.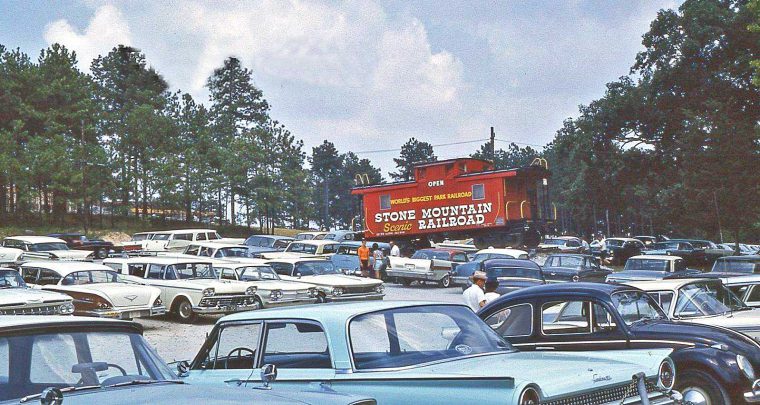 This Stone Mountain, Georgia lot is filled with cars to peruse, tell us about what interests you.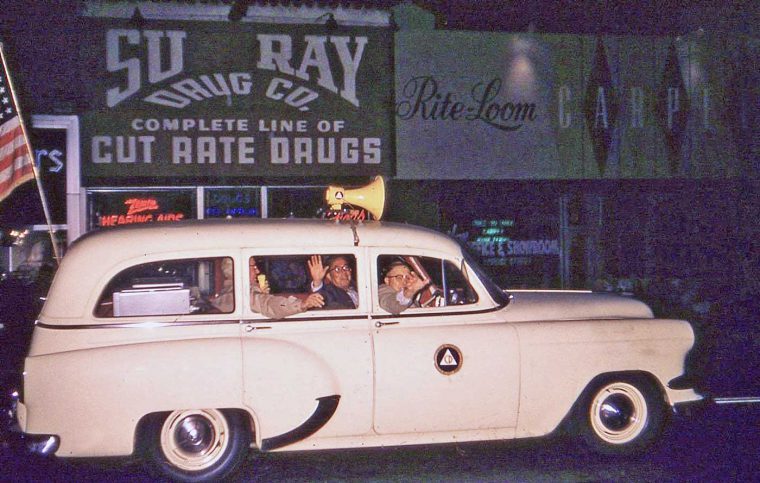 A Cold War era Chevrolet Civil Defense station wagon parading down Main St. America.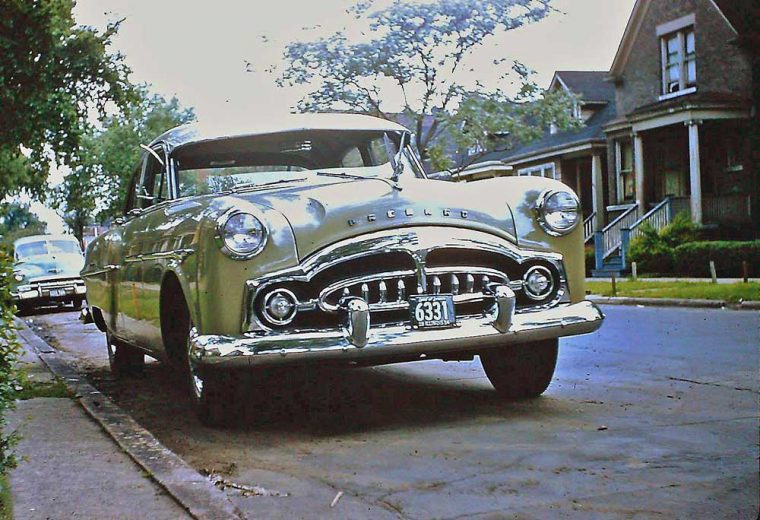 This Packard sedan with a low number Illinois license plate was photographed in 1954.