Novelty buildings constructed to appear like an airplane where popular for service stations in the days before World War II. This aircraft structure was built circa 1929 at a Vico Motor Oil Service station, and photographed on October 1, 1929, at the corner of South and State Streets in Salt Lake City, Utah.
The attention-getting airplane structure provided a bit of shelter for the gasoline pump islands under each wing which was lit for nighttime use; the side of the fuselage is decorated with a "Vico" script outlined in neon. The building behind it served as an office, and for the sales of accessories and gas station sundries. On the far right of the property is a car wash building with a lubrication bay on its left-hand-side, an outside lift is situated between the buildings.
Vico Motor Oil and Pep 88 Gasoline were produced by the Utah Oil Company refinery located on the northern outskirts of the City at 474 West 9th North. The building no longer exists, but the location houses a modern Tesoro Refinery today.
Can any of our readers identify the year, make, and model of the sedan parked in front of the Service Station? View over 200 earlier vintage service stations images here on The Old Motor. The postcard images are courtesy of contributor Benjamin Ames.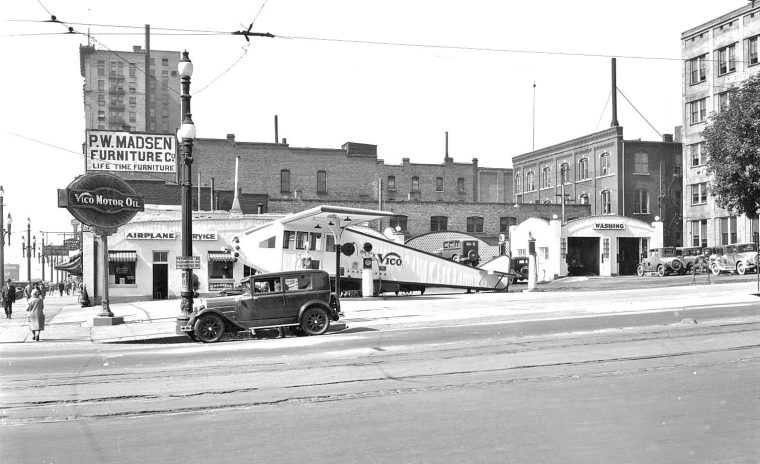 Vico Motor Oil Airplane Service gas station photographed on October 1, 1929, in Salt Lake City, Utah.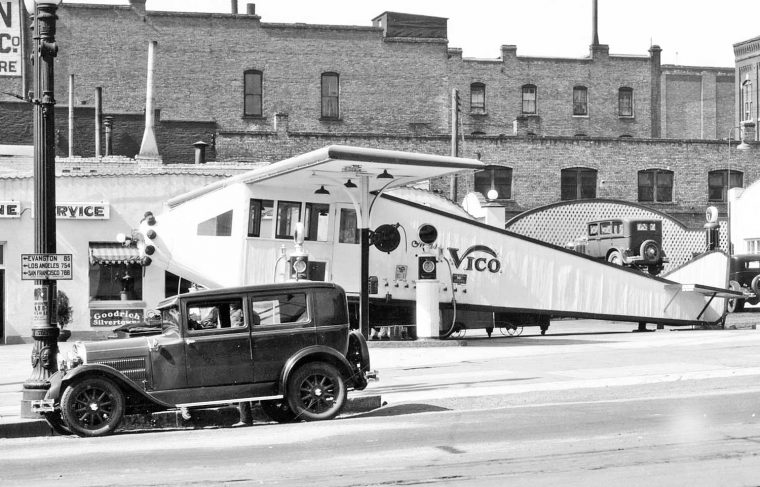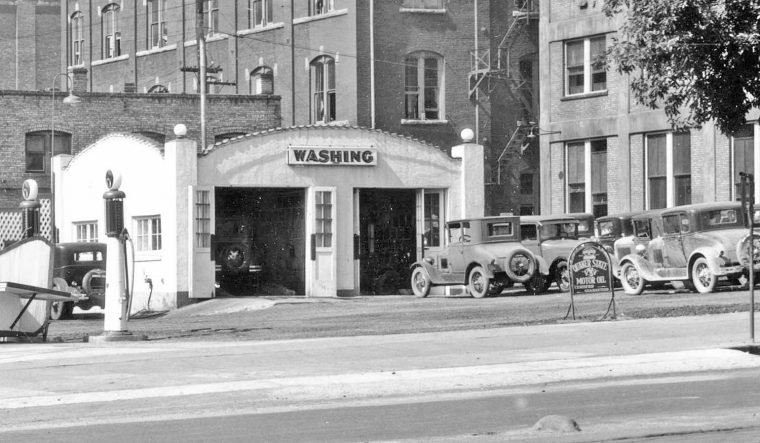 Car wash building with a lubrication bay on the left-hand-side.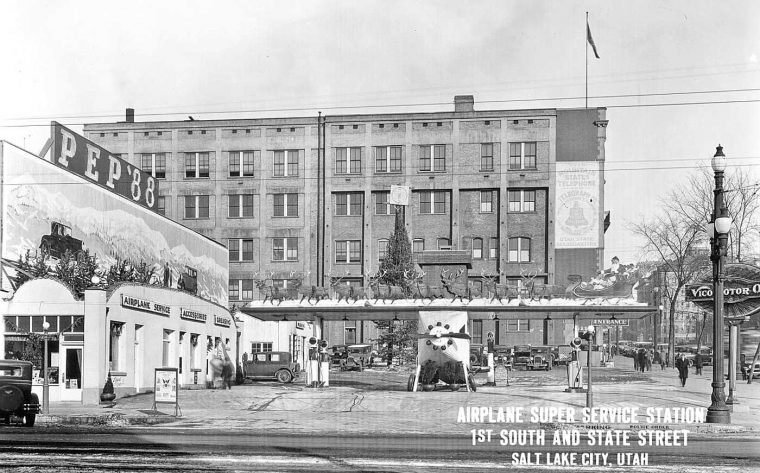 Side view with Christmas holiday decorations photographed on January 10, 1930.