Today's four images are courtesy of Michael Ryerson; the lead photo appears like it may be a shot taken of opening night at Stan's drive-in restaurant located in Fresno, California. This early fifties eatery appears to be a slightly modified version of a pair of this type of designed by Wayne McAllister and opened by the Simons brothers in Los Angeles in 1935.  Note the double parked cars and the car hop on the sign.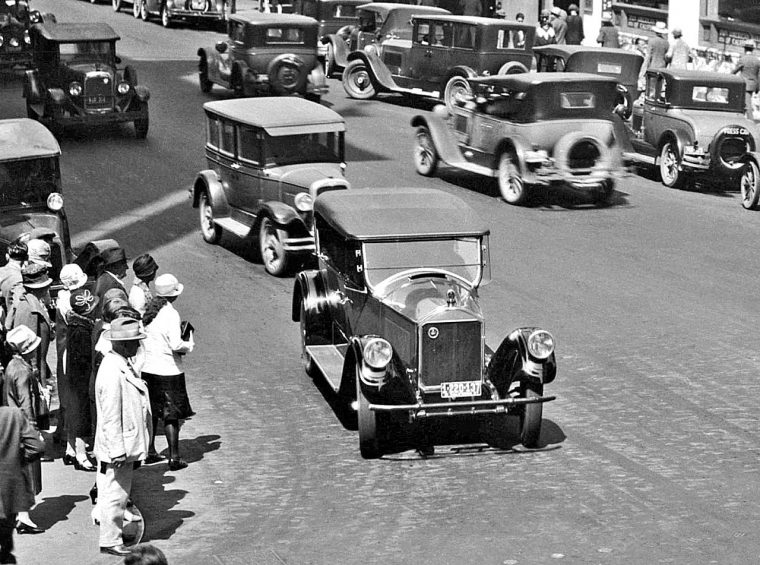 The clean and polished Pierce-Arrow touring car in this scene taken in 1927, at 8th and Broadway in New York City stands out in contrast to the other low and medium-priced cars in this view.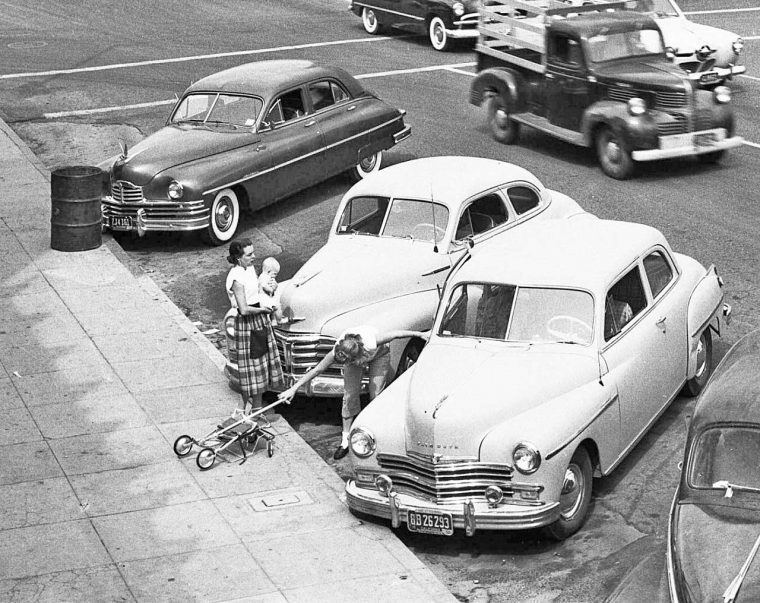 This Bakersfield, California, street scene was taken in the early fifties and includes a number of average everyday vehicles and a large Packard sedan parked on the street corner.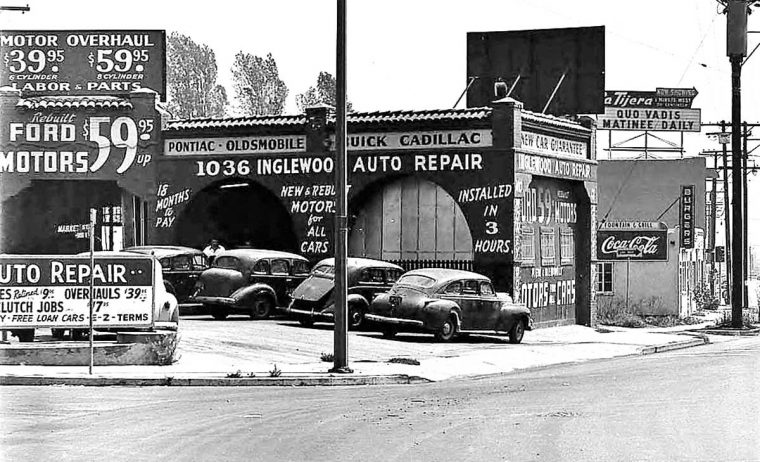 This gritty view was taken in Inglewood, California, of Inglewood Auto Repair located on North La Brea Avenue in the early 1950s; the movie Que Vadis, playing at the La Tijera was released in  1951.