Number Eighty-two of the "Kodachrome Image Series" begins this week with a photo of a Corvette with New Hampshire license plates out on a winter day. Many of the Chevrolet fiberglass sports cars were stored during the season here in northern New England, but wearing snow tires, and at times tire chains some of them were used year round. This lead to the frames and rear crossmembers rusting out on many of these cars and shattered rear fenders if a chain got loose.
As is the usual practice in this series, we ask our readers to tell us the year, make, and model of all of these vehicles along with anything else of interest in the photos. You can look back on all the earlier parts of this series here. The photos are via Americar.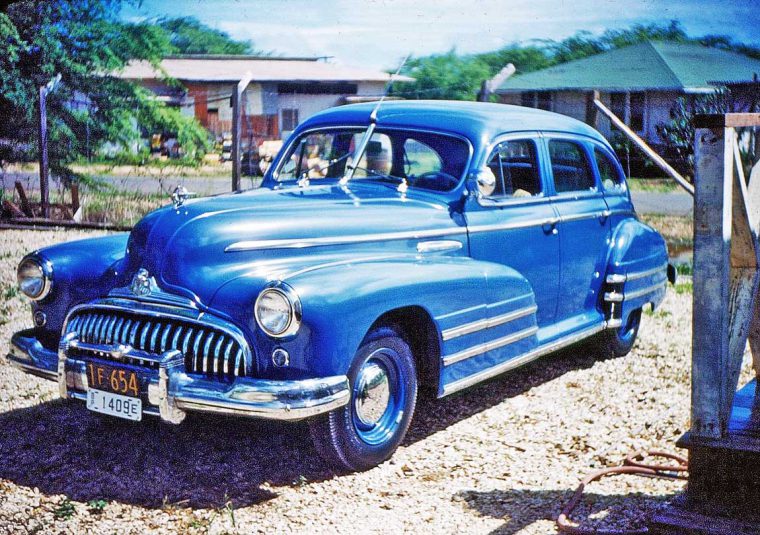 Kodachrome and other types of film from the period were known for the deep color saturation as is seen on this blue Buick. In addition to the car, tell us about the license plates.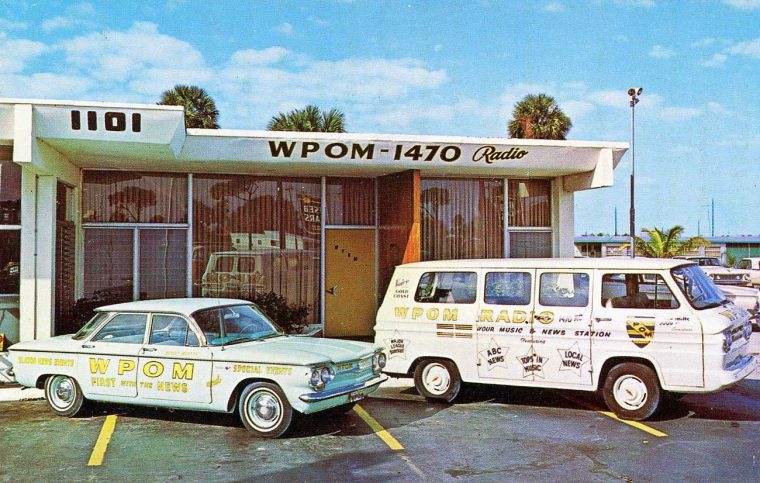 Live from WPOM, a station affiliated with ABC is this pair of compact Chevrolets.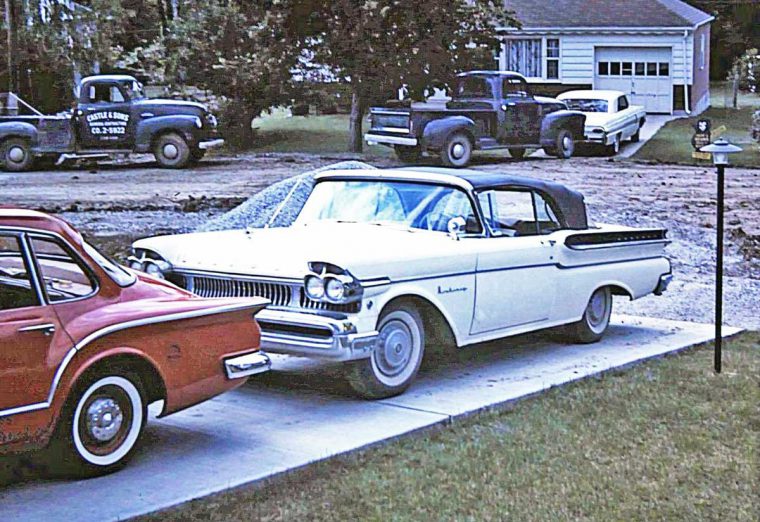 Two top-of-the-line automobiles from different makers are in this view along with a red compact car and a pair of Chevrolet pickup trucks.