Today's lead image is a view of the Venice Freeway taken in October of 1959 shortly after it was completed and opened. Directly in front of the camera is an MG TF sports car and a 1955 Mercury hardtop, the rest of the busy scene is filled with a mix of fifties cars, a dump truck and a motorcycle police officer on his machine.
The view below shows afternoon rush hour traffic heading west on the "Miracle Mile," better known as Wilshire Boulevard. This section of the thoroughfare between Sycamore Street and Fairfax Avenue was envisioned as a future retail district that was separate from downtown Los Angeles in early 1920s by A.W. Ross. View earlier articles with many other interesting traffic scenes filled with cars and trucks on Wilshire Boulevard and Pico Boulevard here.
Let us know what you find of interest in the images. The photos are courtesy of the USC Libraries.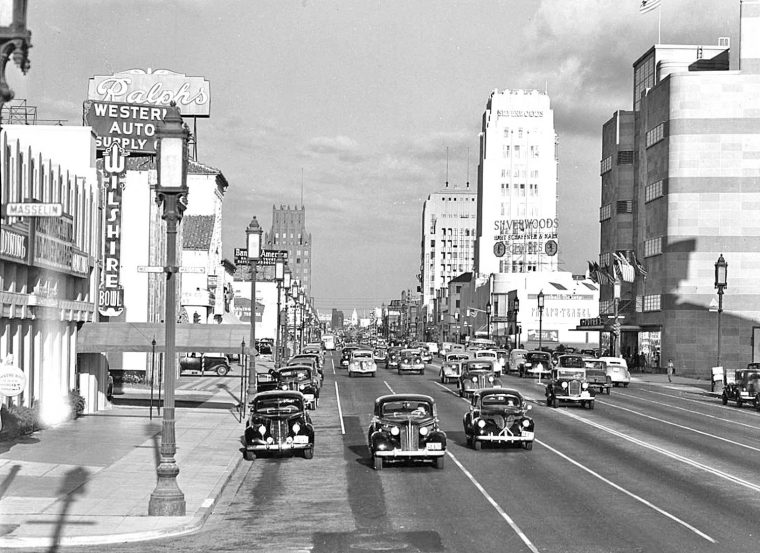 Late thirties afternoon rush hour traffic on Wilshire Boulevard – the original Wilshire Tower building is behind the "Silverwoods" sign.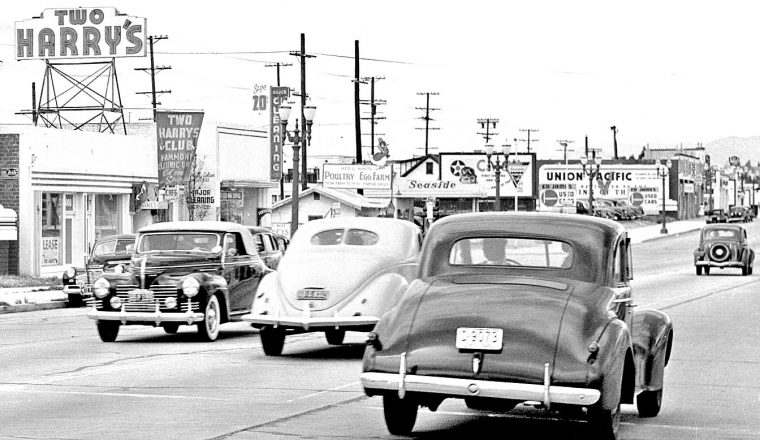 A view of Pico Boulevard in the early forties – note the night club on the far-left and a used car lot in front of the Union Pacific Railroad billboard.