By Tim Martin:
Fortunate were those who knew John "Hawkeye" Hawkinson and were treated by him to see his collection of over forty antique vehicles, accumulated over roughly 60 years.  At age 83, Hawkeye passed away July 15, 2016 at his home in Gabriels, New York.
Hawkeye was born in Hartford, CT into a well to do family, related to the Pratts of Pratt & Whitney.  He attended Paul Smiths College and the University of Vermont, and fell in love with the north country as well as just about anything that was mechanical, and of outstanding quality.  He collected cameras (Leicas were a favorite), microscopes, carbon arc movie projectors, fire trucks, marine engines, and of course, cars, some of which can be seen in the video at the end of the post.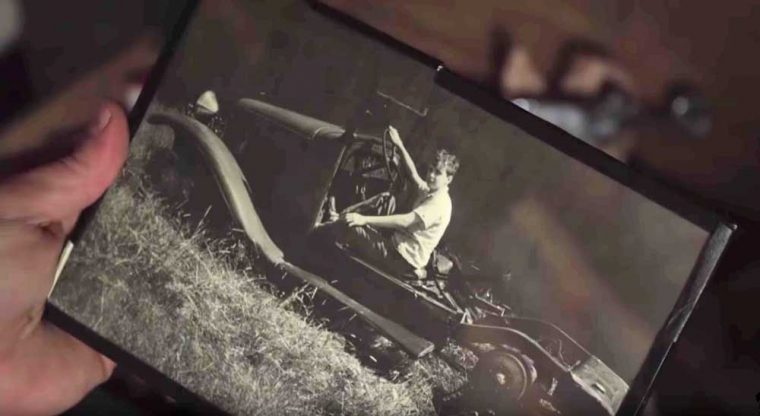 Hawkeye at a young age posing with a stripped old car chassis. Image from Josh Clement video.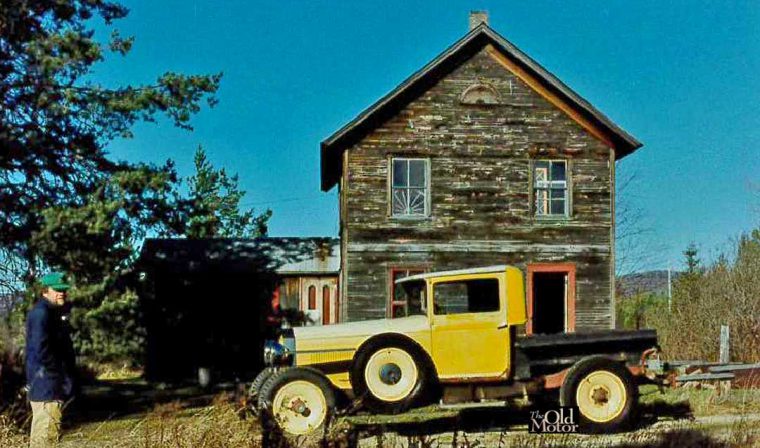 One of Hawkinson's Packards converted into a truck for general use in front of his home circa 1995. The young man standing on the left is one of "Hawkeye's" contemporaries, well-known car collector Steve Dana of Vermont. Tim Martin photo.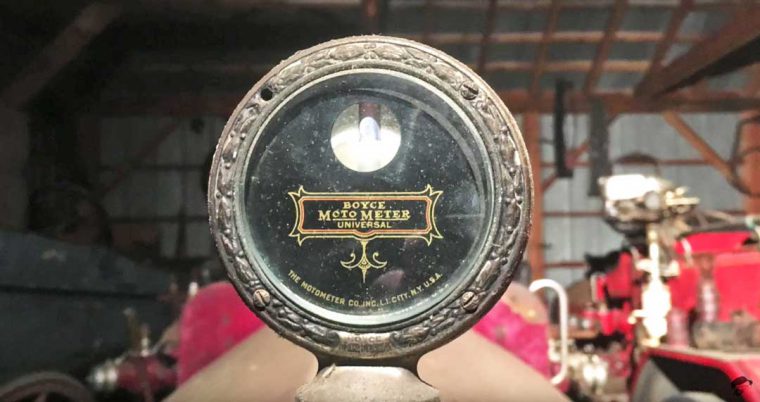 Hawkinson's  large Lake Placid FD and Saranac Lake FD trucks that returned to the respective Fire Departments after his death. Image from Josh Clement video.

 
His favorite cars included Packards of the 1928 – 1930 vintage, both sixes and eights, as well as V-16 Cadillacs and Buicks.  The crown jewel of his collection was a 1930 Minerva.  None of his cars were restored.  Many were well maintained original cars that he kept in good running condition and used for decades as every day drivers.  He was an excellent mechanic and raconteur.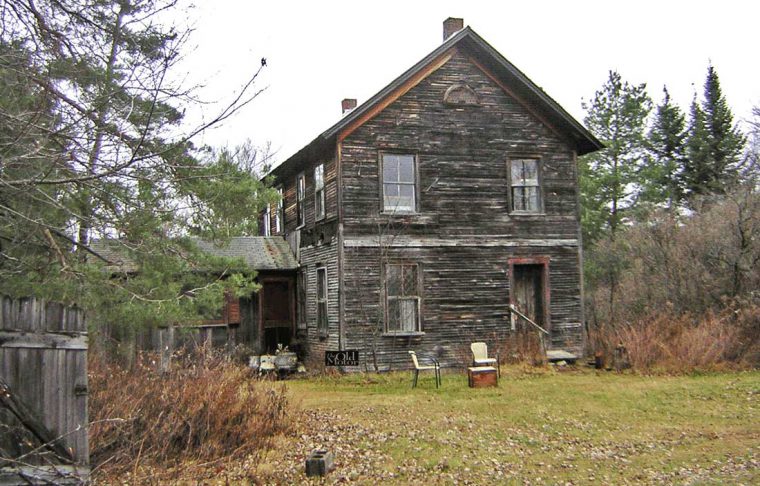 Hawkeye's house photographed recently, which he bought for $100 and moved onto his property with a bulldozer.
While he lived in a very modest house in a very rural area of the Adirondacks, which gave many the impression he was a recluse, he was quite affable and welcomed visitors, including Glidden Tour participants in the 1960's, to spend time with him and discuss anything car related. His vehicles have all been sold. Below is a wonderful video by Josh Clement Productions of the barns and some of his vehicles.