Number Eighty-four of the "Kodachrome Image Series" begins this week with a late fifties photo of a Chevrolet parked in front of a Mid-Century Modern contemporary home. This style of architecture (1935-'65) highlighted structures with open floor plans and large windows that bring light and outdoors views inside. Hopefully, the location of this house may come to light after the state that issued the license plate on the Chevy is known.
As is the usual practice in this series, we ask our readers to tell us the year, make, and model of all of these vehicles along with anything else of interest in the photos. You can look back on all the earlier parts of this series here. The photos are via Americar.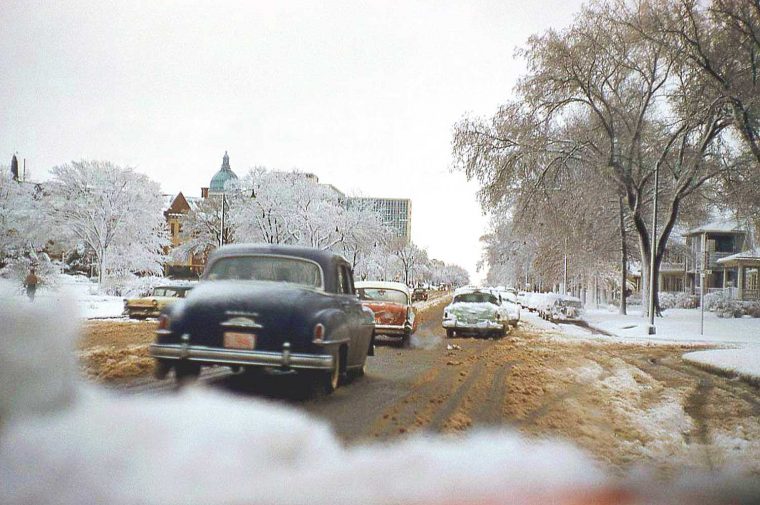 This late fifties city boulevard photo was taken after a sloppy and wet snowfall.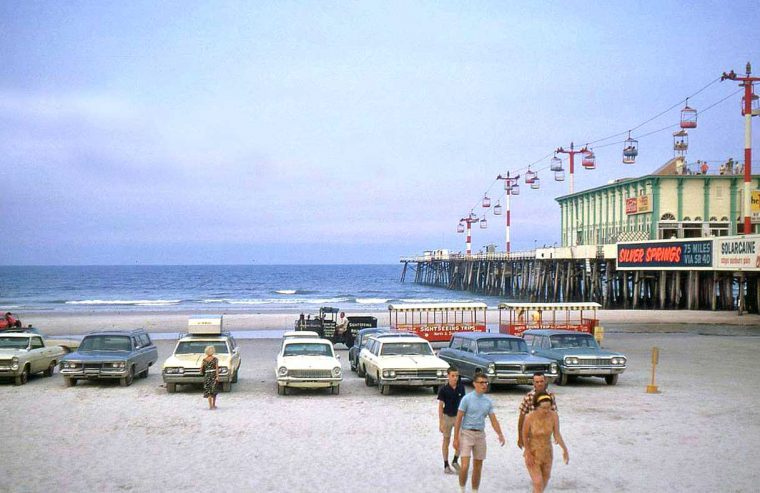 Tell us the location of this sixties beach and pier scene in Florida.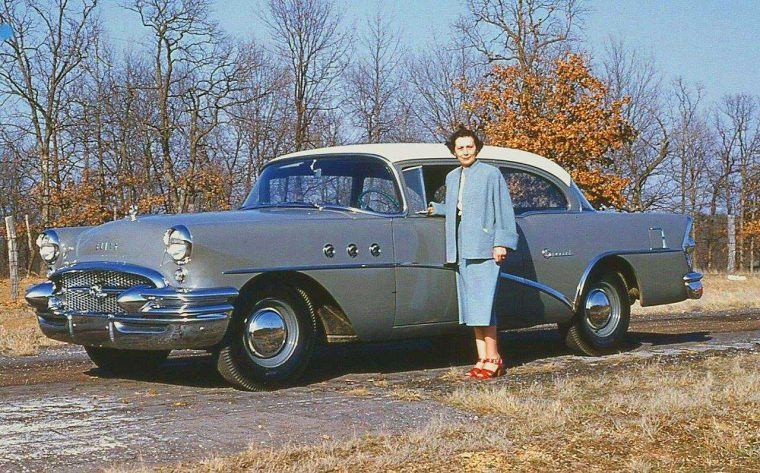 This woman appears to be posing with this fifties Buick for a new car photograph.