A month ago we featured a unique photograph of a long line of cars waiting for gas at an Atlantic Service Station located in Philadelphia, PA, shortly after gasoline rationing was implemented near the start World War II. This set of three images follow the original photos time wise and show other filling stations and related photos later in 1942 and '43.
Today's lead photo and the enlargeable image below of the entire scene at a Texaco Service Station show another filling station with a long line of cars and motorists waiting to receive their ration of gasoline. Swan Floating Soap (a competitor to Ivory soap) that is "baby gentle" is advertised in the lead photo on a billboard along with Sunken Gardens Restaurant in the enlargeable image below of the entire scene.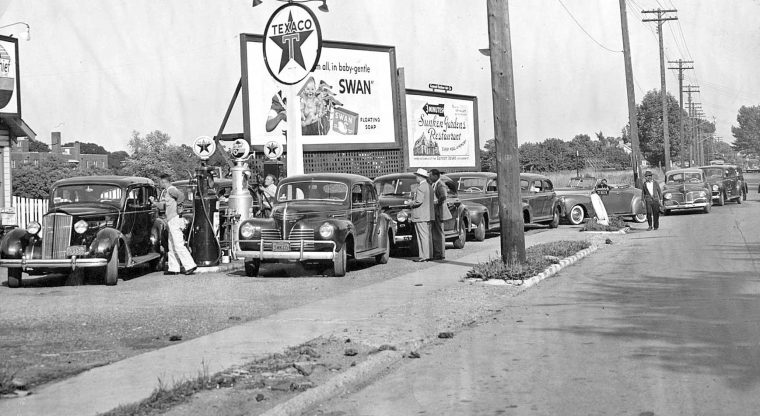 A long line of cars at a Texaco gas station during the summer of 1942 waiting for fuel.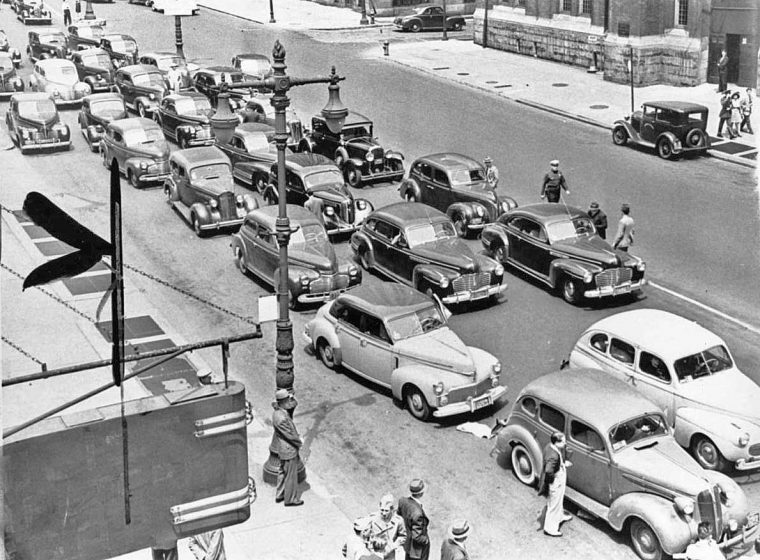 OPA agents stopping and questioning motorists about the pleasure driving ban in May of 1943.
The picture above taken in May of 1943 shows a number of cars that have been stopped by agents of the Office of Price Administration (OPA) which administered the wartime Gas Rationing Program. A pleasure driving ban was in effect, and the OPA officers were questioning motorists about why they were out on the road.
A new sign at Frank Field's Sinclair Station below spells out exactly who the facility was serving in accordance with the Gas Rationing Program; note that the station was only selling fuel at eight AM, noon and five PM for an hour. Look back at the first part of this series at Bubble Bath Car Washes And World War II Gas Rationing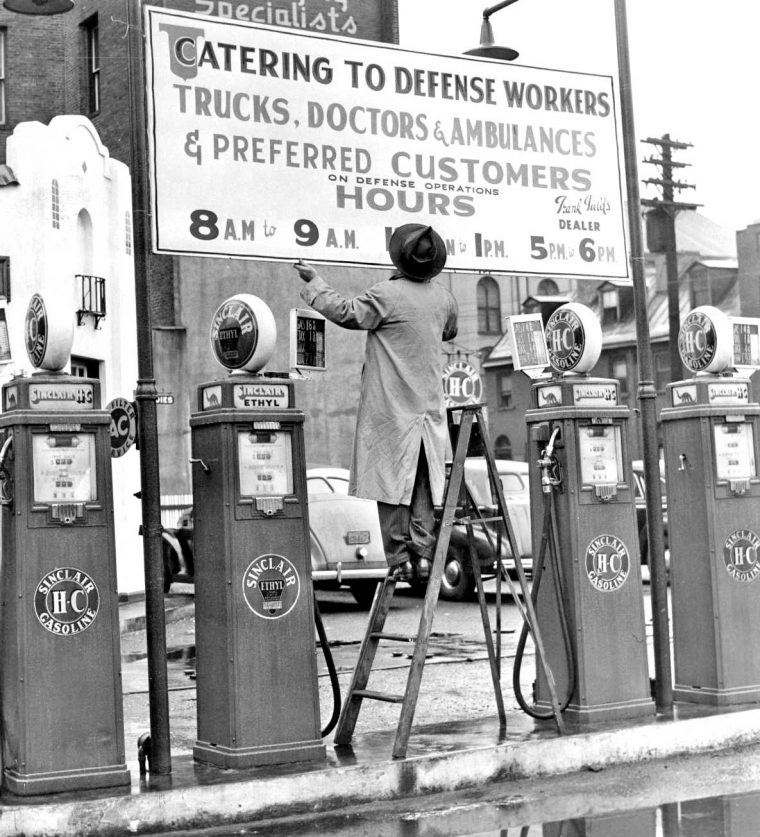 Above is a new sign at Frank Fields Sinclair Service Station in Philadelphia describing who could get gas at the facility and when. Below is a poster from the OPA printed late in 1942 that covers the various different rations and the coupon books associated with them.