Number Eighty-five of the "Kodachrome Image Series" begins this week with a late fifties photo of a Cadillac convertible taken in Connecticut in 1957. Back in the period those that had done well in life and wanted to show it or own the "best" bought one of the luxury cars. Due to the Kodachrome type of film, it is hard to tell if this one is pink or white.
As is the usual practice in this series, we ask our readers to tell us the year, make, and model of all of these vehicles along with anything else of interest in the photos. You can look back on all the earlier parts of this series here. The photos are via Americar.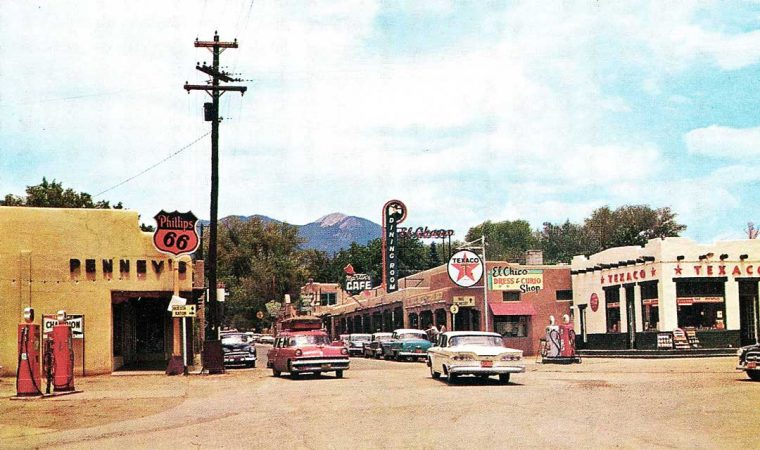 A colorized photo of Taos, New Mexico, in the late-fifties or early sixties with two filling stations in view.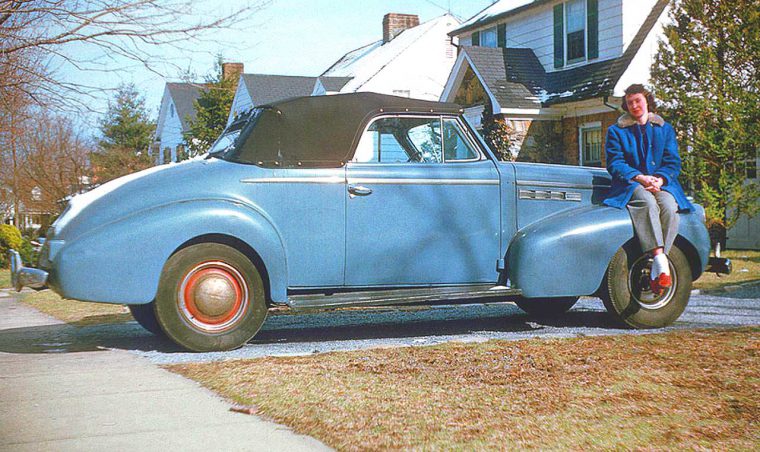 This early forties Buick convertible appears to have made it through the war looking a little worse for the wear.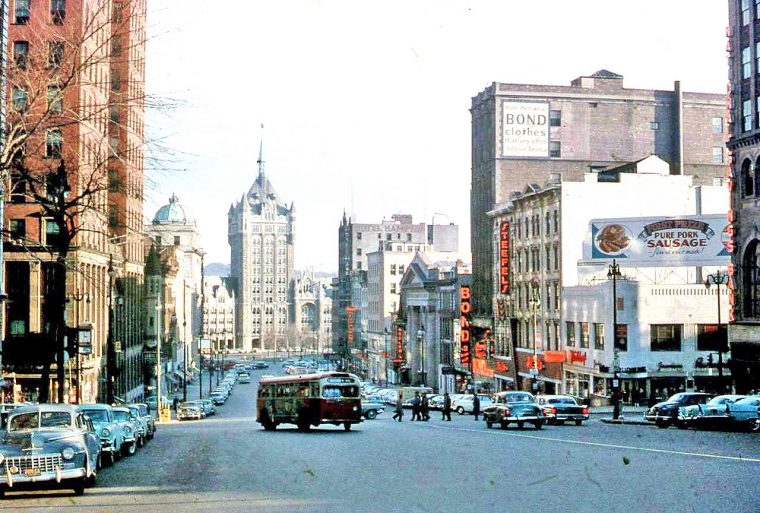 Albany, New York is the State Capitol and this late-fifties photo gives a good view of the center of the City.