Number Eighty-Six of the "Kodachrome Image Series" begins this week with a late fifties photo of a scene looking like it could have been taken here in the Vermont Green Mountains. The cabin appears to be a weekend and vacation getaway spot and in the winter may have required the Willys Jeep station wagon to access it. Tell us all about this four-wheel drive vehicle.
As is the usual practice in this series, we ask our readers to tell us the year, make, and model of all of these vehicles along with anything else of interest in the photos. You can look back on all the earlier parts of this series here. The photos are via Americar.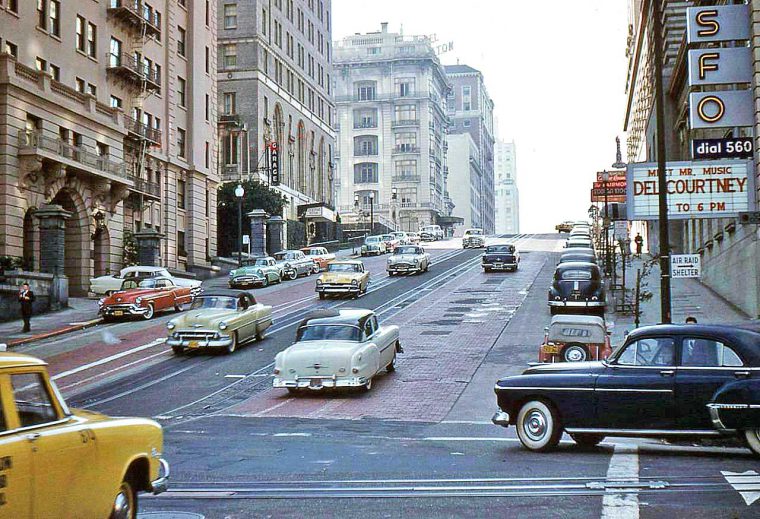 This image was taken in San Francisco in front of KSFO, a conservative talk and news station that first went on the air in 1925.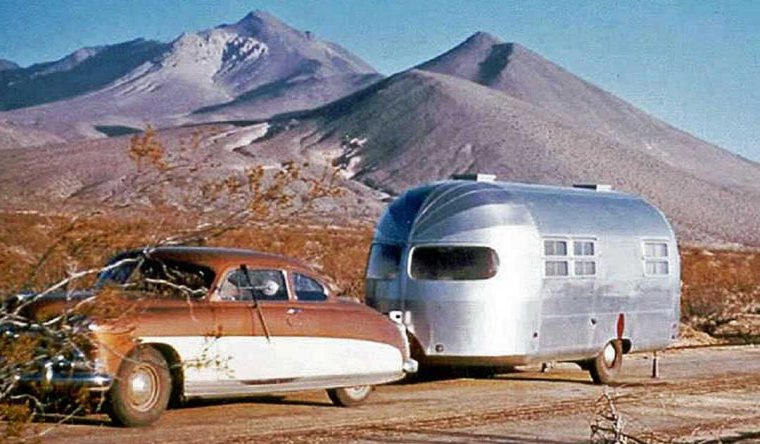 The combination of this step-down Hudson and the streamlined trailer almost gives this scene the look like it was taken on the Twilight Zone.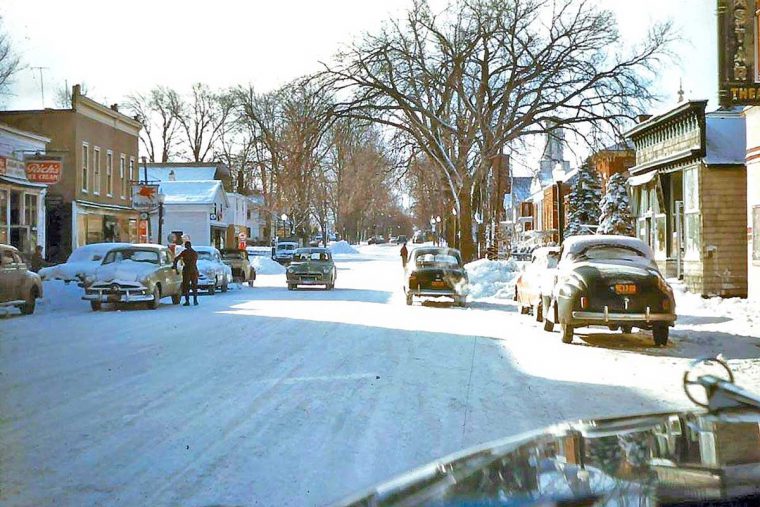 Another winter scene with plenty of snow taken through the windshield somewhere in "Main Street" America.