Last week photos of a Smokey Mountain Tour Company six-wheel Packard sightseeing car were featured here, and Steve Bryson a member of a group collecting images and the history the tour line commented:
"Smoky Mountain Tours Company operated in Asheville, NC, from the early 1930's until 1970. Until the late Forties they used Packard roll top coaches exclusively. My father worked for them from the late 1940's until they closed their doors in 1970. We have a group documenting the history of the company to be turned over to our local library, so the history of this great company will not be lost."
The group has a Facebook page where they are sharing photographs and information about the Packards the Company used and the Flxible "Clipper" sight-seeing buses that replaced them. At the Smoky Mountain Tours Company Facebook page you can view many other images and learn more about the Company. You can view the earlier cover here at Exceptional Images of a Three-Axle-Six-Wheel Packard Tour Car.
The lead image shows #21 "Miss Nantahala" built on a 1933 Packard Super Eight chassis. The ten-passenger coach is parked in front of the Company's office in Asheville, North Carolina.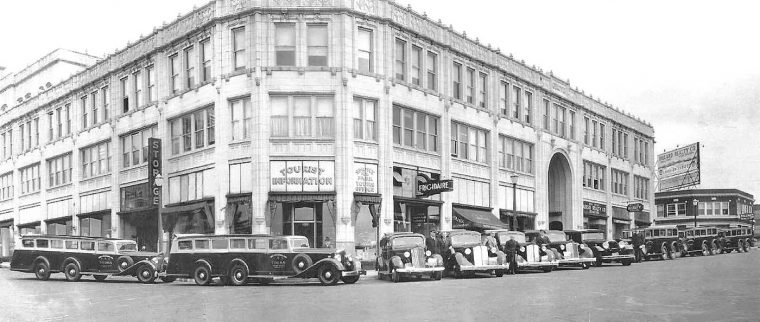 Ten Smoky Mountain Tours Company Packards parked in front of the Company office circa 1938.

1939 Packard V-12 seventeen passenger six-wheel roll top coach, and below the fleet during World War II parked near the Company garage