Updated – Hill climbs were one of the most popular automotive competition events held in the first two decades of the 1900s. The Yale University Automobile Club held the organization's 1909 contest at Shingle Hill, a steep and challenging seven-eights of a mile ascent in West Haven, Connecticut on Wednesday, May 26. The event attracted some of the fastest and most powerful racing and road cars in the US and fifteen thousand spectators. The lead image shows David Bruce-Brown with a 120 h.p. Benz racing car on the way up the hill.

The winner of the event was David Bruce-Brown who drove a 120 h.p. Benz racing car up the hill in a time of 51 1/5 seconds, 15 seconds faster than the quickest time set at the 1908 event. Peter Cox took the same honors for a motorcycle with a 55 second run on an Indian. The fastest stock car was a Simplex driven by Fred Molt of New York City, NY, at a time of one minute and four seconds.
The Spooner and Wells photographs are courtesy of the National Automotive History Collection.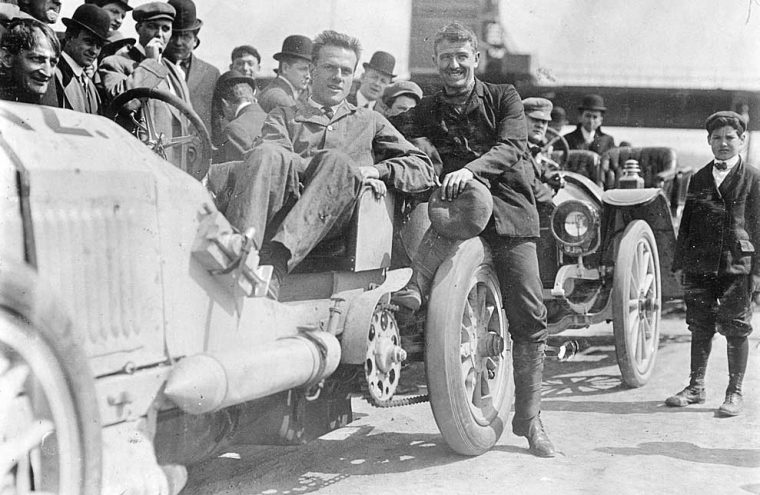 David Bruce-Brown and his riding mechanic with a 120 h.p. Benz racing car earlier at the 1909 Fort George Hill Climb held on April 26-27th in New York City.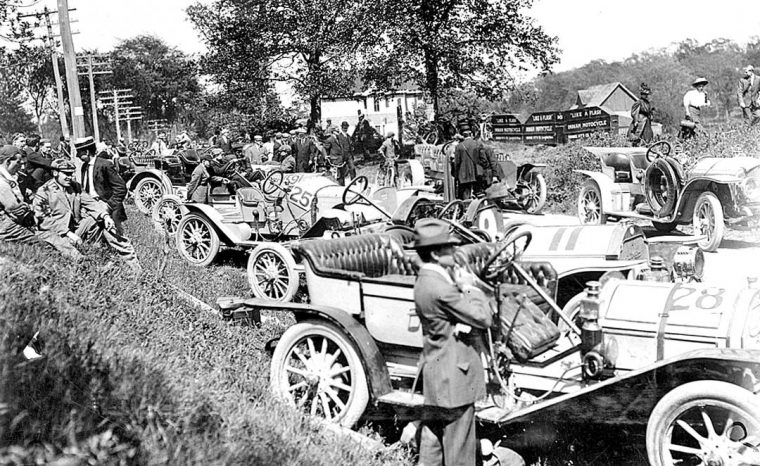 Line up of racing and stock cars at the bottom of the hill. The sign on the far-side of the road is an advertisement for Indian Motorcycles which won all of the two-wheeled classes.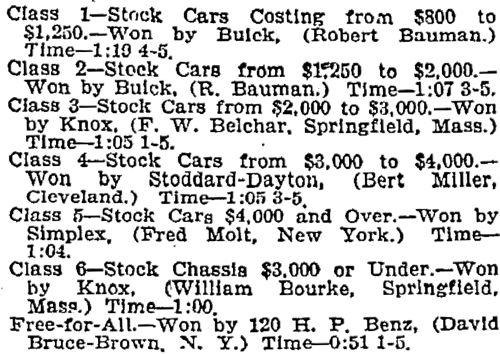 Results above published in the "New York Times" May 27, 1909 – A. Beebe below before the start of his run with number twenty-five, a  Lozier Briarcliff.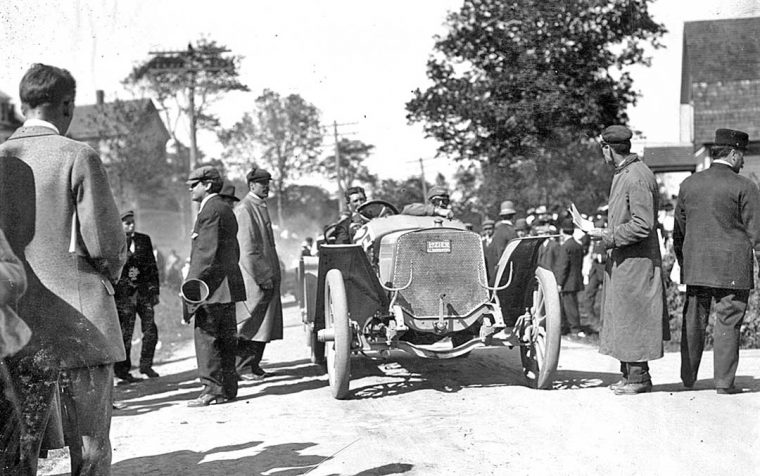 Below is an Allen-Kingston identified by  on its way up to the summit
Update – Ariejan Bos has identified the car below as an Allen-Kingston. You can view one of the manufacturer's hill climbing specials' that won six class wins at climbing events in the Northeast beginning one month later during June and July of 1909. Read Ariejan's comment below.