Number Eighty-seven of the "Kodachrome Image Series" begins this week with a fifties photo of a scene that apparently was taken at an amusement park. In the foreground, a Ron Howard look-a-like is checking out a miniature locomotive, and behind him a customized mid-fifties Chevrolet convertible is passing by. The small engine is distinctive enough that hopefully, the park is in will be identified.
As is the usual practice in this series, we ask our readers to tell us the year, make, and model of all of these vehicles along with anything else of interest in the photos. You can look back on all the earlier parts of this series here. The photos are via Americar.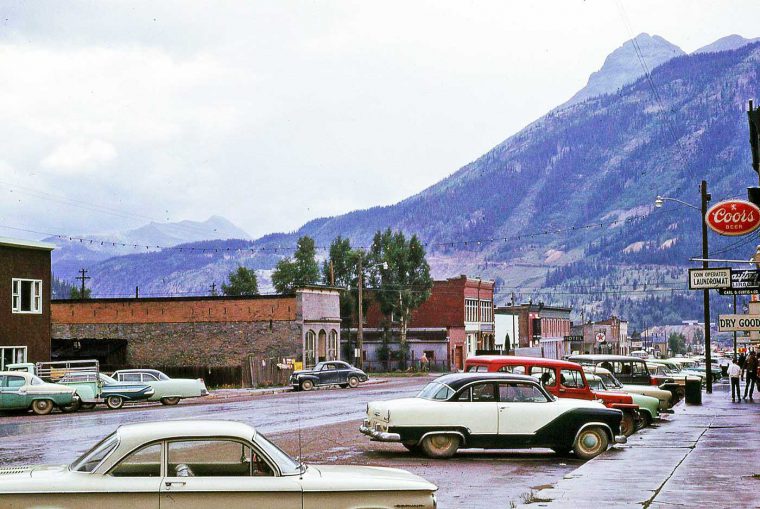 A main street view of a western town with a wide assortment of vehicles spanning three decades.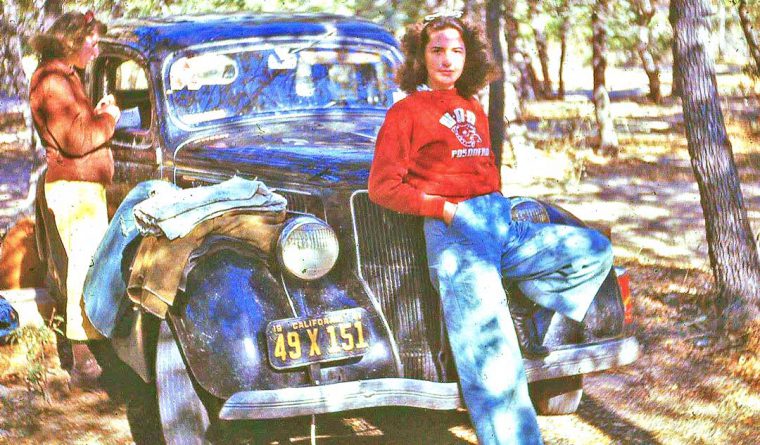 This mid-thirties Ford sedan appears to be the base of operations for two young women on a camping trip.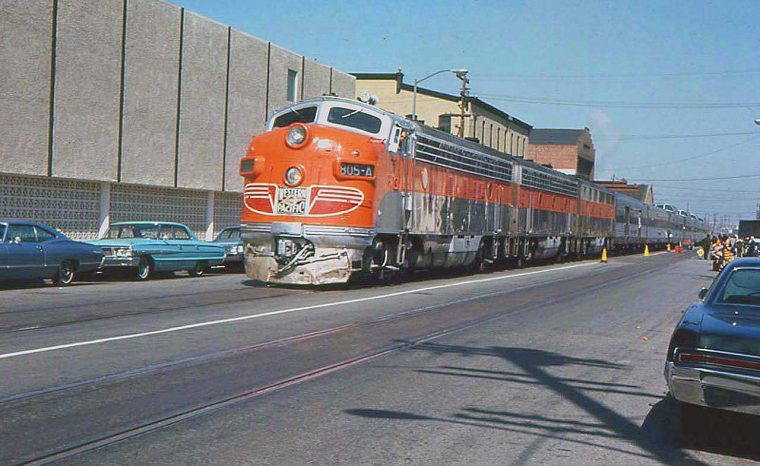 Just yesterday we covered we covered a train passing through the middle of a town. This Western Pacific locomotive is pulling a passenger train on a street in an unknown location with two sets of track.