As this is feature was put together yesterday we were in the middle of a snow storm here in Vermont, so number eighty-eight of the "Kodachrome Image Series" this week is filled with winter scenes. The lead photo taken in the mid-sixties in Portland, Maine during a snow storm shows a busy street in the City filled with cars, a city bus and a Woolworth's department store on the far-left.
As is the usual practice in this series, we ask our readers to tell us the year, make, and model of all of these vehicles along with anything else of interest in the photos. You can look back on all the earlier parts of this series here. The photos are via Americar.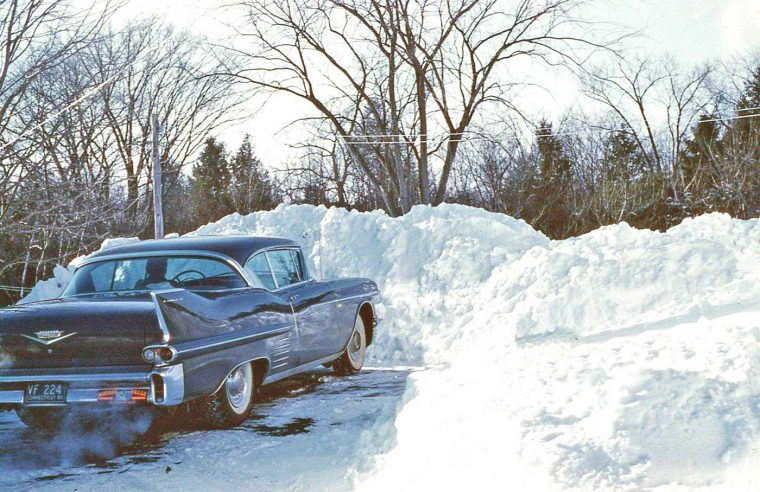 If you have wide whitewalls on your Cadillac then you need to have wide whitewall snow tires.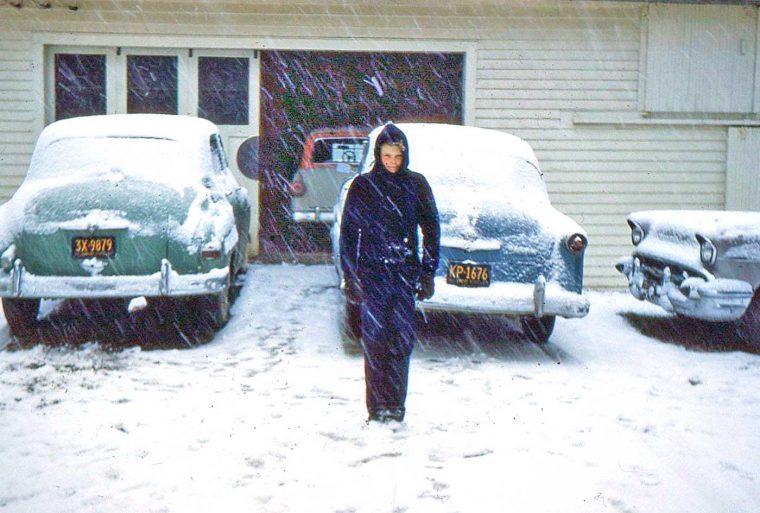 A Plymouth, a pair of Fords, a Chevrolet, and a young man in a wintery scene as the snow is falling.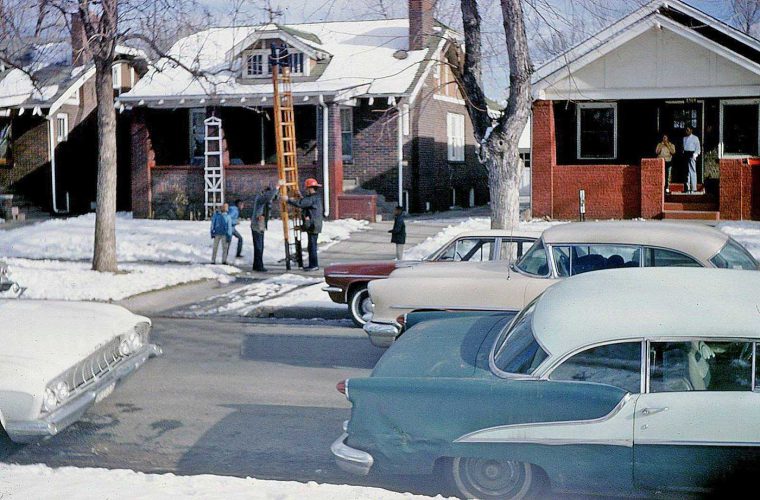 The Fire Department has arrived in this 1960s wintertime residential street scene.
A number of readers were interested in the miniature MTC locomotive in last week's lead image. Contributor Gene Herman sent in the photograph below of his brother and himself with one of the machines in the mid-fifties at the Palisades Amusement Park that was located in New Jersey across the Hudson River from New York City until it closed in 1971.