Many of you learned about the history of Pep Boys during the recent buy out offer from the Bridgestone Tire Company last year, followed by a winning bid and purchase of the stores by investor Carl Icahn this past February. For those of you, that missed learning about the chain, the first Pep Auto Supplies store was opened in Philadelphia by four friends in 1921. Meeting with success, that store eventually became a part of forty other stores in the Philly area. In 1923 the name was changed to "The Pep Boys – Manny, Moe, and Jack."
In the thirties, the first store on the West Coast was opened in California, which led to further expansion in the State and today's lead image taken on August 19, 1940, of a new store just before it was opened there. It is followed by interior views two other stores there pictured below.
Never having shopped at a Pep Boys store, it appeared to me to be a good time for to open up this post to readers that have, and ask them to tell us about their experiences buying auto parts and supplies or having a car serviced by the chain in the period leading up to the mid-sixties. If you have, please leave a comment about your experiences back-in-time.
The photos are courtesy of Pep Boys and were taken by photographer Jacob Stillman.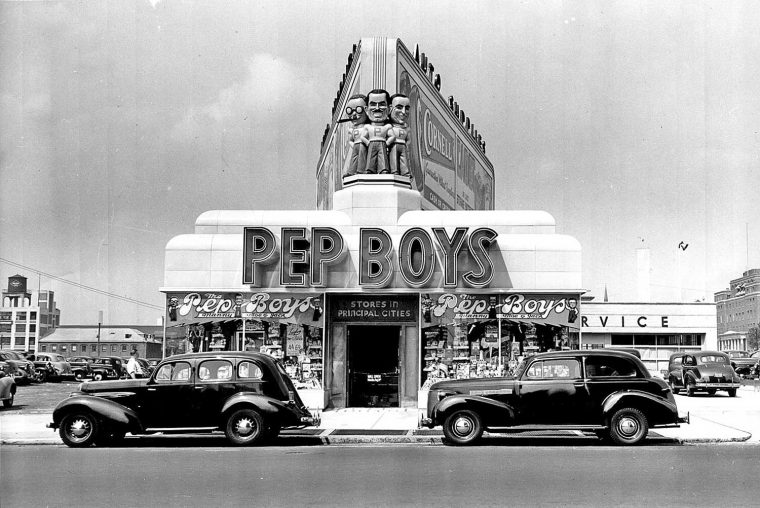 Enlarged view of the lead image of a new store on August 19, 1940, shortly before it opened.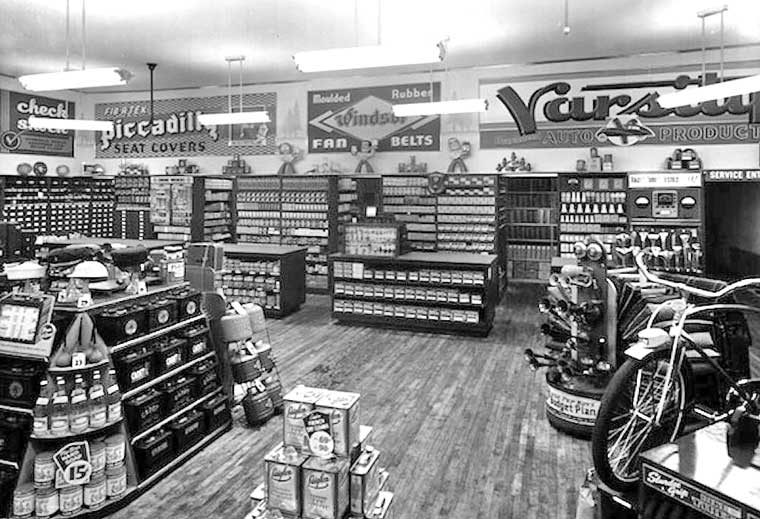 View of a new store in Santa Ana California on May 29, 1942.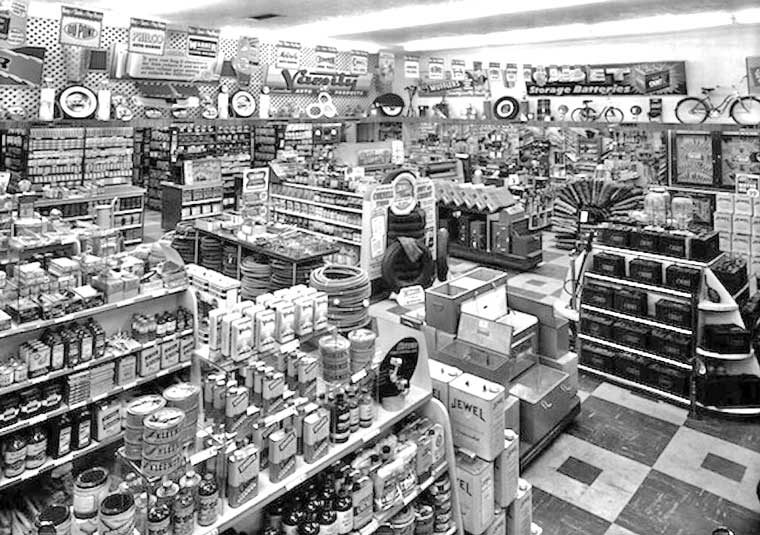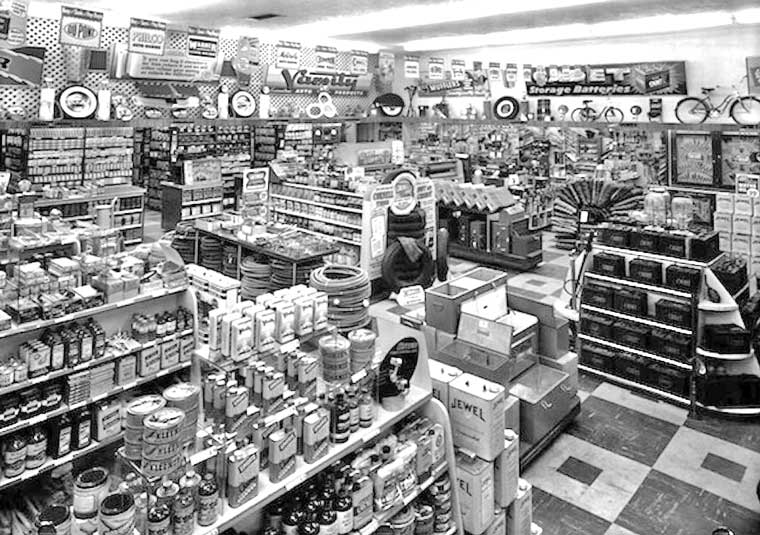 Postwar opening of a store in Bakersfield, California on April 13, 1948, above and below a circa 1930 view of an early store that also sold gasoline at the curb.