Number Eighty-nine of the "Kodachrome Image Series" begins this week with a fifties scene containing six majorettes in a parade passing by what appears to be Antocan Motors, a used car dealership with a B.F.Goodrich tire and service facility to its right. The parking lot at the facility is filled with an interesting assortment of 1950s vintage cars.
As is the usual practice in this series, we ask our readers to tell us the year, make, and model of all of these vehicles along with anything else of interest in the photos. You can look back on all the earlier parts of this series here. The photos are via Americar.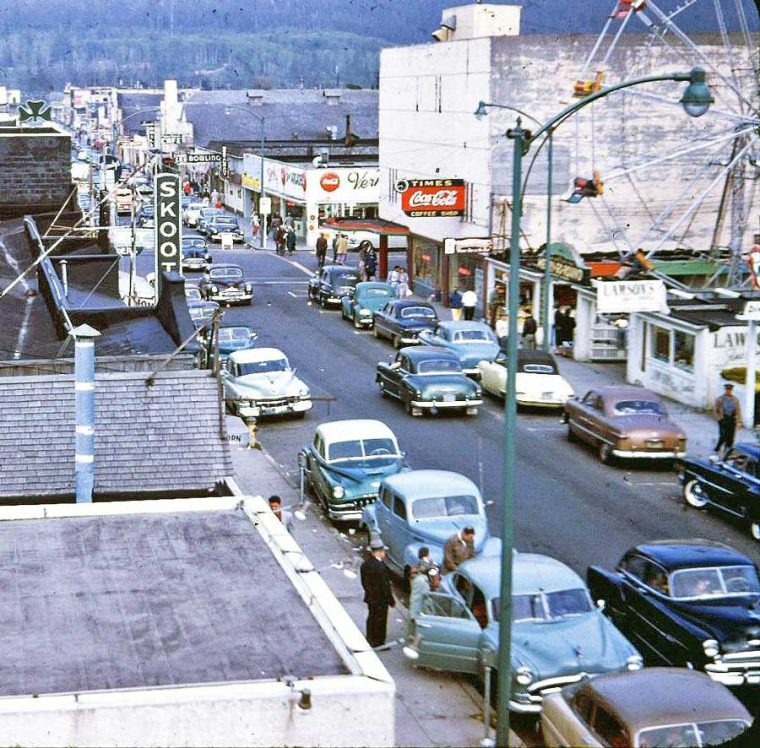 A busy street filled with 1930s-'50s cars in a tourist or vacation area.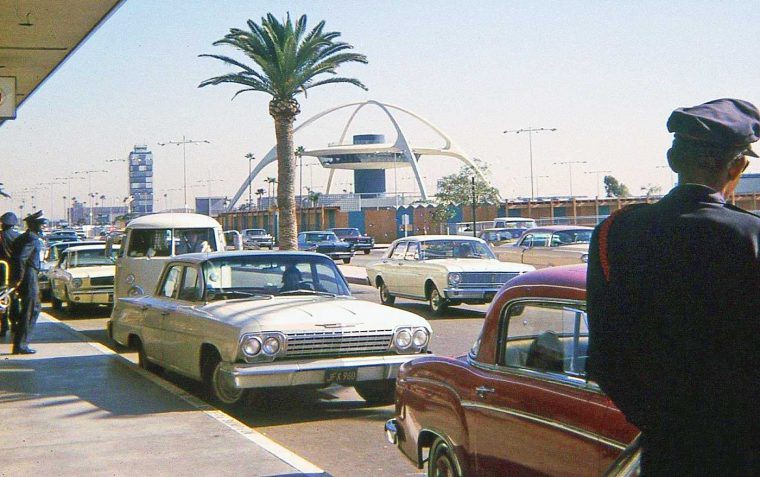 A circa 1965 view of Los Angeles International Airport with the landmark futurist theme building containing a restaurant constructed during 1961 in the background.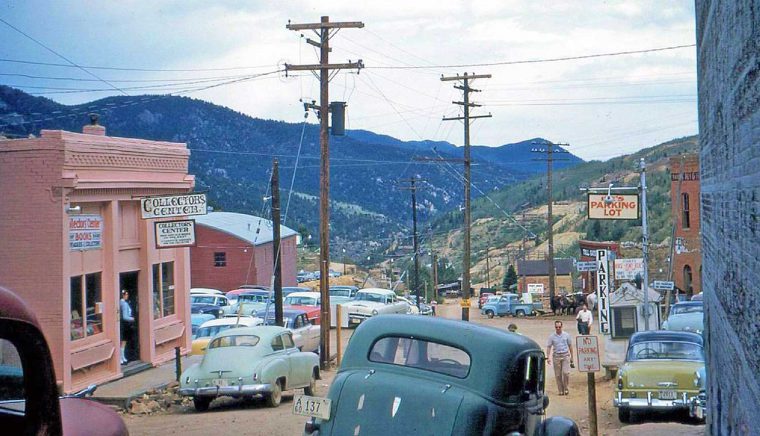 An unidentified tourist town filled with 1930s-'50s cars and trucks.