We are back in San Francisco again today with automotive images taken in five different decades with something of interest for everyone. The lead image shows a 1956 or later image of California Street with the Bay Bridge in the background. The five-mile long thoroughfare begins in the Financial District next to the Embarcadero and travels all the way to Lincoln Park on the western side of the City.
You can view the earlier parts of As Seen on the Streets and Byways of San Francisco here. The photographs are courtesy of a private collector via OpenSFHistory.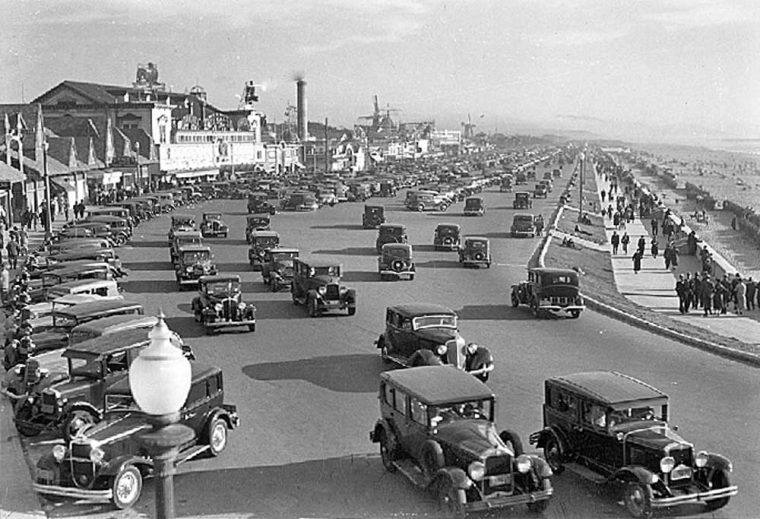 A circa 1934 view of the Great Highway which first opened in June of 1929, Ocean Beach is on the right and Playland-at-the-Beach, an amusement park on the left. The road begins on the Northwestern side of the City at the Cliff House and heads in a southerly direction to Lake Merced Park.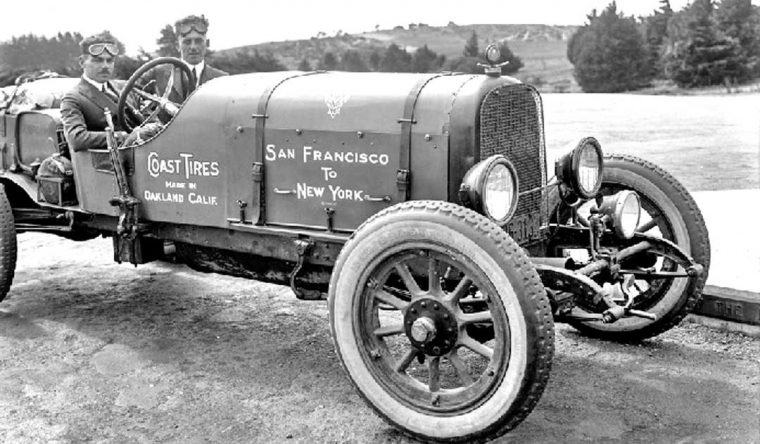 Ben Harper and W.S. Allen set out from San Francisco on a six day and nine hour cross country journey to New York City. The Coast Tire Special was based on a circa 1913 Hudson chassis. Learn more this car and the run here in an earlier post.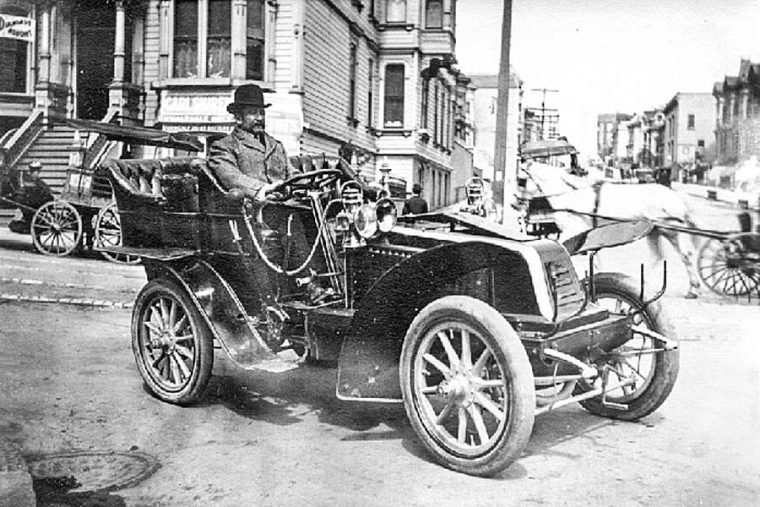 And finally a circa 1905 Renault with side mounted radiators and  rear-entrance tonneau coachwork that is similar in appearance to the Type AK 12.9 liter four cylinder racing car.