By Steve Natale: Both technologically and historically, the Bugatti Type 35 is one the most remarkable race cars of the Pre-War era. The Type 35 achieved an incredible race record that includes winning 351 races and smashing 47 records in 1924 and 1925 before winning the 1926 Grand Prix World Championship. It also won the Targa Florio five times in a row from 1925 to 1929. In its prime, the Type 35 took the checkered flag for the win 14 times a week on average! Overall the Type 35 won over 1,000 races in its day.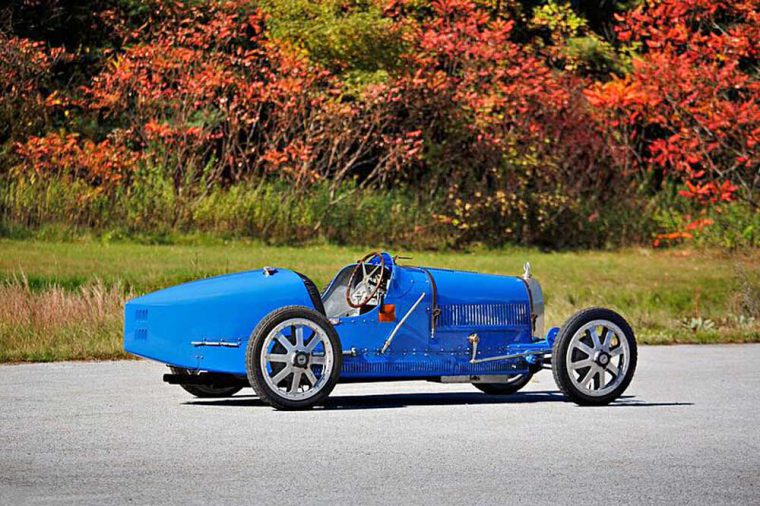 Bugatti Type 35 Grand Prix, all photos by Brian Henniker courtesy of Gooding and Company.
This highly original example was first sold to Mr. Wallis Clinton Bird, an American automobile enthusiast who purchased it while on his honeymoon in Paris in November of 1925. This early model (chassis no. 4487) is similar to the first Type 35 unveiled at the Grand Prix of Lyon on August 3, 1924. It has a 3-valve 2.0 L overhead cam straight-eight engine that revs to 6000 rpm and produces an impressive 95 horsepower.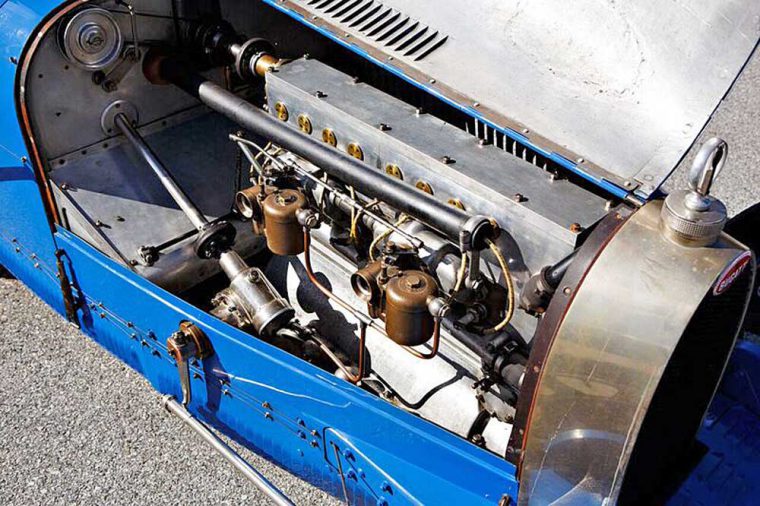 Records show that Mr, Bird paid $11,323 for his new Bugatti Type 35, which was more than triple what a top of the line Brescia model sold for. Cost was no object for Mr. Bird who had it shipped back to his recently acquired, 65 acre, 50 room estate on Long Island, a gift to his new wife, Marjorie Winifred, a former dancer with the famous Ziegfeld Follies. The estate was perfect for a car collector, having a 27 car garage. His collection of cars included an Alfa Romeo, Isotta Fraschini, Hispano-Suiza, Mercedes-Benz, Bentley and a pair of Duesenbergs.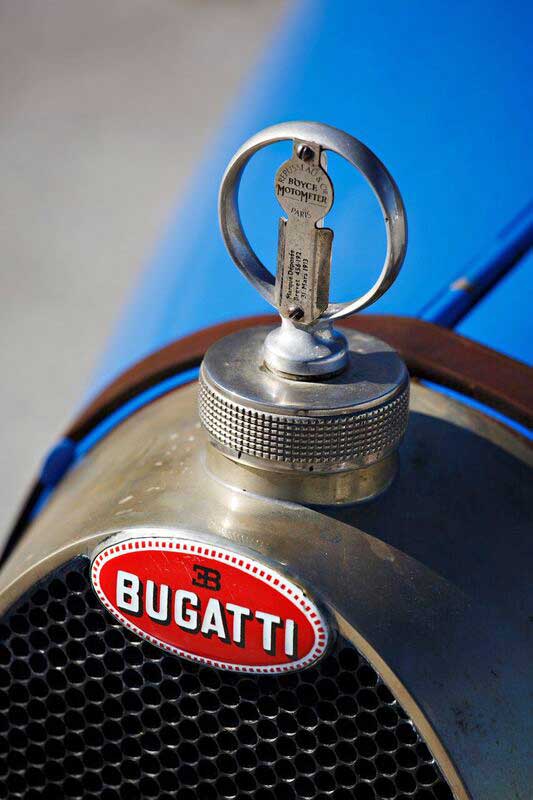 The Type 35 was designed to be a Grand Prix race car, but it was only raced once in 1937 at the ARCA (Automobile Racing Club of America) Roosevelt Raceway Coupe Sport and Grand Prix. He held the lead in the Grand Prix until a cracked steering box forced him to retire from the race. The steering box was replaced, and the car was never raced again. A generator and lights were added at some point for use on the road.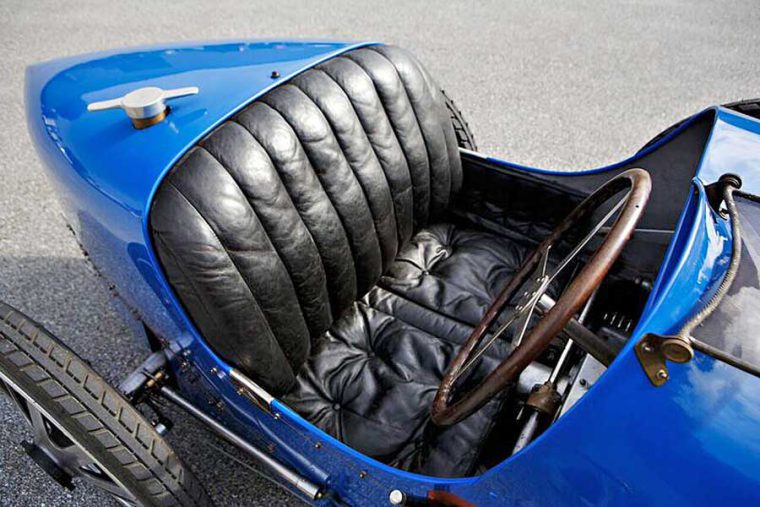 Mr.Bird was also an aviation enthusiast and sadly was killed when his Beechcraft went down in a storm over the Catskill Mountains in 1940. Grief-stricken, Mrs. Bird had the wreckage of the plane crated up and stored in the basement of the estate. She would later abandon the estate and all its contents, moving to Switzerland, never to return. She passed away in 1960.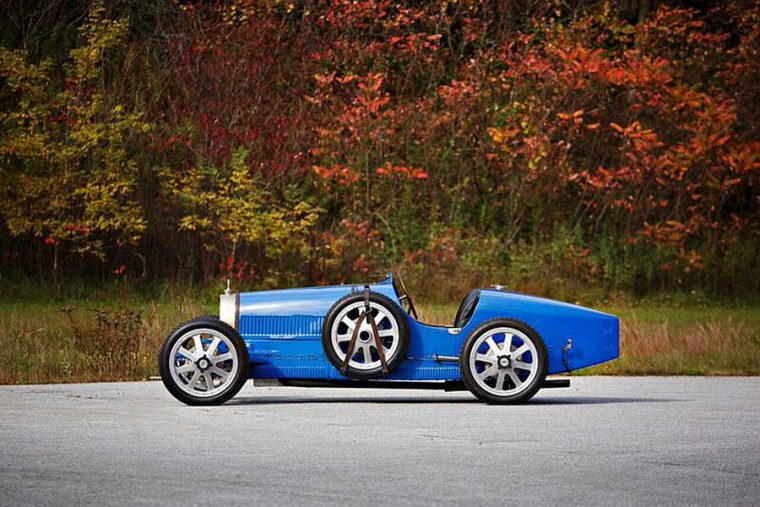 An auction was held in 1962 to liquidate the assets of the estate, including the fabulous cars left behind. The event caused quite a stir in the car collecting world and was even reported in Road and Track magazine.
American collector and founder of the Long Island Automotive Museum Henry Austin Clark Jr. assisted with the appraisal of the cars. He fell in love with the Bugatti and returned on auction day, winning the car with a high bid of $1,750. Clark kept the car for the next twenty years, enjoying it and sharing it with others at various events and at his museum. Clark closed the museum in 1981 and sold the car to its current owner who treated it to a sympathetic mechanical and cosmetic restoration during 2003-2004. It has been used very little since and has been rarely seen outside of two Bugatti rallies and the Prescott Hill Climb.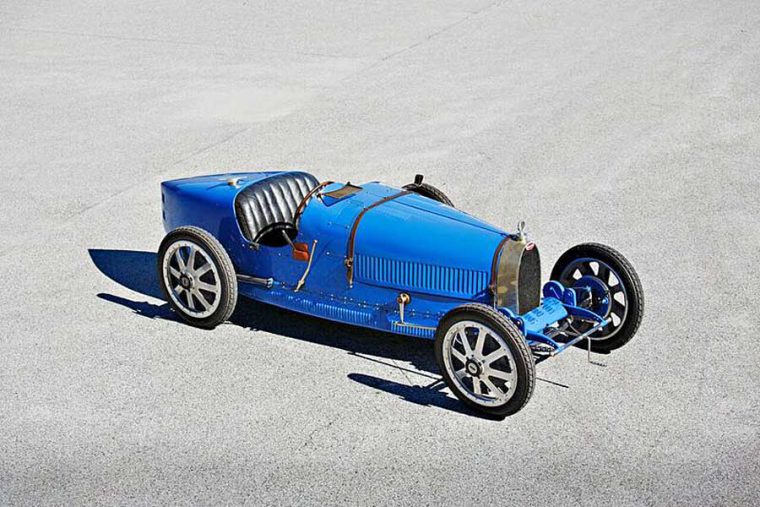 The fact that this race car has only had three loving owners was only raced once and never crashed accounts for its exceptional originality today. It still wears all its original aluminum bodywork and runs beautifully. Even Wallis Bird's original ARCA membership plate is still attached to the dashboard.
A new chapter in this remarkable car's history will be written later this week when it rolls across the auction block at the Gooding and Company auction is Scottsdale, AZ this weekend.