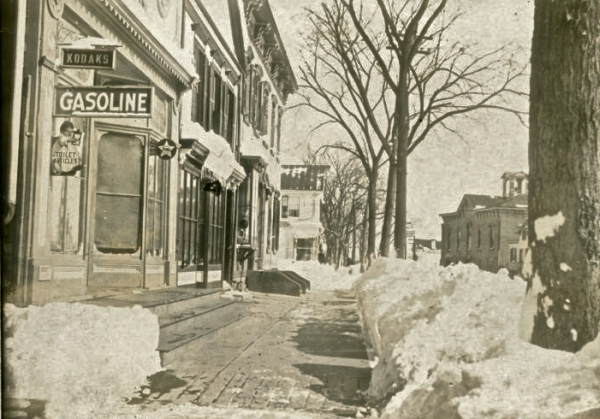 If you went for that winter ride in the Stutz shown in the photo that Tim Martin just posted, you may have had to buy your gasoline in a place like this.
It was sold at drug stores as they were the only merchants that handled it early on. It came in metal gallon cans and you bought as many as you needed. Early motorists strained it thru a chamois to filter out dirt and the water that some of it contained. Quite a bit different from just swiping your card at the pump and just filling up as we do today.
Note the other signs for Kodaks with an S and toilet articles along with a star, maybe for a phone ?