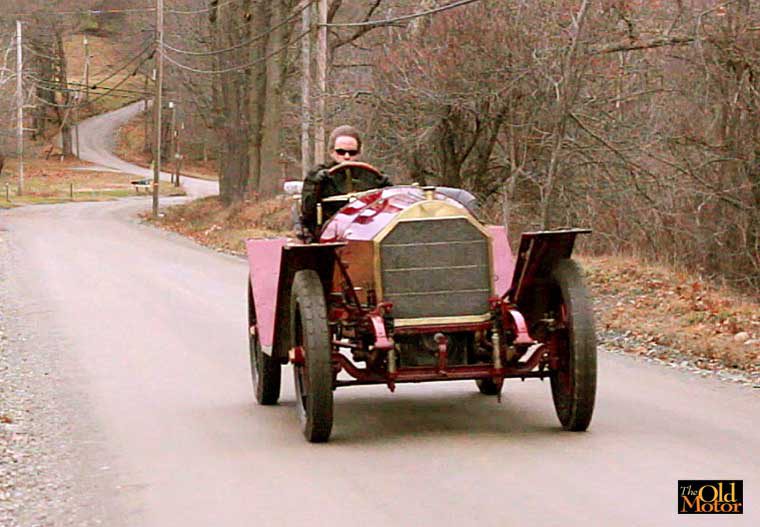 Long-time readers will be familiar with the Collier Collection 1914 Simplex 50 h.p. "Speed Car" mechanical rebuild that has been featured here in a ten-part series. Eric Matt and myself have put together the video below of a day of road testing it this past December. The presentation is the first in a series of videos of "Vintage Supercars" that we will be sharing with you in the future.
Today you can watch as this early thoroughbred equipped with a 589 c.i. four-cylinder T-head engine is shown out in its element at speed on Vermont rural roads. Also included are a check of the drive chains followed by a lubrication with chain wax and the starting procedure.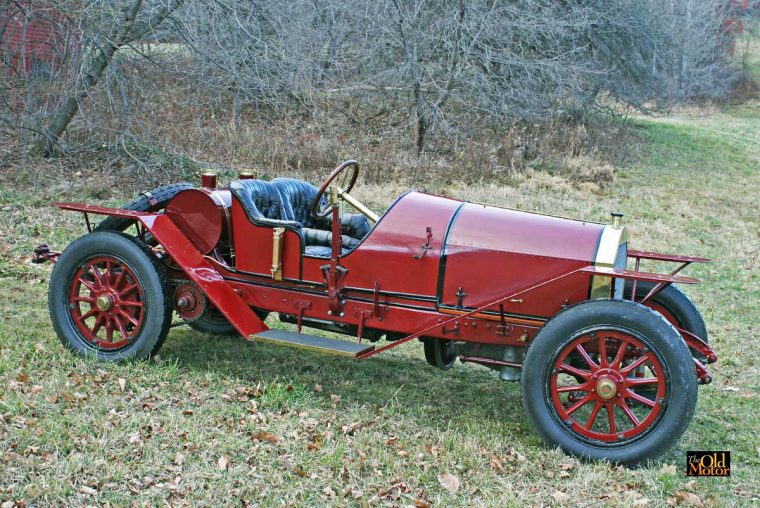 The Collier Collection 1914 Simplex 50 h.p. Model "F" "Speed Car" at rest.
Due to finishing this project very late in the year after snow had already fallen, road testing time was limited due to the arrival of very cold weather. The Simplex was taken out earlier on a slow paced run for a number of miles to seat the piston rings and run in the new bronze-backed and babbitted crankshaft, connecting rod, and cam bearings.
The video was shot of the "Speed Car" on a cold and damp 36° day with a bone-chilling 20° wind chill factor at 50 m.p.h.; it was first run moderately followed by a look over in the shop. For the afternoon run, the exhaust cutout was opened, the pace was turned up, and the car was run at speeds as high as 55 m.p.h. On the 2.5-hour drive it performed very well and demonstrated that it race track-proven ancestry had not diminished with the passage of 102 years.   
Enjoy the video and afterward view the informative ten-part series of rebuilding the Simplex to learn more about the car and the project. Follow that with an interesting visit to Simplex's home at The Revs Institute in the Collier Collection.
Included below for new readers are overhead views of the 1914 Simplex chassis.