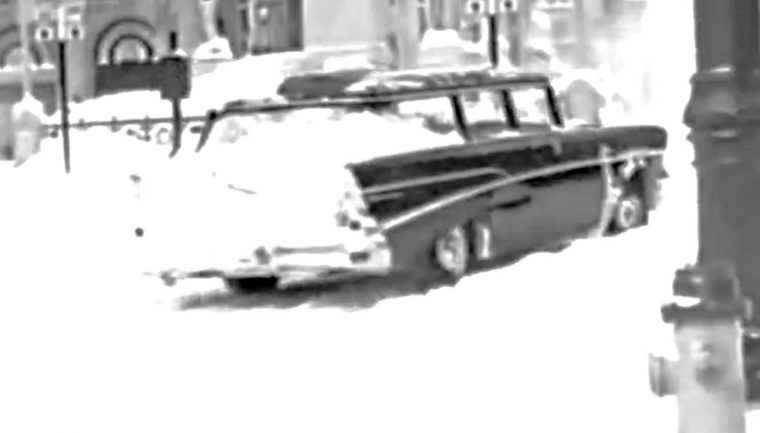 Without any warning, over a period of several days, the Blizzard of 1958 dropped as much as five feet of snow in eastern Pennsylvania and surrounding states. The wet and heavy build up caused considerable damage due to tree limbs that broke and fell causing the electricity to be knocked out in many areas.
Gouldsboro, PA, located in the Pocono Mountains received five feet of snow, Morgantown fifty inches, thirty-five inches fell in Stroudsburg, and Allentown received twenty inches. In the Philadelphia area were this pair of news films were shot about a foot and a half built up before it was all over.
Take a few minutes to watch the two videos that contain many 1940s and 1950s vehicles; the first film shows scenes in and around Philadelphia and the second was taken from the inside of a car out on the roads surrounding the City. Tell us what you find of interest out on the streets and roadways.