A first glance "Highway Mania," filmed in the greater Los Angeles area in 1946 appeared to be just another dated 1940s safety film. But, for our benefit the production is filled with a series of excellent traffic scenes in the City and out on the open road; a small portion of it is stock footage from the early-1930s.
At the very beginning, bandleader and radio personality "Kay" Kyser is seen on busy Wilshire Boulevard trying to jaywalk across it; he will be seen at the end of the film sitting on the curb after failing to cross the busy thoroughfare. Following this is a very interesting show of bad and impatience driving practices in the City and out on the open road.
Keep our eyes open for a pair of dark colored mid-1930s coupes, a light colored Plymouth sedan and a 1941 Oldsmobile coupe all driven by stunt drivers who will put on an excellent show of their own as they demonstrate some of the poor driving habits used by the general driving public. Tell us what you find of interest after viewing this film.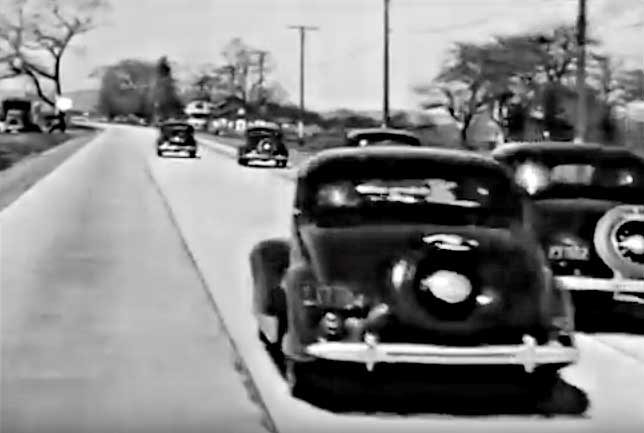 b