Number Ninety-two of the Kodachrome Image Series this week contains photos that were taken during the winter time with a covering of snow on the ground. The lead image shows a sporty-looking early-1960s Buick two-door hardtop finished in a blue and white two-tone paint scheme. In addition to telling us all you know about the car, identify the maker of the triple stripe whitewall tires if possible.
As is the usual practice in this series, we ask our readers to tell us the year, make, and model of all of these vehicles along with anything else of interest in the photos. You can look back on all the earlier parts of this series here. The photos are via Americar.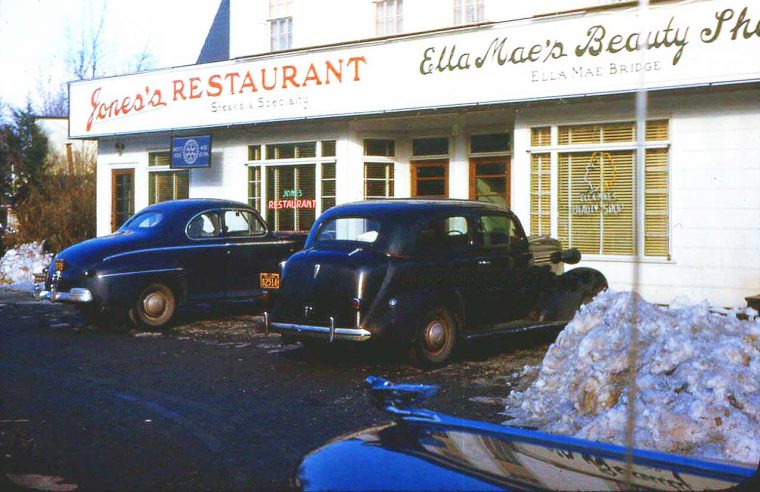 This photo demonstrates the differences between 1930s and 1940s coachwork designs.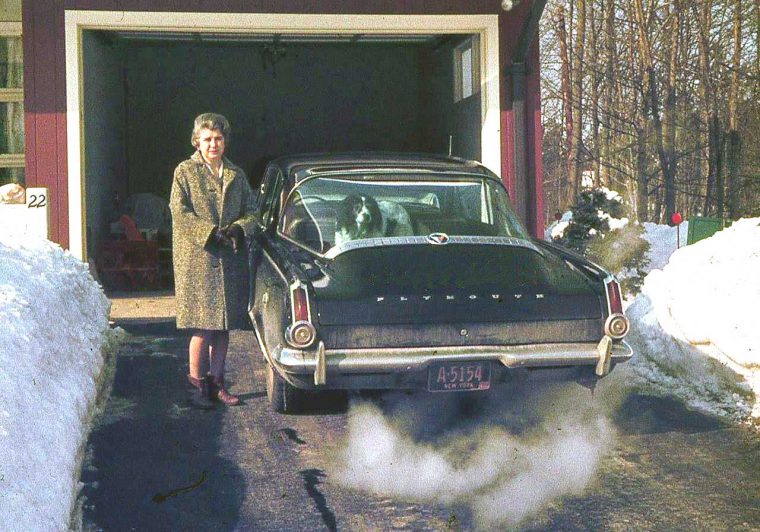 The early Plymouth Barracudas are one of the first 1960s fastbacks with a wrap-around rear window.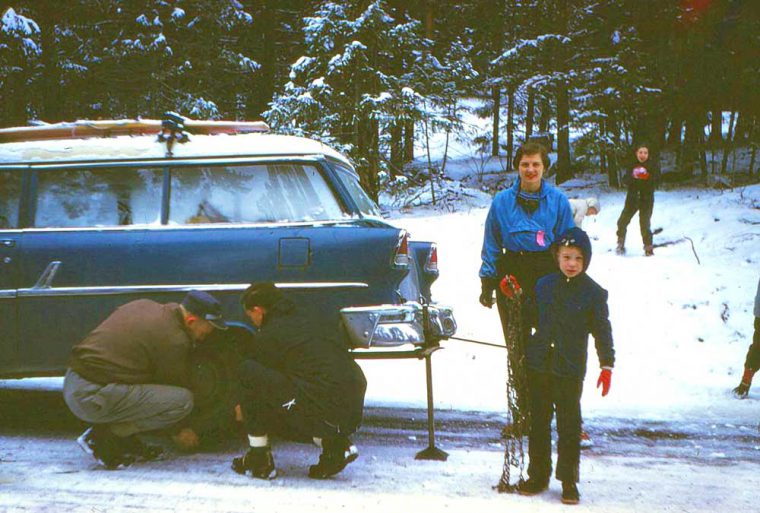 This mid-1950s Chevrolet two-door station wagon is getting tire chains fitted for the trip home from a ski area.