Number Ninety-three of the Kodachrome Image Series begins this week with a young man dressed in the style of the time with a very distinctive looking early-1960s Oldsmobile two door hardtop. This luxury model was offered for three years in a row with brushed aluminum side trim, and this particular one is considered by many to have the most over-the-top side trim offered during the run.
As is the usual practice in this series, we ask our readers to tell us the year, make, and model of all of these vehicles along with anything else of interest in the photos. You can look back on all the earlier parts of this series here. The photos are via Americar.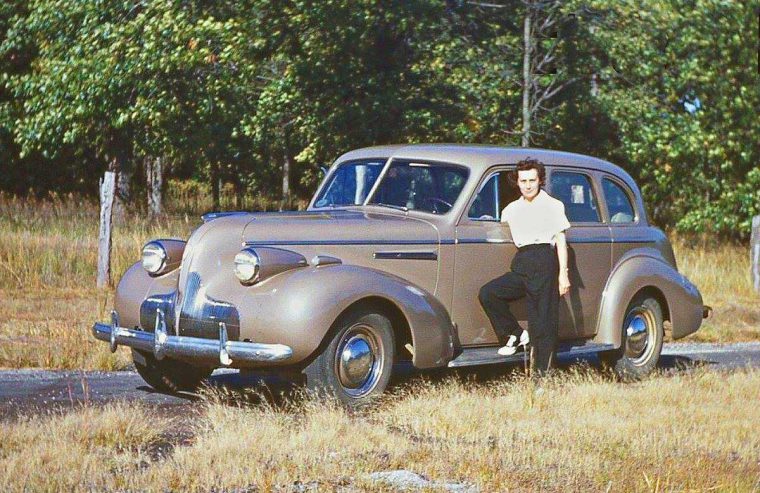 This woman appears to be proudly to posing with this late-1930s Buick four door sedan.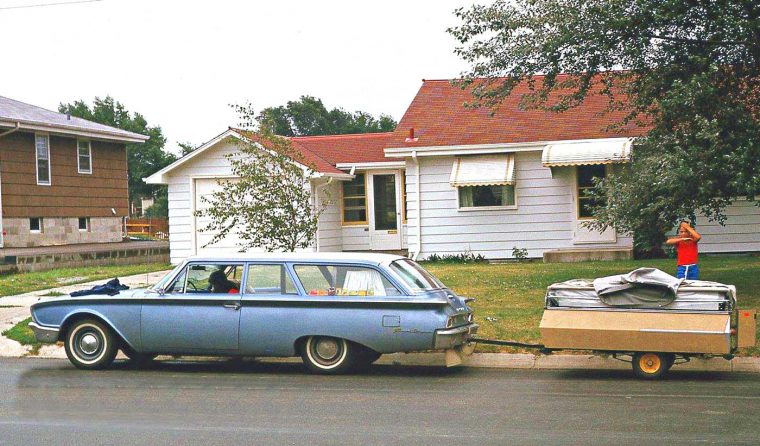 Judging by all of the travel decals on the rear window of this Ford station wagon it appears to be on a long family road trip.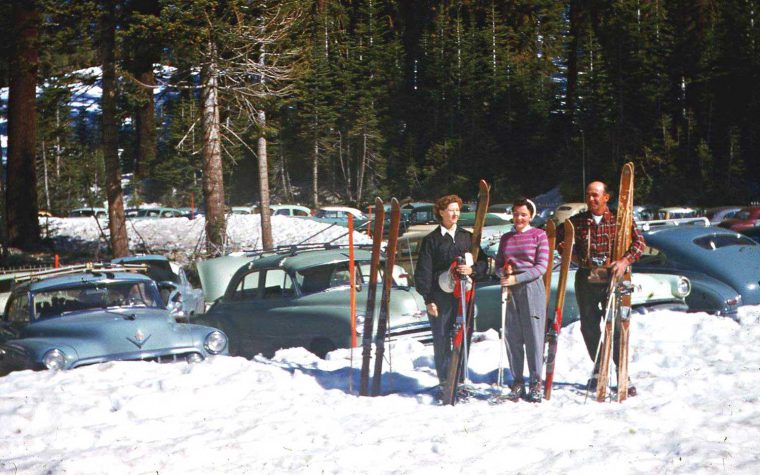 This trio on a down hill skiing trip pose with their old-fashioned wooden skis while a forth member of the party took this photo.