The American car buying public has a history of being fickle when it comes to purchasing a new car that is very advanced when compared with the other conventional cars offered at the time. In this case, the Chrysler and DeSoto Airflows were designed in much the same way as other streamliners available to the public in the 1934 to 1937 period, but the unique aerodynamic front end styling as seen on the 1936 DeSoto in the lead photo never caught on with car buyers of the time.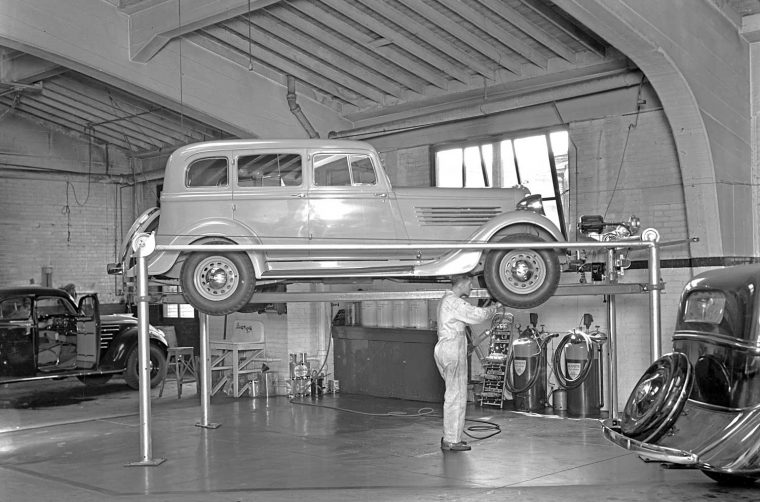 Conventional styling of a 1934 Chrysler in comparison with the 1934 Airflow on the far-left.
We have covered the Chrysler and DeSoto Airflow story here on The Old Motor in the past and instead of rehashing the story once again, an excellent and informative video is presented below: Chrysler Airflow – how the modern car was born.
Links to our earlier coverage can be found here – Did the Goodyear-Zeppelin Corporation Design the 1934 Airflows? The Karl Arnstein Mystery, and "Fashioned by Function" – The Revolutionary Chrysler Airflow.
The photos are courtesy of contributor Benjamin Ames.