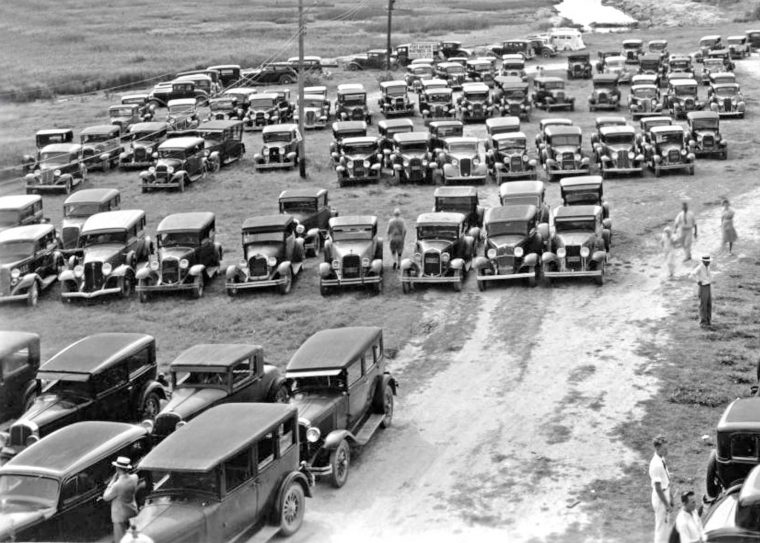 Port Arthur, Texas is located ninety miles east of the City of Houston near the Texas and Louisiana border; it has a large and protected harbor on Lake Sabine just inland of the Gulf of Mexico. As early as 1907 the first of a number of Pleasure Piers was built which extend out into Lake Sabine. The visitors appear to be watching some type of an attraction near it or out in the water.
Today's lead photograph and the expandable images show the parking lot for the Pier circa 1936 filled with automobiles. The majority of the vehicles are average American cars, and a couple of Model "T" Fords appear to be the oldest. Tell us what you find of interest in the photo.
The image was taken by the Trost Studio and is courtesy of the Port Arthur Texas Library via The Portal to Texas History.