Number Ninety-four of the Kodachrome Image Series begins this week with a scene that is all too familiar for all of us who live in the northeast because of all the recent snow that has fallen here. A man who may have lived New York City is cleaning the snow off of his Rambler with a time-honored old-fashioned corn broom. The selling dealers plaque, located just to the right of the left taillight shows that it was located in the Woodside neighborhood of the borough of Queens.
As is the usual practice in this series, we ask our readers to tell us the year, make, and model of all of these vehicles along with anything else of interest in the photos. You can look back on all the earlier parts of this series here. The photos are via Americar.
The location of this mid-1960s street scene is unknown, but the multi-story brick and wooden structure named the "Royal" may prove to be an identifying factor.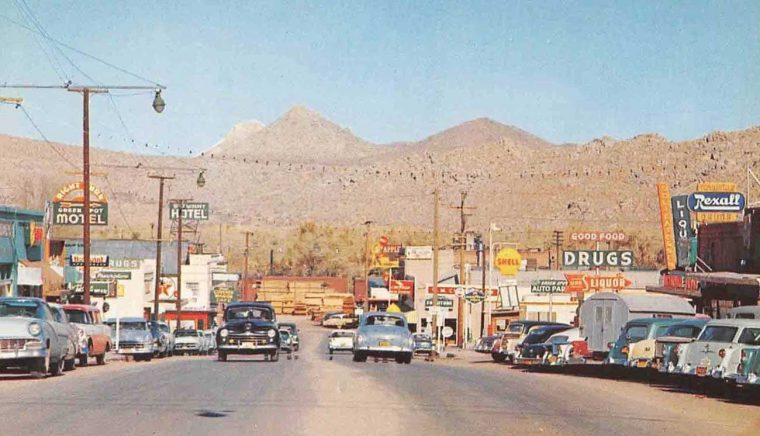 This mountains in the background and the "Green Spot" Motel on far-left of this mid-1950s street scene may help identify the location?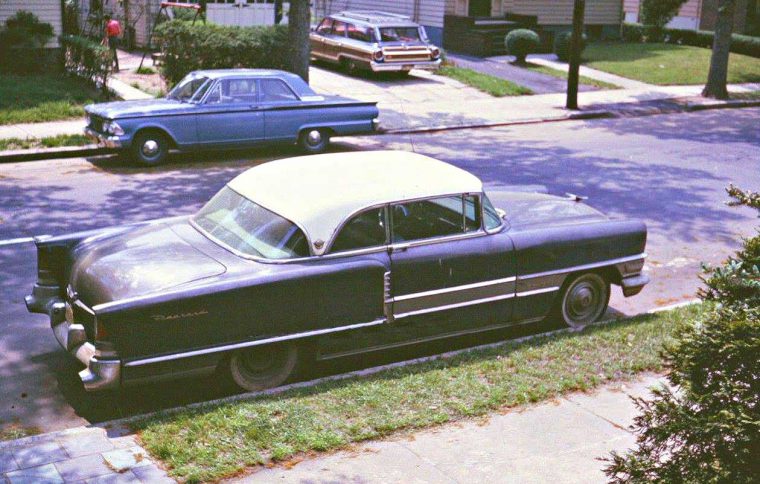 This mid-1950s Packard hardtop that could have benefited from a wash and polish job, stands out in contrast to the early-to-mid-1960s Ford Motor Company products in the background.