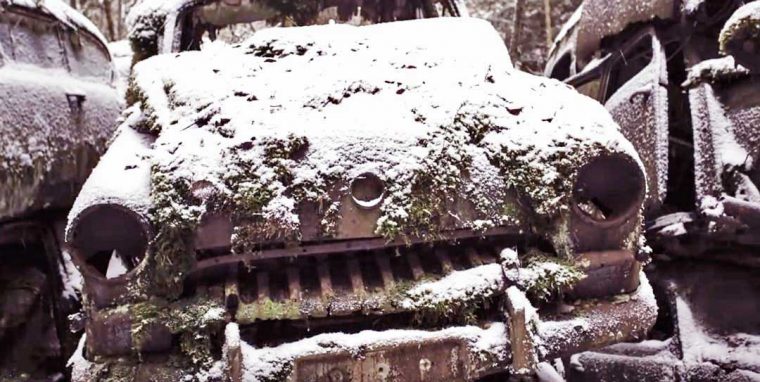 For something a little out of the ordinary and outside of the US today we travel to Sweden and Estonia. Abandoned Nordic recently released the video "Phantom Pistons," which is a surreal drive through an automobile graveyard located deep in a forest in a rural area of Sweden.
The vehicles range in age from the postwar era to the early-1970s and include European, British and American vehicles. Many are economy cars, but somewhere included in the mix are a few Rolls-Royces. It appears to have been an operating automotive junkyard that time and circumstances have passed by.
The lead photo of a pickup truck perched on a large rock and a pair of fuel pumps at a deserted filling station below are a part of a unique photographic display of many different forms of forsaken transportation that includes vehicles, planes, and trains in Estonia. Visit Abandoned Nordic to view them and much more. Let us know what you find of interest here.