Number Ninety-six of the Kodachrome Image Series begins this week with a colorized image courtesy of George Murphey of the Harden Hawk, found at Motorology, and posted here two years ago. Since it is a fairly obscure custom, its details are reposted here.
"Thanks to readers Dr. Fine and TinIndian, we now know that this car was entered in the 1954 Sports Car Speed Trials held on Daytona Beach by NASCAR during Speed Week. The Harden Hawk was entered by Harold Harden, and it was powered by a Cadillac engine. It was described in the February 12, 1954, Daytona Morning Journal newspaper as a special custom car built on a Kaiser chassis. The general consensus is that it is a 1951 or 1952 Kaiser DeLuxe two-door sedan. The top has been chopped, and the nose has been changed to accept a Nash grille."
As is the usual practice in this series, we ask our readers to tell us the year, make, and model of all of these vehicles along with anything else of interest in the photos. You can look back on all the earlier parts of this series here. The photos are via Americar.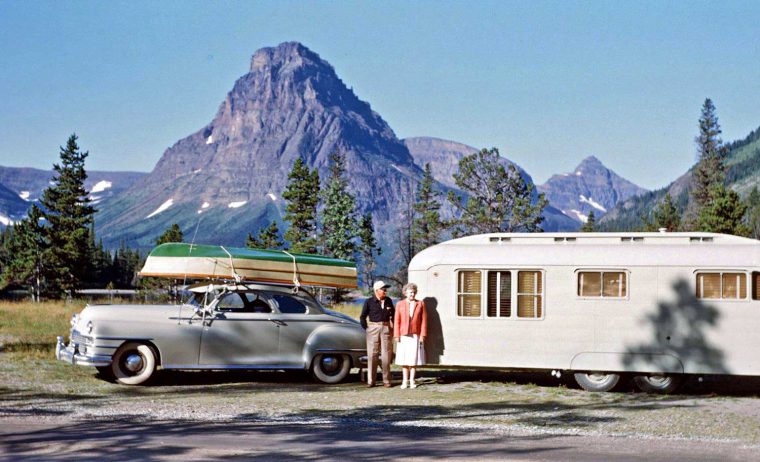 A couple on a camping trip with late-1940s Chrysler and a deluxe travel trailer and boat. Tell us all about the rig and the lake in the background.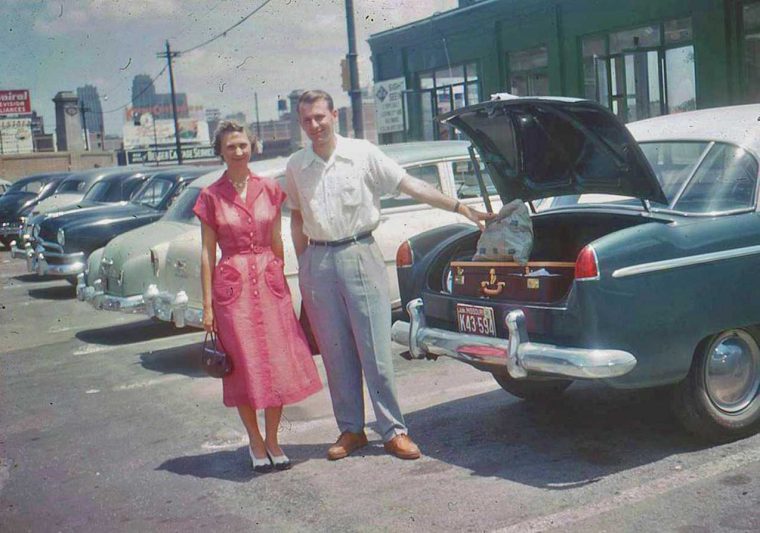 A couple from Missouri pose with an early-to-mid-1950s Willys or Kaiser-Willys sedan. Could that be St. Louis in the background?
It has been a long and snowy winter for many of us, but look how hard the owner of this Mercury from Alaska had to work to shovel out the driveway.