To finish out the week, today's lead image shows a 1910 Model "H" Franklin air-cooled-six-cylinder car that was the flagship model manufactured by the automaker located in Syracuse, New York. Franklin cars often weighed less than most automobiles in their class and featured a flexible laminated wooden frame and full elliptic springs that gave a smooth ride on the rough roads of the day.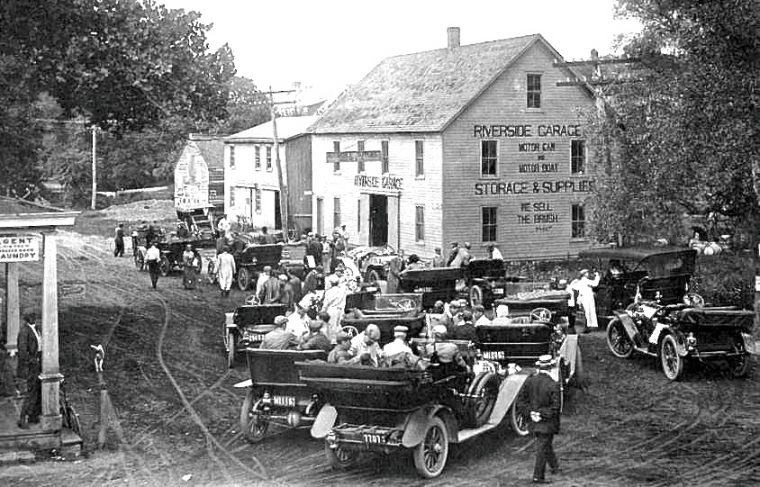 This Model H was on a reliability tour on Long Island sponsored by the Brooklyn, New York Auto Dealers Association where it stopped in front of the Riverside Garage in Smithfield to let a passenger out. Organized runs of this sort were common at the time, and a good finish in one often led to advantageous coverage by the press in both newspapers and automotive periodicals.
Learn more about the Model "H" car and view H.H. Franklin's Innovative and Wind-Cheating Torpedo in an informative earlier post filled with photos here on The Old Motor. The Spooner & Wells photographs are courtesy of the Detroit Public Library National Automotive History Collection.
Franklin catalog illustration of a seven passenger Model "H" six-cylinder touring car courtesy of the New York Public Library.