Number Ninety-seven of the Kodachrome Image Series begins this week with an excellent circa 1964 photo of the Stardust Resort and Casino (1958 to 2007) located in Las Vegas, Nevada. The cars in the parking lot can be seen in detail below by opening the large expandable image. After operating for close to fifty years, the Stardust was imploded in 2007 before construction started on a replacement that year which was never completed due to the downturn of the economy in 2008.
As is the usual practice in this series, we ask our readers to tell us the year, make, and model of all of these vehicles along with anything else of interest in the photos. You can look back on all the earlier parts of this series here. The photos are via This Was Americar.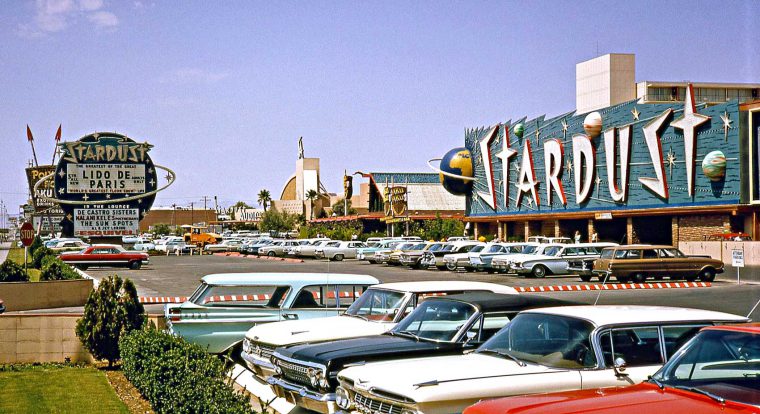 The Stardust Resort and Casino in Las Vegas, Nevada, circa 1964.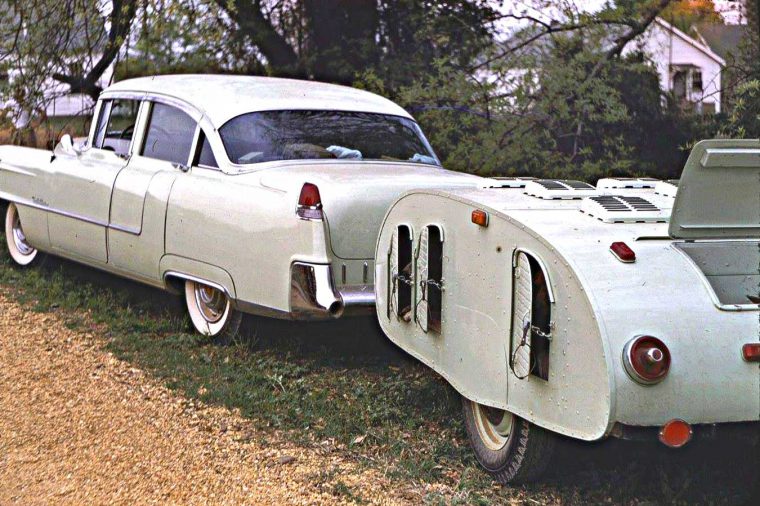 1950s Cadillac sedan with a detailed view of a dog transport trailer.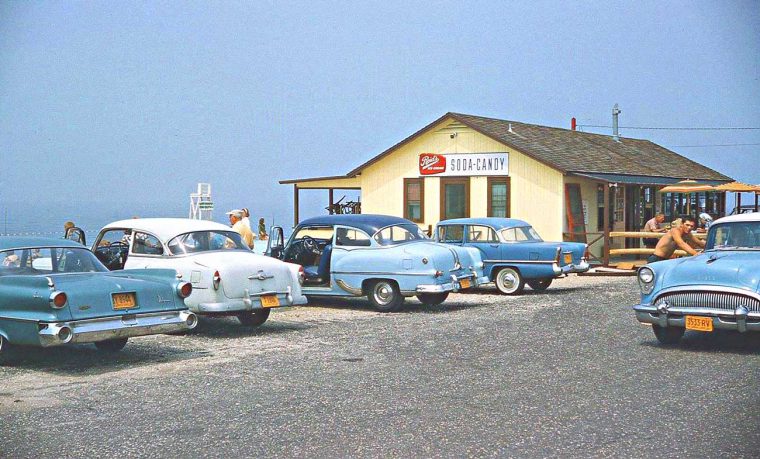 An early-1960s view of a seaside refreshment stand on Long Island sound in New York?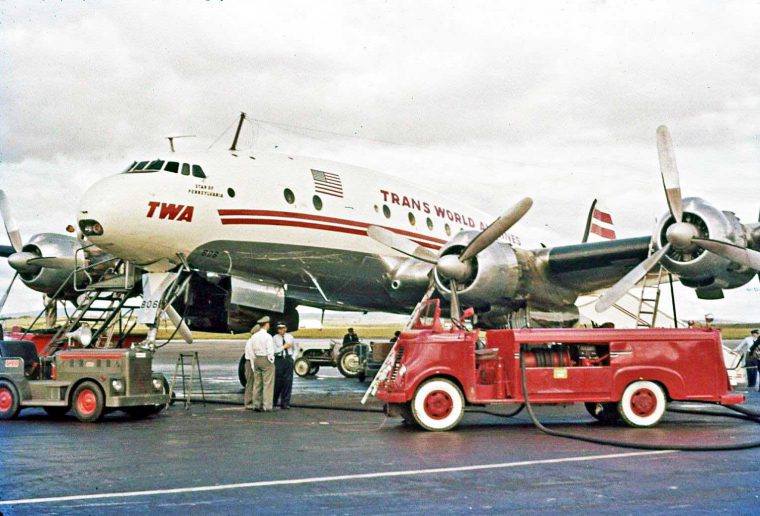 For something a bit different this week we have a  view of a TWA airliner and service vehicles.