The National Weather Service snow accumulation issued for us here in Vermont for winter storm "Stella" is: "12 to 24 inches with locally higher amounts of up to three feet across higher terrain in Southern Vermont" (which is right where The Old Motor is located). "Snowfall rates of two to four inches per hour at times today."
What we are experiencing is an old-fashioned "Nor'easter." Wikipedia defines these storms as "a macro-scale cyclone." "Nor'easters are usually accompanied by very heavy rain or snow, and can cause severe coastal flooding, hurricane-force winds, or blizzard conditions."
It had already begun here outside of the workshop at 5:30 am this morning when the day began early because of it. As I write this at 3 pm over a foot and a half of snow has already fallen, and it has now picked up in intensity, and the wind is driving it is sideways with gusts of up to 30 mph.
Based on what may be in store for us here it is likely that we will lose our power and internet connection, so tomorrow's feature is being posted this evening before that might happen. But don't worry about us if it does – we use wood stoves for heat, water is available at the farm across the road, and we have a circa 1910 acetylene lighting setup to brighten things up a bit.
Included here below is a unique an interesting Caterpillar Tractor promotional video unseen here before, showing snow plowing scenes from around the country and Canada with the Company's crawler tractors. This feature also contains a series of four mid-fifties snow plowing photographs courtesy of the Vermont VTrans along with a charming early image of a Model "T" Ford snowplow rig courtesy of the Boston Public Library 
You can also view photos of snow plows and snow blowers and a pair of exceptional Snow Plowing Films from the late 1930s, with Walter Snow Fighter trucks on the Tug Hill Plateau in Oneida County, New York known for its record snowfalls.
This interesting film shows snow removal operations using Caterpillar tractors in locations across the country and Canada. Included is a number of cars and a rare Wills Sainte Claire.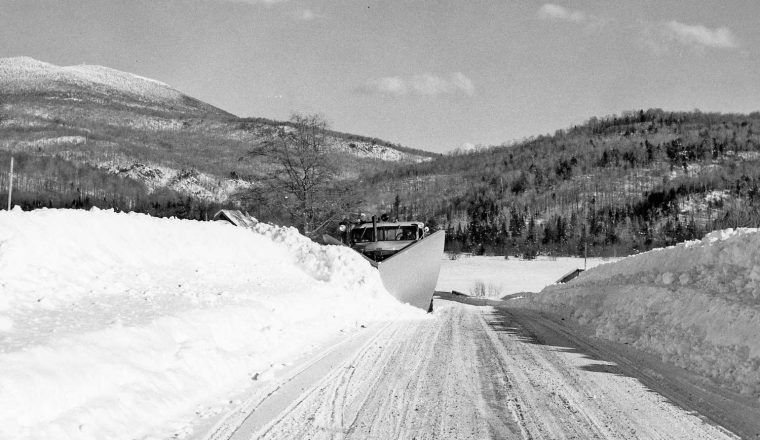 The same Walter Snow Fighter with a large V-plow seen in the lead image, this time with Vermont's Green Mountains in the background.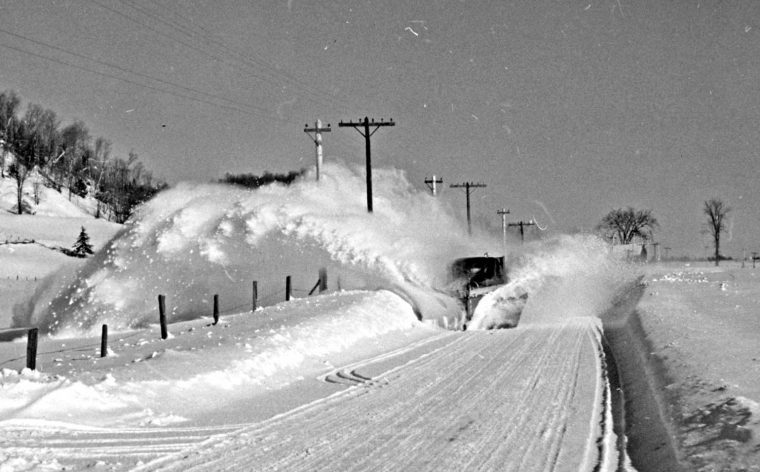 A smaller truck at speed with a V-plow pushing snow out of the way which will provide room for later snow storms.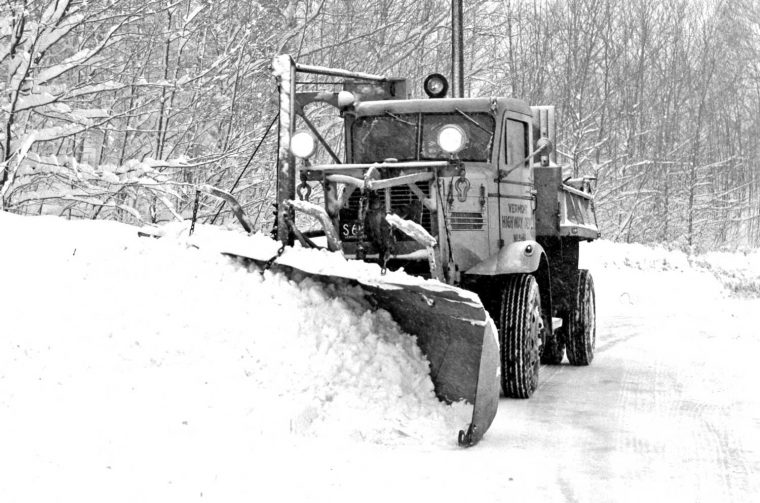 Another Walter Snow Fighter equipped with framework for using a wing plow.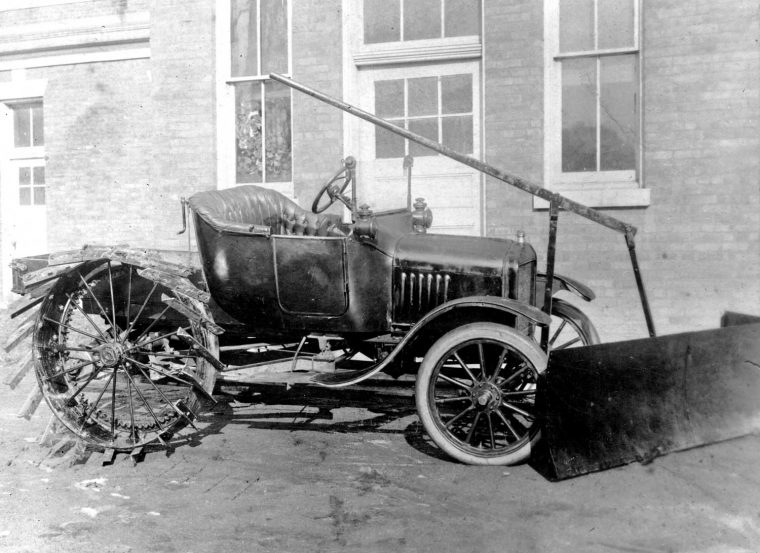 And finally a City of Boston, MA, Model "T"Ford fitted with a tractor attachment and a manually operated snow plow rig.