Today's feature contains a pair of images of gas stations, taken in the late-1920s and the mid-1930s. Accompanying them at the end of the post is a Texaco television commercial filmed in 1962 which will be familiar to many readers.
The lead image and an enlargeable section of it below are from Portland, Oregon and taken at a busy scene which contains a combination Roto Way car wash, filling station and repair garage. At the time the street sign read Union Ave (now Martin Luther King Jr. Blvd) and E. Couch St. A view of the location recently shows that the facility has not survived, but the Blake, Moffit & Towne Paper building has. Tell us what you find of interest in this scene.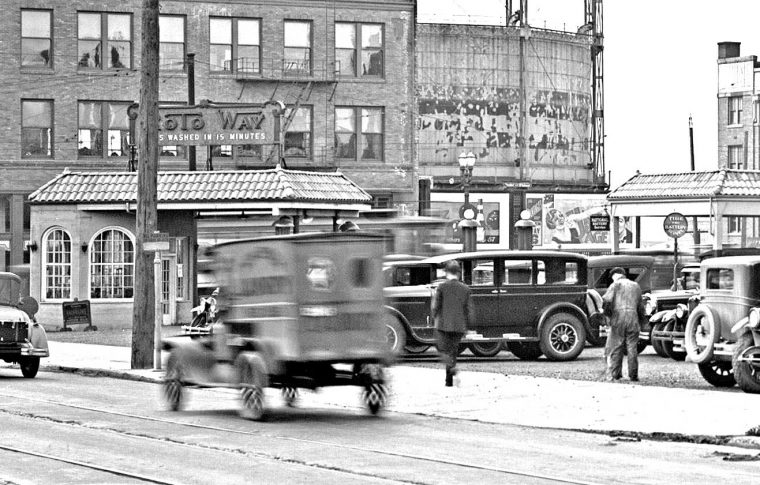 The second image below shows a Mobil White Star Division filling station in Detroit, Michigan with a Mobil "Arctic" sign promoting its cold weather motor oil hanging over the gasoline pumps. The building was attached to the J.E. Johnson headquarters and may have been operated by that firm?  Both of today's images are via Jeremy Gilmore at Petroliana.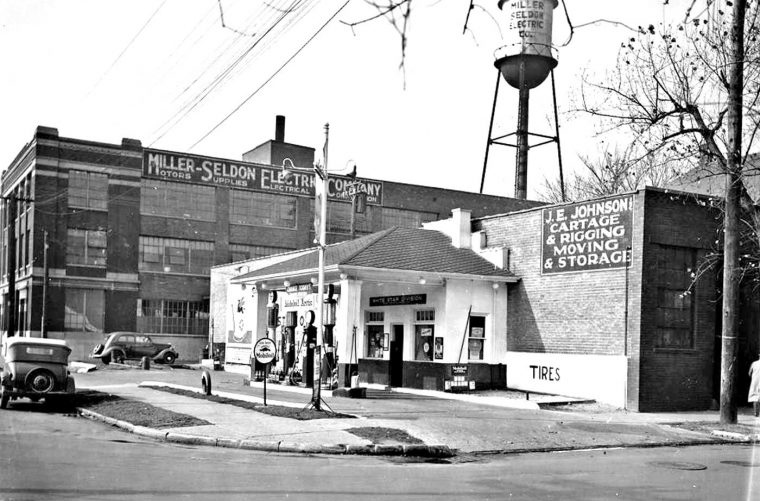 And finally below is a Texaco television commercial filmed in 1962 to promote the Oil Company's new "Star Chief" gasoline. A 1962 Chevrolet Impala sedan was chosen for the film that includes many scenes used in Texaco commercials of the time and includes the Company jingle of "The Man that wears the Texaco Star."